Blog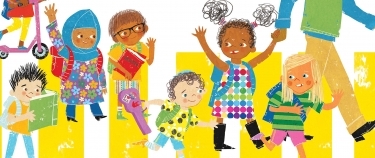 Back to School
by Laura Gravander on August 14, 2019
Tags: kids (48), picture books (23), school (2)
It's hard to believe, but summer is starting to wind down and we're getting ready for the start of school! Whether this is your family's first school year or you're old pros, the library has lots of books to get everyone pumped for this new beginning. The start of school is a great time to read books together about kindness, separation anxiety, understanding others different from ourselves, and being proud of who we are. Read on for some back-to-school inspiration.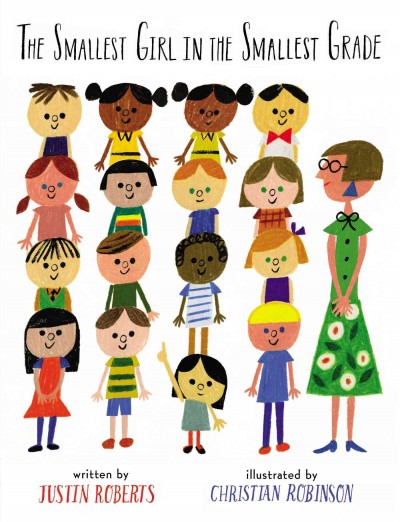 The Smallest Girl in the Smallest Grade by Justin Roberts, illustrated by Christian Robinson (XP K COMM ROBE)
This rhyming picture book tells the story of Sally McCabe, a very small girl who is overlooked by everyone in school. But Sally notices everything around her, including not-very-nice behavior in her school. When she speaks up about the bullying and unkindness, people begin to notice, and the smallest girl in school has a very big impact.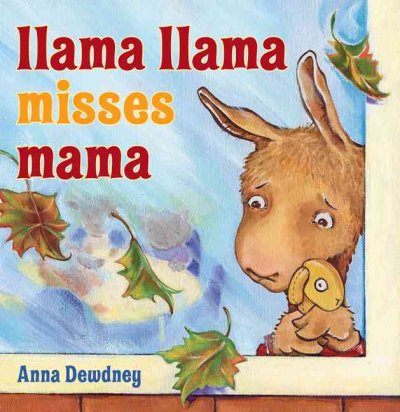 Llama Llama Misses Mama by Anna Dewdney (XP B CHAR LLAM)
Anna Dewdney's beloved Llama Llama series returns—and this time, it's the first day of preschool! Little llama feels shy and misses his mama, but a friendly teacher and classmates help him discover the fun of new friends and exciting preschool activities.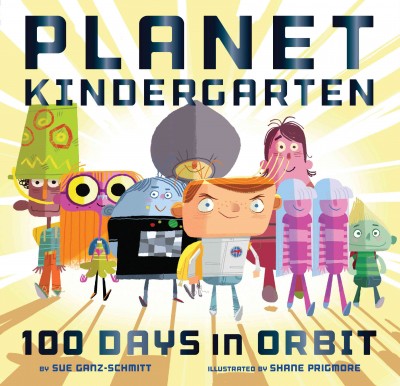 Planet Kindergarten by Sue Ganz-Schmitt, illustrated by Shane Prigmore (XP J SCHL GANZ)
A brave space explorer begins his most exciting mission yet--on Planet Kindergarten! He joins his intergalactic classmates and explores outside the space capsule, completes space logs, and takes naps. A bout of homesickness gives our explorer second thoughts about kindergarten, but soon he's safe at home and preparing for his next mission. The exciting illustrations add to the first-day-of-school fun!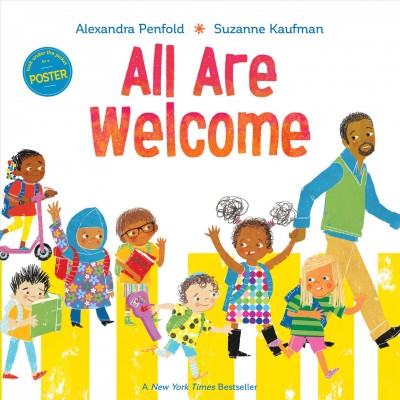 All Are Welcome by Alexandra Penfold, illustrated by Suzanne Kaufman (XP J SCHL PENF)
This colorful, inclusive picture book celebrates a school where all students from a diverse community are welcome. Children who dress in hijabs, wear yarmulkes, use wheelchairs, and wear baseball caps play, learn and share together. Readers of all ages will be repeating the book's positive refrain: "All are welcome here!" A great book to start a great school year!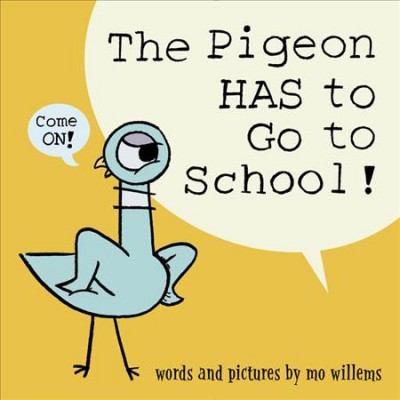 The Pigeon HAS to Go to School by Mo Willems
Willem's beloved character Pigeon is back—and this time he HAS to go to school! Pigeon is not happy about this, as he hates waking up early, already knows how to "spel", and wonders, "WHAT IF I LEARN TOO MUCH!?!" After some arguing, Pigeon's true emotions begin to shine through ("I'm… scared!") before eventually finding something to be excited about: the school bus! This humorous and reassuring story will make kids laugh and calm first-day-of-school fears.
---
Back to blogs