Blog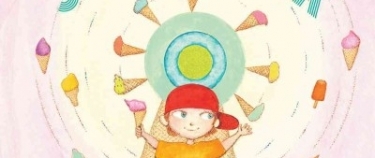 Celebrating Ice Cream!
by Taylor Camara on August 5, 2021
Tags: kids (48), picture books (23), family (8)
July was National Ice Cream month! As if anyone needed another excuse to get a cold treat on a Wisconsin summer day, you can also satisfy those cravings with a few titles from our picture book collection! If you'd like to know how it's made, all about ice cream trucks, sharing your ice cream with friends and more, I've complied a few titles from our collection here at the library to share with your family, friends, and classroom.
Lastly, if you'd like to truly celebrate National Ice Cream Month with reading AND eating (but please, not at the same time!) I've also paired some great local ice cream spots in the Milwaukee area with the titles.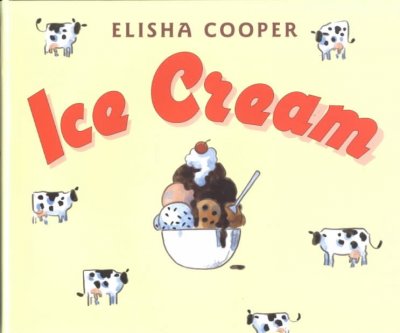 Elisha Cooper's Ice Cream
Elisha Cooper's Ice Cream walks readers step-by-step through how ice cream is made and the variety of cows, farmers, workers, and local businesses that go into getting ice cream to you! This sweet non-fiction story discusses the steps from cow to cone, and everything between.
Best Paired with: Purple Door Ice Cream (Walker's Point, Sherman Phoenix, Mequon Public Market)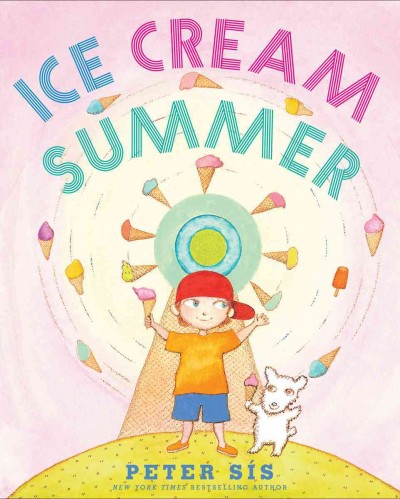 Peter Sis's Ice Cream Summer
Bringing his grandfather up to speed with all his summer activities, Ice Cream Summer is a love letter between a boy named Joe, ice cream, and the summer. Similar to the classic Cloudy with a Chance of Meatballs, this humorous picture book is sprinkled with ice cream related illustrations.
Best Paired with: Babe's (Bay View)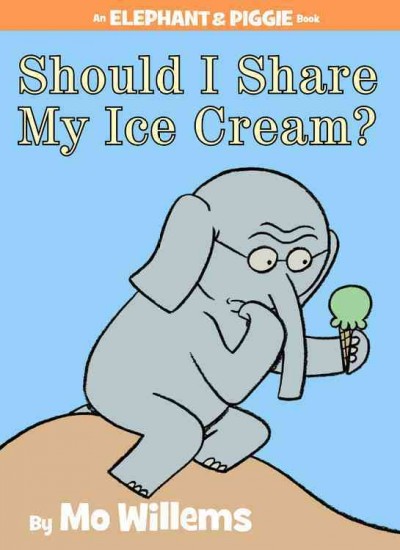 Mo Willems's Should I Share my Ice Cream?
This Elephant & Piggie classic tackles the love of ice cream but also the hard decision to share something you love with someone else. Should I Share my Ice Cream? is a sweet tale of sharing and friendship, all within Elephant & Piggie's humor and style.
Best Paired with: Tastee Twist (2378 N Teutonia Ave)
Eric Litwin's Ice Cream and Dinosaurs
This musical tale takes readers through Groovy Joe's adventure with… dinosaurs!? Yup! Groovy Joe loves to share his ice cream with all the dinosaurs that pull up a spoon, bib, and chair while singing along with Groovy Joe's doggy ice cream song.
Best Paired with: La Michoacana (S 35th St)


Rashin Kheiriyen's Saffron Ice Cream
Rashin, a young Iranian girl who just moved to Brooklyn, reminisces on life back in Iran and the similarities and differences in the city. Tied together by ice cream, Rashin finds comfort in a new ice cream stand and flavor in her new home.
Best Paired with: Scratch Ice Cream (Crossroads Collective, Zocalo Food Truck Park).
---
Back to blogs