Blog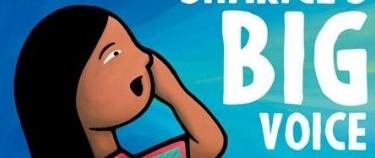 Celebrating Native American Heritage Month
by Valerie Morris on November 9, 2022
Tags: kids (48), nonfiction (38), picture books (23), diversity (3)
November was designated as Native American Heritage Month in 1990 by President George H. W. Bush. This time of year is a great opportunity to learn more about our native people of the past and of the present day. With Thanksgiving around the corner, it is also important to read about this beloved holiday from the perspective of Native Americans. I have gathered a list of some good reads to help you celebrate Native American Heritage Month. Also visit the library for a larger selection of books for all ages, from picture books to young adult.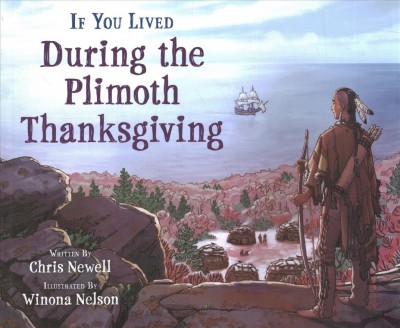 If You Lived During the Plimoth Thanksgiving – Chris Newell (Passamaquoddy Tribe) (X 974.402 N544)
This informative book (ages 7-10) covers the arrival of the English colonists on the Mayflower at Patuxet (Plimoth), the survival of the colonists, and their fateful meeting with the Wampanoag people from a Native American perspective. "What if you lived when the English colonists and the Wampanoag people shared a feast at Plimoth? What would you have worn? What would you have eaten? What was the true story of the feast that we now know as the first Thanksgiving and how did it become a national holiday? Chris Newell answers all these questions and more in this comprehensive dive into the feast at Plimoth and the history leading up to it. Carefully crafted to explore both sides of this historical event" (from the publisher).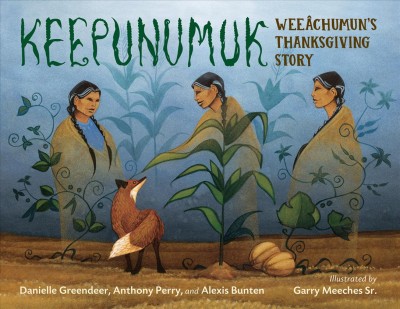 Keepunumuk – Danielle Greendeer (Mashpee Wampanoag Nation), Anthony Perry (Chickasaw), and Alexis Bunten (Yu'pik and Unangan); illustrated by Garry Meeches Sr. (Anishinaabe) (XP I THNK GREE)
Beautifully illustrated, Keepunumuk, meaning "the time of harvest" in the Wopanaak language, is another wonderful book (ages 3-7) about the first Thanksgiving from a native perspective. In this tale "Wampanoag children listen as their grandmother tells them the story about how Weeâchumun (the wise Corn) asked local Native Americans to show the Pilgrims how to grow food to yield a good harvest" (from the publisher).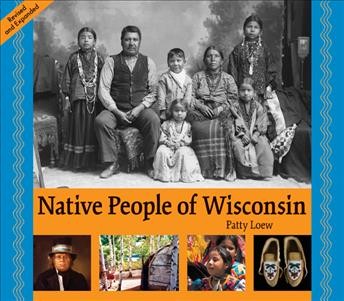 Native People of Wisconsin – Patty Loew (Bad River Band of Lake Superior Ojibwe) (X 970.475 L827)
"Native People of Wisconsin tells the stories of the twelve Native Nations in Wisconsin, including the Native people's incredible resilience despite rapid change and the impact of European arrivals on Native culture. Young readers will become familiar with the unique cultural traditions, tribal history, and life today for each nation" (from the publisher). This is a great resource from the Wisconsin Historical Society Press!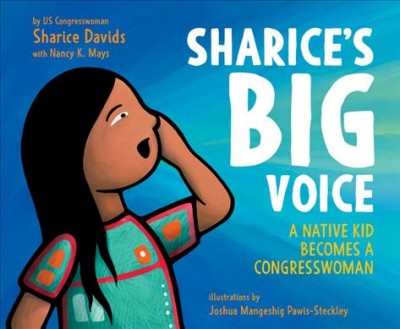 Sharice's Big Voice: A Native Kid Becomes a Congresswoman – Sharice Davids (Ho-Chunk of Wisconsin); illustrated by Joshua Mangeshig Pawis-Steckley (Ojibwe (X 92 D251)
Sharice Davids was one of the first Native American women to be elected to Congress and the first LGBTQ congressperson to represent Kansas. This is her story, from being raised by a single mother, to earning money to becoming the first in her family to attend college, to training to be a pro-MMA fighter, to being elected to Congress.
Wisconsin First Nations: American Indian Studies in Wisconsin - https://wisconsinfirstnations.org/. This awesome resource provides accurate and authentic educational materials for teaching about the American Indian Nations of Wisconsin. It is geared towards teachers but has maps, books, and videos to teach our children about Wisconsin's native people. Check out the Tribal Lands Map and discover which tribes land we live on. The greater Milwaukee area is historically on Potawatomi land.
---
Back to blogs