Blog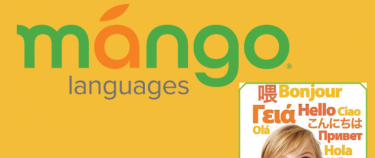 Learn Something New with our Digital Resources
by Kayla Livingston on March 30, 2019
Tags: digital resources (3), database (2)
Did you know your library has a ton of resources for you to take advantage of? We have access to a variety of databases and applications that you can use with your library card or just by coming into the library and using our wifi! Here are some of the top library apps and databases that you'll likely be interested in!

1. Transport Language-NEW! or Mango Languages- Learn a new language with these tools. Transport has over 100 languages to choose from and Mango have over 70 languages. You can create your own account in both programs to track your progress through activities and exercises. Once you've created an account you can download an app on your phone or tablet to take the learning with you on the go. Both Mango and Transport offer basic and advanced language learning so beginners and experts alike will find activities geared at their level.
2: Novelist and NoveList K-8: Fans of fiction looking for their next great read will not have to look far while using Novelist. Group users can either select themes they like in novels they've already read or they may put in the title of a book and select works similar. And Novelist K-8 makes suggestions based on age. For instance if you put in a popular novel title like "The Other Woman" by Daniel Silva you can select whether you want title, author, or series read-alikes. The site will give you a generated list of best title for your interests.
3: Ancestry: Updating the family tree? The library has access to Ancestry.com while in the building, which means if you come in and use our computers or bring your laptop to the library you can have access to records that may give you insight into your family's history. Ancestry has a range of records from census to military and immigration records. And if you're in the library and have a question you can always ask our reference staff for their help.
4: Newspapers.com: Access to over 130 million pages of historical newspapers from over 11,000+ newspapers from around the world! Looking for an obituary from 1950 in a certain newspaper? Head over to the site and type in the person's name. If you know what paper, or even what state the person passed in you can narrow down your choices. Similar to Ancestry this really helps historians and genealogists but if you're wondering about a distant relative that was born, passed, or heavily involved in community activities chances are some of those articles are in this collection. For those of you that have always lived in Wisconsin there are specific sites that handle just state newspapers.
5: EBSCOhost: Ever want to read a scholarly article printed in a journal but since you're not a subscriber you can't access it? Give one of our several EBSCOhost resources a look, from business and health to literature and technology; we might have that article you're looking for. And if you're interested in printing remember it's only .15 cents for black and white.
6: Historical Mimi Bird Collection: If you're interested in local Whitefish Bay history this is the collection for you. Mimi, "the undisputed expert on local history" collected thirty-nine volumes and donated all her hard work to the library. You can access this collection digitally or physically depending on preference. Want to look for information on your house or the village without leaving your home? The collection just may have the information you're looking for and you can access it all from the comfort of your own home.
This is not a complete list of all the wonderful resources your library has to offer you. If you'd like more information about any of these items or would like to check out all the resources available just visit our website and click the Read & Research tab. Take a course with Lynda.com or Gale, browse the other research (databases) we have access to but most of all get out there and learn!
---
Back to blogs