Blog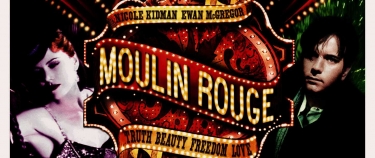 Movie Musicals
by Ina Margulis on February 21, 2018
Tags: movies (12), family (8), musical (1)
How comes so many of us love musical feature films? Love them or hate them (or just secretly love them), musicals are here to stay. While many love the escapism they provide, others can't get past the fantastical idea of breaking into song every time something dramatic happens. I for one sure love them and here are a few of my all-time favorites:
The 2012 musical drama film directed by Tom Hooper, based on the musical of the same name by 1862 French novel by Victor Hugo. The film stars an ensemble cast led by Hugh Jackman, Russell Crowe, Anne Hathaway, Samantha Barks, Eddie Redmayne, Amanda Seyfried, and Helena Bonham Carter. In 19th century France, Jean Valjean, who has been hunted for years by the ruthless policeman Javert, agrees to care for a factory worker's daughter. The decision changes their lives forever.
The Phantom of the Opera is a 2004 British-American musical drama film based on Andrew Lloyd Webber's 1986 musical of the same name, which in turn is based on the French novel Le Fantôme de l'Opéra by Gaston Leroux. It was produced and co-written by Lloyd Webber and directed by Joel Schumacher. It stars Gerard Butler in the title role, as the Phantom. Emmy Rossum, Patrick Wilson , Miranda Richardson, Minnie Driver and Jennifer Ellison also appear.
A celebration of love and creative inspiration takes place in the infamous, gaudy and glamorous Parisian nightclub, at the cusp of the 20th century. A young poet (Ewan McGregor), who is plunged into the heady world of Moulin Rouge, begins a passionate affair with the club's most notorious and beautiful star (Nicole Kidman).
It is a classical musical directed by Gene Kelly with Kelly, Debbie Reynolds, and Donald O'Connor as protagonists. One of the best loved musicals of all time, filled with joy and love for life. It offers a lighthearted depiction of Hollywood in the late 1920s, with the three stars portraying performers caught up in the transition from silent movies to talkies.
---
Back to blogs