Blog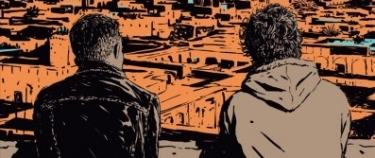 Must-Read YA Books for National Mental Health Awareness Month
by Taylor Camara on April 29, 2022
Tags: young adult (8), lgbtq+ (6), mental illness (1)
Mental illness continues to be one of the most stigmatized topics in society when approximately 1 in 5 adults and 1 in 3 teenagers have experienced some form of mental illness in the last year (NAMI.org).
As the last two years has been marked with grave uncertainty, loss, and grief – whether it for someone, something, or our "normal life" pre-COVID, many have sought help, support, or information from healthcare professionals, the internet, and literature.
One of the best ways to empathize, understand, or find support with a difficult topic is to read about it. Young Adult literature has been praised time and time again for grappling "tough topics" in a way that can be empowering and important to readers. Books, graphic novels, or other literary mediums depicting mental illness are no different. While many readers may find their experiences to be similar or different than what's in the pages, it is important to understand mental illness affects everyone differently and there will always be varying depictions. Either way, the existence, popularity, and importance of these titles in the YA literature canon and beyond works to highlight and support the reality of many.
If you or someone you know or love is struggling with mental health, please seek professional help or check out the resources below. These books are not meant to diagnose or treat mental illness but rather foster empathy, compassion, and awareness.
Here are a few must-read YA books for Mental Health Awareness month: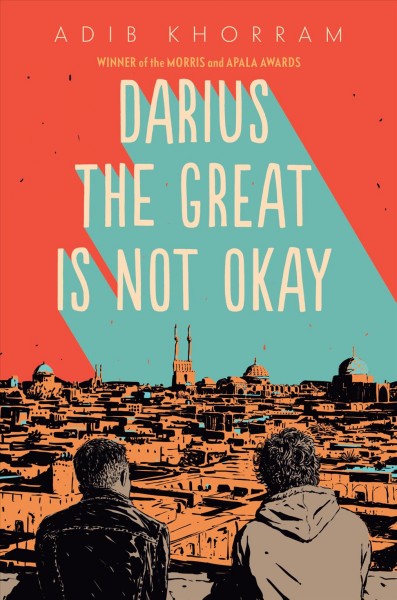 Darius the Great is Not Okay by Adib Khorram
High school Sophomore Darius Kellner goes to meet his grandparents in Iran when he starts to look inward. Battling a bad afterschool job, bullies, depression, and issues with identity and body image, Darius from Darius the Great is Not Okay will capture your heart while bringing you on an important journey too.
Winner of the 2019 William C. Morris Debut YA Award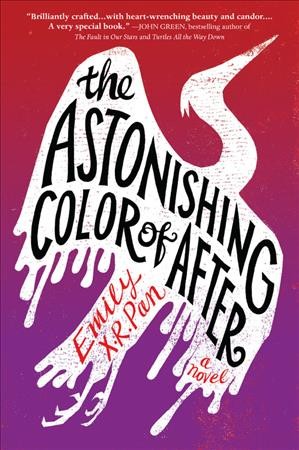 The Astonishing Color of After by Emily X.R. Pan
After Leigh's mother dies by suicide, Leigh is convinced her mother turned into a bird. Leigh's trip to Taiwan to spend time with her maternal grandparents also turns into a trip to find her mother. While in Taiwan, Leigh embarks on a journey of self-discovery fueled by grief, love, and family secrets.
Winner of the 2019 Asian/Pacific American Library Association (APALA) Honor
NYT Best Seller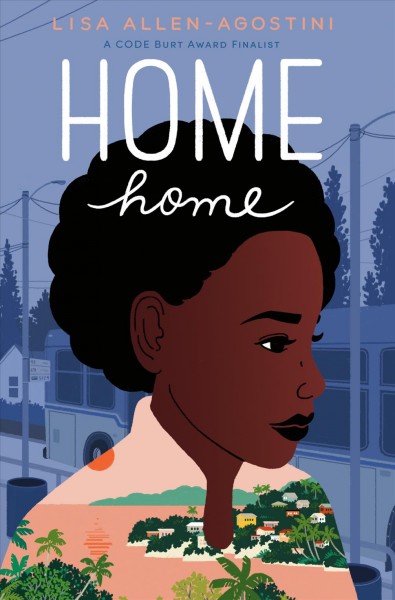 Home Home by Lisa Allen-Agostini
Home Home tells the story of Kayla, a fourteen-year-old girl from Trinidad who, after her suicide attempt, is sent to Canada to live with an estranged aunt. During her stay, she embarks on a journey of self-discovery and acceptance where she least expected it.
Burt Award for Caribbean Young Adult Literature Finalist


Resources:
Crisis Text Line: Visit www.crisistextline.org/ or Text "START" to 741-741
Love is Respect: Visit www.loveisrespect.org/
For LGBTQIA+ Youth: TrevorLifeline at 866-488-7386
National Eating Disorder Association: Visit www.nationaleatingdisorders.org/ or call 1-800-931-2237
National Suicide Prevention Lifeline : Visit www.suicidepreventionlifeline.org/ or call 1-800-273-TALK (8255)
---
Back to blogs