Blog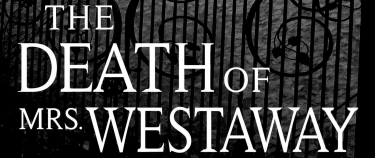 Mystery Book Club
by Sharon Nagel on November 15, 2019
Tags: Adult (78), book club (11), mystery (11)
It appears that winter is upon us even at this early pre-Thanksgiving date. It's cold, snowy, and dark, and I want to put on my fuzziest pajamas and not leave the house until May. This is not a good state of affairs. Winters in Wisconsin are too long to give in completely. It's important to keep active, get out of the house, and see other people. One way to do this is to check out the free programs and activities that we offer at the library.
One of the relatively recent programs at our library is an evening Mystery Book Club hosted by me, your Library Intern. We meet the first Thursday of every month at 7 pm in the upstairs program room. There is no need to register, and everyone is welcome to join us. The books for the next few months are listed on our website. If you see something that interests you, please consider coming to a meeting, even if you have not read the book. The titles that have been chosen are available in the Milwaukee County Federated Library System, usually at the Whitefish Bay branch. The choices for the next few months are as follows:
December 5 – The Death of Mrs. Westaway by Ruth Ware. On a day that begins like any other, Hal receives a mysterious letter bequeathing her a substantial inheritance.
January 2 – Iron Lake by William Kent Krueger. A hated judge is found dead in suspicious circumstances in a town in Minnesota with an Indian casino and a young Ojibwa leaves home in a hurry.
February 6 – Jar City by Arnaldur Indrioason. When a lonely old man is found murdered in his Reykjavik flat, the only clues are a cryptic note left by the killer and a photograph of a young girl's grave.
If book clubs are not your thing, there are plenty of other activities happening at the library for adults, teens, and children. There are author talks, movies, cupcake wars, and story times. Please check them out and think about trying something new this winter.
---
Back to blogs