Blog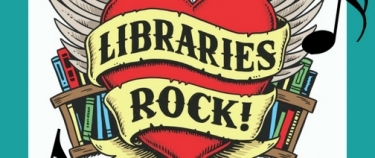 National Library Week
by Scott Lenski on April 7, 2021
Tags: Friends of the Whitefish Bay Library (6), e-book (4), Donate (2)
April 4 through April 10 is National Library Week! This is a chance for the community to recognize the value of libraries and to support the library to assure our continued success. There are so many ways to love your library, but here are a few ways to celebrate.

1) Consider making a donation or pay off your fines. Tax-deductible donations and fines can be paid online through CountyCat or you can also drop off or send a check.

2) Become a Friend of the Whitefish Bay Public Library. Friends are a group who provide supplemental funding to the library through fundraising efforts from used book sales. Sign up to be a Friend on our website.

3) Write an email or letter to your local legislators or Village Board. Support the library by reminding your local legislators of the importance of the library as a necessary public service and a vital community resource.
4) Follow us on social media. Follow us on Facebook, Twitter, and Instagram for book recommendations, library news, virtual programs and other book related content.
5) Sign up for one of our newsletters. We're moving our newsletter to a new platform. Receive the library news that you want to hear based on your interests. To get signed visit our website and pick your interests.

6) Check out something new to you! Check out a puzzle, an e-book or e-audio, a book club kits, a playaway, or a digital magazine.

7) Shop our Friends of the Whitefish Bay Public Library eBay shop. All the money raised comes back to the library for programs, special projects, furniture purchases and more. Shop the eBay store.
---
Back to blogs