Blog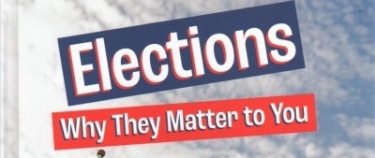 National Voter Registration Month
by Sharon Nagel on September 16, 2021
Tags: Adult (78), kids (47), nonfiction (35), vote (1)
September is here, and that means it is National Voter Registration Month. This observance was established in 2002 by the National Association of Secretaries of State (NASS) to encourage participation and increase awareness of the voter registration process. It's an opportunity to remind people to get registered or check their registration status. Whether you are a new voter just turning 18, a new citizen to the United States, or even a formerly apathetic person with a newfound interest in politics, the library has many sources to help you understand the voting process.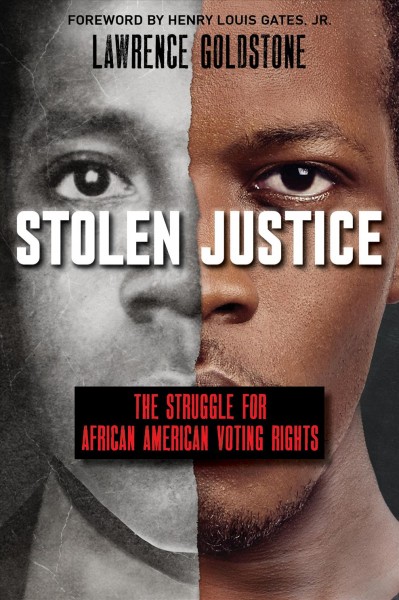 Stolen Justice: the Struggle for African American Voting Rights by Lawrence Goldstone is a recent book for young adults about the history of granting voting rights to former slaves after the Civil War.
Election Manipulation: Is America's Voting System Secure? by John Allen is another recent YA book about the integrity of the election process.
For adults there are also many new books about the election and voting process.
Our Time is Now: Power, Purpose, and the Fight for a Fair America by Stacey Abrams tells the author's personal story about fighting voter suppression.
Say It Louder: Black Voters, White Narratives, and Saving our Democracy by Tiffany D. Cross is about the crucial role that Black voters have played in the shaping of the American experiment.
There are even books for children that explain the voting process and how elections work.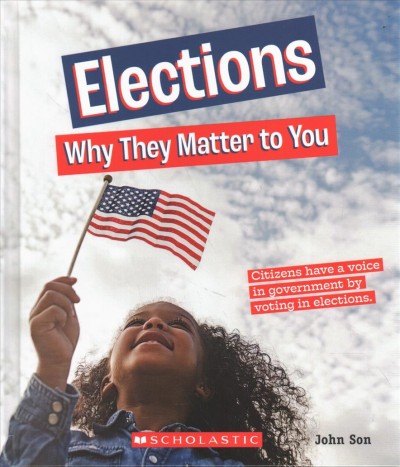 Elections by John Son is a new book for children that describes how citizens have a voice in government by voting in elections.
Another useful resource is www.myvote.wi.gov. This is a handy website where you can register to vote, find your polling place, or check out what is on the ballot.
As always, the Whitefish Bay Reference Librarians are available to help you with any questions you might have about registering to vote or the election process.
---
Back to blogs