Blog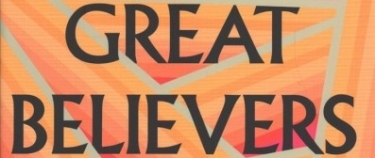 Currently on my To-Read Pile
by Sharon Nagel on October 17, 2018

I have started my first semester in Graduate School studying Library and Information Sciences. Much to my dismay, I have no time for recreational reading. This is a huge adjustment for me. In order to cope, I have compiled a stack of book that I am looking forwarding to reading once the semester ends. Many of them are available at the library now, so they might be of interest to you.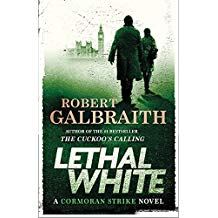 Lethal White A Cormoran Strike Novel by Robert Galbraith
This is the fourth in the Cormoran Strike series written under a pseudonym by J.K.Rowling. I greatly enjoyed the first three mysteries in the series. It's about a British private detective and his assistant. Each book is centered on a different high profile case that they are hired to work on. The mysteries are interesting and very different in each book and her character building is masterful.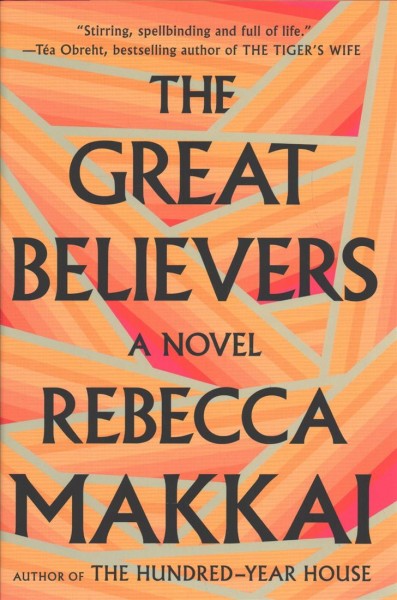 The Great Believers by Rebecca Makkai
The Great Believers by Rebecca Makkai is about the AIDS epidemic in Chicago that also has some scenes set in Door County. It is on the short list for the National Book Award. I've heard the writing is wonderful and I'll be sure to have tissues at the ready.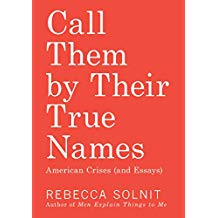 Call Them by Their True Names: American Crises (and Essays) by Rebecca Solnit
Call Them by Their True Names by Rebecca Solnit is a book of essays about our current political climate that touches on topics of feminism, police shootings, protests, and climate change. Solnit is an expert essayist and written more than 20 books on similar themes.
The Argonauts by Maggie Nelson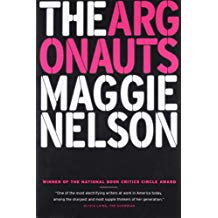 This is a title that has been on my to-read list for quite a while. It is a memoir that tells a love story while also examining the institution of marriage, gender, and sexuality. It was awarded the 2015 National Book Critics Circle Award in Criticism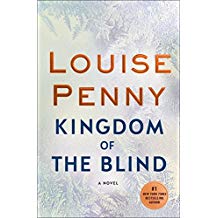 Kingdom of the Blind: A Chief Inspector Gamache Novel by Louise Penny
This is the 14th book in the Chief Inspector Gamache series, and the most anticipated title on my personal list. It will not be available until November 27, 2018. This series has really taken off and I excited to dig in to this tale that has Gamache named as an executor to the estate of a total stranger. Things get even weirder when a dead body is found. How will Gamache solve the case when his past is trying to catch up to him.
---
Back to blogs