Blog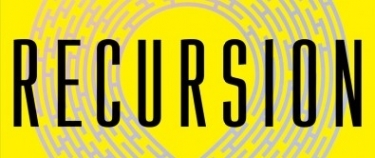 Our Favorite Books Read in 2019
on January 2, 2020

The librarians of the Whitefish Bay Public Library pick their favorite books read in 2020.
Scott Lenski
Community & Adult Services Librarian

The Dreamers by Karen Walker Thompson
I was a big fan of Thompson's first book, The Age of Miracles, and the premise of this just really interested me. In a small university town in California, students are falling asleep and not waking up. Then the sleeping sickness starts to spread amongst the community. I loved both the writing and the story of this book, as it felt dreamlike and I was curious where the story would take me.

Recursion by Blake Crouch
A sci-fi thriller that had me glued to it pages starts off with the story of NY city cop Barry as he tries to help a woman suffering from False Memory Syndrome. The syndrome haunts victims with memories from their life, but it's a life they didn't actually live. We also meet neuroscientist Helena who is trying to create technology that will preserve our memories. The premise is very clever and all the twists and turns had me guessing until the end. I am in awe of the originality of this story and I just kept thinking, how did the author come up with this.

What We Were Promised by Lucy Tan
Tan tells the story a family who moves from China to the US, then back to China to raise their family. As we get to know the Zhen household, we also get to know their housekeeper Sunny. The story focuses on Lina, a bored housewife looking for more out of life than just expensive jewelry and fancy artwork. This is a story about complicated family dynamics as well as upper and lower classes in Shanghai. I listened to this on audio and loved hearing the Chinese pronunciation of names and places.

---
Valerie Morris
Youth Services Librarian

Dance of Thieves (2018) and the sequel Vow of Thieves (2019) by Mary E. Pearson (YA PEAR).
These fast-paced young adult books are full of adventure, court intrigue, romance, and strong female characters. Bestseller fantasy writer Pearson has a talent for intricate world building! Kazimyrah was a known, very talented thief but now serves as a member of the esteemed queen's guard. Jase, a member of a powerful merchant family, is trying to gain control of and create an independent kingdom that includes the wealthy market city. Kazi and Jase must settle their differences and keep the peace in the kingdom.
Arc of a Scythe Series: Scythe (2017), Thunderhead (2019), and The Toll (2019) by Neal Shusterman (YA SHUS).
In this young adult dystopian series, Citra and Rowan live in a world in which there is no hunger, no disease, no war, and no suffering. A centralized system is in place where teens are chosen and trained to become Scythes who are responsible for taking the lives of selected people in order to control the population in a world where no one dies. These are quick reads and bring up excellent moral issues. Reading these books led me to read and love another dystopian series by Shusterman, the Unwind dystology: Unwind (2007), Unwholly (2012), Unsouled (2013), and Undivided (2014).
We Have Always Lived in the Castle (1962) by Shirley Jackson (F Jack).
Two words for this book: fantastically unsettling! You may ask what brought me to read this book from 1962. The answer is the 2019 film version of this wonderful tale that is available to stream on Amazon Prime which I thoroughly enjoyed. So I read the book! Previous to that I watched the TV series adaption of The Haunting of Hill House streaming on Netflix and Amazon Prime and then read the book. I am now hooked on the novels and short stories of Shirley Jackson, known for her horror tales and unsettling short stories. Check her out, especially her short story entitled The Lottery published in a 1948 issue of the New Yorker that caused a hullaballoo!
Stone River Crossing (2019) by Tim Tingle (Oklahoma Choctaw) (X TING).
Native American writer Tim Tingle wrote this historical fiction novel based on the oral histories of the Choctaw aiding the enslaved escape to freedom during this dark period in American history. It tells the entwining story of the enslaved people living on a plantation on one side of the river Bok Chitto and the Choctaw Nation on the other in 1808 Mississippi Territory. By crossing the Bok Chitto, the enslaved family became free on Choctaw land. It is a story of building community, friendship, and sharing cultures.
Fountains of Silence (2019) by Ruta Sepetys (YA SEPE)
In her latest historical novel, Sepetys explores the tragedies and dark secrets of post-civil war Spain under the dictatorship of Franco. The year is 1957 when, despite the dictatorship, American businessmen are visiting Spain to make deals with Franco to make more wealth. The backdrop of a lavish American hotel in Madrid highlights the poverty, austerity, and strict social codes of the Spanish people under Franco. The young American boy, Daniel who is staying at the hotel where the young Spanish woman Ana is employed, work together to discover and expose the secrets of the dictatorship.
---
Theresa Hoge
Circulation Supervisor

A Gentleman in Moscow by Amor Towles
This was my #1! I didn't want this book to end. The dialogue is clever, the story is unique, and the history of Moscow and Russia is riveting.
A feel good read that starts off with a bang! The characters are likeable, and the setting on the shores of Lake Superior was so interesting. I could feel the cold!
From the Corner of the Oval by Beck Dorey-Stein
An insider's memoir of working as a stenographer during the Obama Administration. So fascinating!
The Virgin Suicides by Jeffrey Eugenides
Definitely not a feel good book, but Jeffrey Eugenides is a wonderful story teller.
---
Allison Fantetti
Teen Services and Technology Librarian

The Infinite Noise by Lauren Shippen.
This young adult novel was based off of the popular audio drama podcast, The Bright Sessions. It is not necessary to have listened to the podcast to enjoy the book and I am proof of that. This novel follows two characters who take turns narrating the chapters. One is 16 year old Caleb, the handsome popular football player and the other is Adam, his smart sensitive loner classmate. The reader learns that Caleb has an unusual gift of being able to sense others emotions and empathies with those around him, and he is drawn to Adam. Caleb also begins therapy with Dr Bright who informs him he is an ATypical and his abilities are unique. This novel is part romance and part super hero abilities but kept me wanting to read. This book is just one of three planned in the Bright Session Series based off of the podcasts. I cannot wait for book 2.
---
Back to blogs