Blog
Rituals
by Heidi Fallone on December 16, 2022
Tags: Adult (87), kids (54), picture books (25), holiday (1)
We all engage in rituals, large and small. The smallest rituals (making our bed) help us organize our days. The larger ones help us make sense of our world. By engaging in the same ritual as our loved ones who are far away, or by repeating a ritual through the generations, we can feel a connection to loved ones who are elsewhere, and to those who have come before us.
When I was growing up, my mother always served Ebelskivers with maple syrup and applesauce for dinner on Christmas Eve. They are Danish and delicious and made with a special cast-iron pan. They were a beloved ritual for my brother and me, as my mother only made them that one time a year. I always wondered though why we had them on Christmas Eve as we have no Danish heritage. When I asked my mother, she explained that where she grew up in western Iowa, many people had Danish heritage. My grandmother made them, but not on Christmas Eve. She always made oyster stew then, as my grandfather really liked it. My mother hated oysters and choked them down every year. When she and my father married, they started their own ritual of having Ebelskivers on Christmas Eve. After my children were born, I carried on this ritual and always make Ebelskivers for dinner on Christmas Eve, using the seasoned cast-iron pan that once belonged to my grandmother. Every time I do, I think of my mother and remember lovingly the years that she and I made them together for my children.
My husband Ed and I have also continued a few everyday rituals from our childhoods. My father-in-law always put music on for the family to listen to while they had dinner and talked at the table. My mother always lit a candle on the dining table when we sat down to eat. Ed and I carried on both of these rituals as we raised our daughter and son. And now that they are "grown and flown", they tell me that they each always have music and a lit candle at dinner, even if they are eating a simple meal alone. They say it makes them feel closer to us and to each other even though we are many miles apart.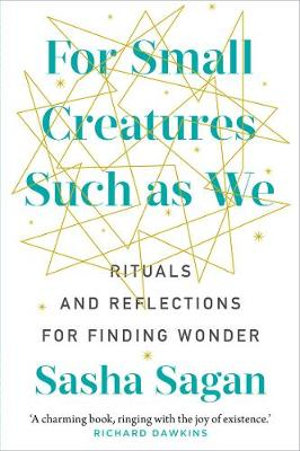 Sasha Sagan, in her insightful book, For Small Creatures Such as We, discusses how she has found rituals in the beauty of the natural world – rituals that do not rely on a religious faith. Given that her parents are the astronomer Carl Sagan and the writer Ann Druyan, this seems only fitting. She explores how secular rituals can help us find meaning in both our everyday lives and our celebrations.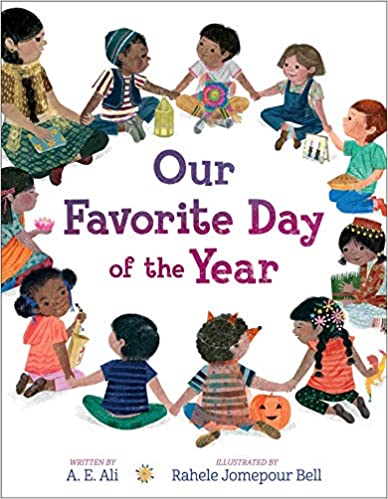 In the picture book by A. E. Ali, Our Favorite Day of the Year, children are introduced to the rituals surrounding the holidays of Eid Al-Fitr, Rosh Hashanah, and Las Posadas, as well as the secular celebration of Pi Day. The charming illustrations by Rahele Jomepour Bell are sure to hold a child's attention.
As my children become established in their own lives, I am eager to see what rituals they carry on and what new ones they create for their families!
---
Back to blogs