Blog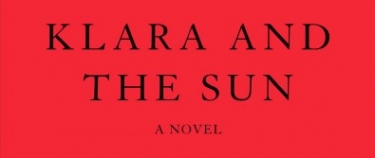 Staff Picks of 2021 - Part Two
on January 5, 2022
Tags: Adult (87), fiction (49), nonfiction (41), young adult (9)
Katie, Head of Youth Services
The Anthropocene Reviewed: Essays on a Human-Centered Planet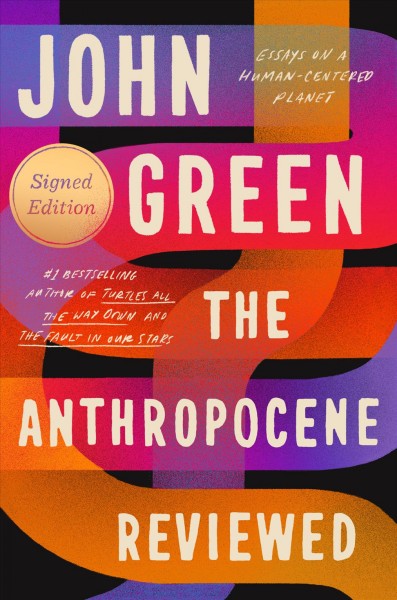 2021 has been the year of brain fuzz when I thought about my end of the year list: "Which books did I read? Did I even like that book?" One book truly stood out: The Anthropocene Reviewed: Essays on a Human-Centered Planet by John Green. The Anthropocene Reviewed is comprised of short essays that review ordinary, rather mundane things like Dr. Pepper, the song "You'll Never Walk Alone", whispering, etc. Each item is given a ranking out of 5 stars. I primarily knew John Green as a YA author but also knew him from his Vlogbrothers YouTube channel and his podcast, Dear Hank and John. This is his first foray into non-fiction, and the result is utterly unique. So much of our shared reality right now is grim and sad. Green takes the mundane and reminds us why it's loveable and why it's worth the effort of loving.
Wow, No Thank You by Samantha Irby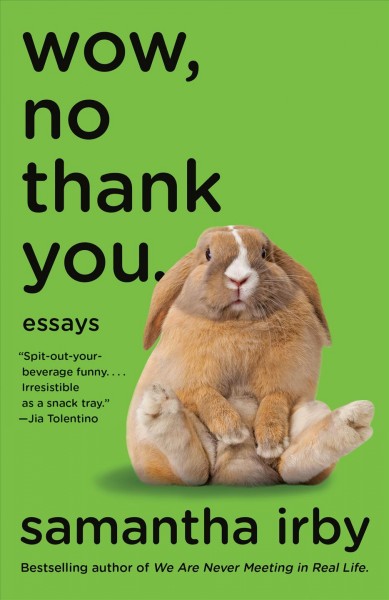 This is not going to be a book for everybody but this book of essays gave me moments where I laughed so hard I cried and that was something I appreciated a lot in 2021. In this book, Irby is approaching 40 and contends with the realities of growing older. She writes about coping with chronic illness, parenting her step-children, trying to make friends as an adult, and more. She has also left Chicago and moved to a small town in Michigan with her wife, so there's some hilarious and realistic fish out of water stories. Irby is deadpan, honest, and, yes, often profane. This was my first foray into her books but it won't be the last.
---
Scott, Head of Adult Services
The Guncle by Steven Rowley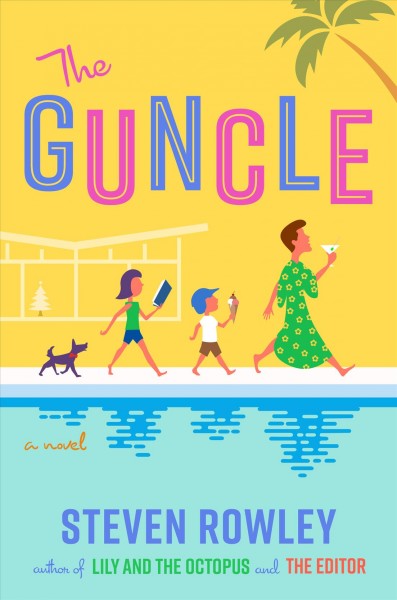 Patrick has been living life on the sidelines since the end of his popular sitcom show and the loss of the love of his life. That all changes when his niece and nephew come for an extended visit. Maise (age 9) and Grant (age 6) spend the summer living with GUP (their gay uncle Patrick) in Palm Springs after the death of their mother because their father is checking in to rehab. GUP loves spending time with his niece and nephew, but can he be their sole caretaker? The novel was really funny as well as having so much heart. Keep those tissues at the ready.

Let's Get Back to the Party by Zak Salih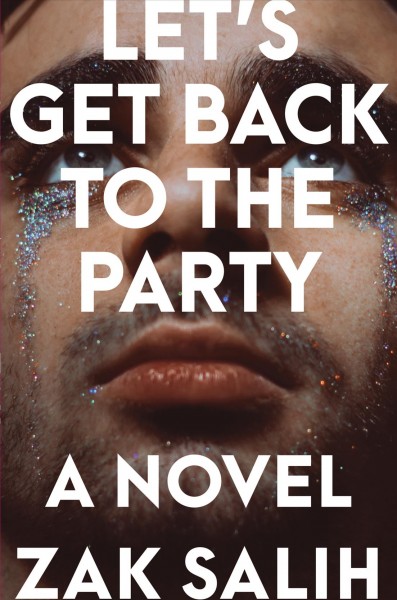 Sebastian Mote and Oscar Burnham are childhood friends that haven't seen in each in over ten years. After a chance reunion at a wedding, Sebastian hopes for a second chance while Oscar has no interest in looking back on the past. These two very different men try and navigate their lives while trying to understand what it means to be gay in present times.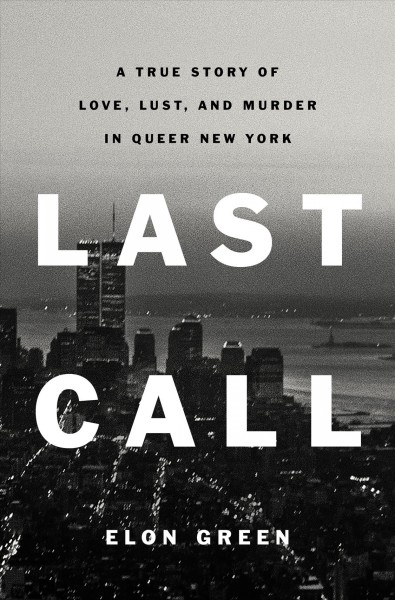 Last Call: A True Story of Love, Lust, and Murder in Queer New York by Elon Green
The Last Call Killer hunted gay men in New York City in the 1980s and 1990s. He was preying on a community that was already suffering greatly from the AIDS epidemic. That's probably why his murders went unnoticed and unconnected until more recently. Green brings this important story to light and this is a great read for the true crime fan.
Good Company by Cynthia D'Aprix Sweeney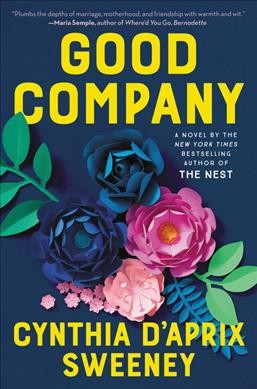 I was a big fan of D'Aprix Sweeney's first novel, The Nest, and Good Company did not disappoint. This story follows a family of three who have their beginnings in Manhattan. Dad Julian runs a small theater company called Good Company, mom Flora is struggling actress, and their daughter is Ruby. After a move to Los Angeles, the family finds success while the marriage falls apart. I love D'Aprix Sweeney's writing style and her characters had me guessing, what's next?

---
Laura, Reference Assistant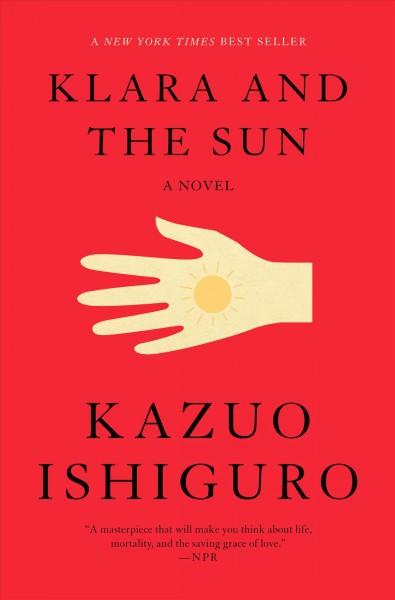 Klara and the Sun by Kazuo Ishiguro
A fascinating novel that explores life in the future where upper class families have AF's or "artificial friend's" to help them navigate life. When a member of AF Klara's family becomes sick, she is determined to help and shows just how close to human she has become. I thought this novel was so interesting and was drawn into this world of artificial intelligence and the dynamic between humans and robots.
Fountains of Silence by Ruta Sepetys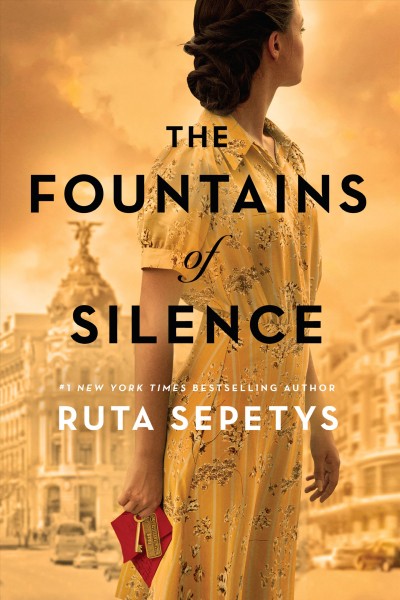 Travel back to 1950's Spain in this YA historical fiction novel set during the Spanish Civil War. Young Daniel, an aspiring photojournalist, unwittingly uncovers a hidden secret of the Franco government while on holiday in Madrid. I love historical fiction and Ruta Sepetys does a fantastic job of weaving little know aspects of history into her novels.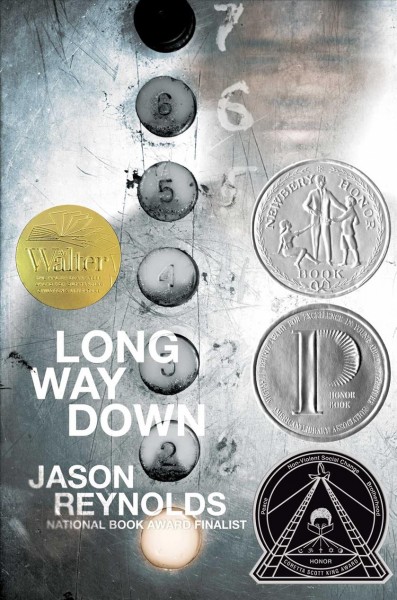 Long Way Down by Jason Reynolds
A YA novel written in verse follows a young teen down an elevator as he grapples with his brother's murder. The entire novel takes place in the time it takes Will to travel down to the lobby of his apartment building during which he decides if he wants to continue living a life of revenge. This is a heartbreaking, fast-paced novel that deals with the tragedy of gang life in the urban cities.
---
Valerie, Youth Services Librarian
The Count of Monte Cristo by Alexandre Dumas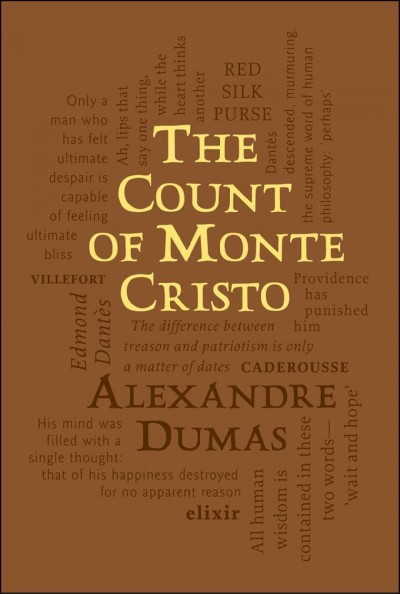 This book may be a challenge at about 1,400 pages but it is a page turner! It has adventure and mystery; love and heartbreak; betrayal, revenge, and justice; history and politics; and treasure. The Count of Monte Cristo follows the life of Edmond Dante as he is falsely imprisoned (before he can marry the love of his life!), escapes prison, finds a tremendous treasure, becomes the Count of Monte Cristo and then seeks his revenge on the people responsible for his heartbreak and imprisonment. All of this takes place in the backdrop of France, Italy and the Mediterranean islands after the first fall of Napoleon. I loved every minute reading this book!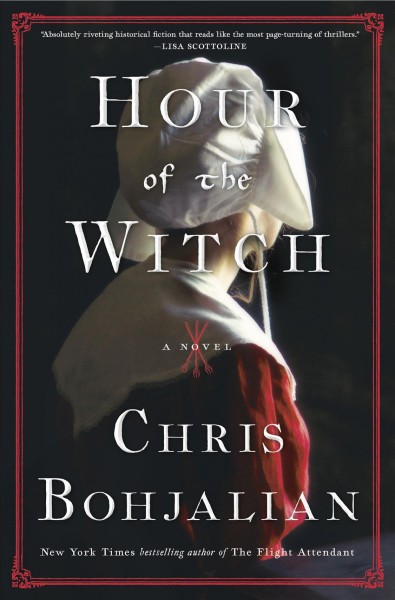 Hour of the Witch by Chris Bohjalian
I love historical fiction and have a curiosity of the hysteria of the Salem witch trials so picking this up was a no brainer. The setting is 1662 Boston and Mary Deerfield finds herself in a loveless, abusive marriage in a community of religious zealots who are always looking for signs of the devil. When Mary fears for her life, she pursues a divorce from her husband which must be granted by the powerful men of the community. Meanwhile, suspicions arise as to Mary's religious devotion and the possibility she is possessed by the devil. Mystery ensues as to whom may be setting Mary up for being a witch. Mary must defend herself at trial against religious hypocrisy and superstition.
The Personal Librarian by Marie Benedict and Victoria Christopher Murray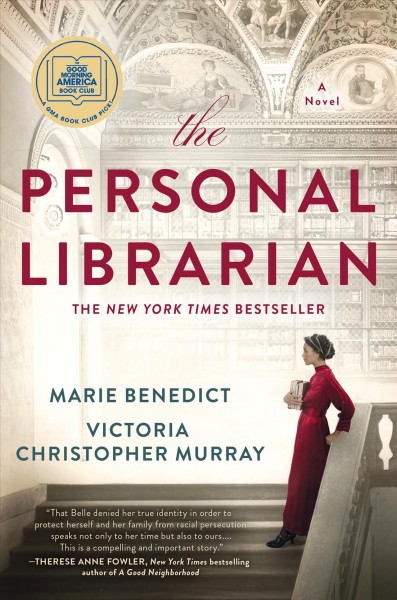 A librarian reading a book about a famous librarian. Absolutely! This is the fascinating fictional story of the real life Belle da Costa Greene, the librarian to financial mogul, J.P. Morgan. Belle became a powerful mover and shaker in the male-dominated art and book collecting world of the early 20th century. She was solely responsible for curating Morgan's renowned collection. While doing so, Belle kept the secret of her heritage as an African American. Belle was born as Belle Marion Greener, daughter of the first African American man to graduate from Harvard, Richard Theodore Greener, and Genevieve Ida Fleet of a prominent African American family of Washington D.C. Genevieve wanted her child to have all of the opportunities of white people so made the difficult decision to create a family history that would allow Belle to pass as white. Belle had to go to great lengths to protect her identity and her career in a racist world.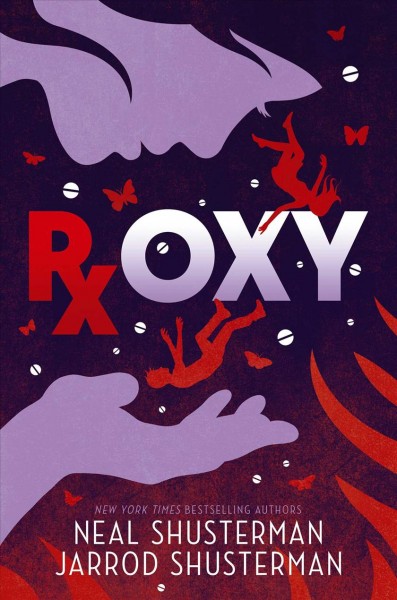 Roxy by Neal Shusterman
Shusterman's newest YA novel is a frightening rollercoaster ride influenced by the opioid crisis. In this tale of addiction and recovery, two drugs Addy (Adderall) and Roxy (Oxycontin) vie for control over two siblings, Ivy and Isaac, and which one will be the first to go to the final party in the VIP room. Ivy, who is practically failing high school struggles to control her ADD with and without Adderall and other substances while Isaac, the high achiever, gets pulled into an addictive cycle with Oxycontin after his grandmother gives him one of her pills after a soccer injury. The thing that I found fascinating about this story is that the drugs are god-like characters and tell their stories of how they lure people into addiction and overdose. Some of the other drugs in the story are Hiro (heroin), Mary Jane (marijuana), Phineas (morphine), Al (alcohol), and Molly (ecstasy). This book in no way glorifies drug use and stresses that anyone, no matter their gender, socio-economic background or race, can be an addict.
---
Back to blogs