Blog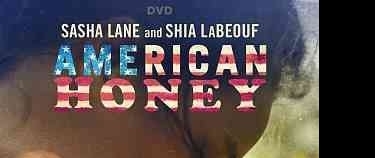 Stay Warm with these Hot Movies
by Ina Margulis on February 2, 2017
Tags: Adult (78), movies (12)
Living in Wisconsin, with hard and long winters, it is particularly conducive to spend time indoors and find a pleasant way to forget about the weather. Watching movies is one of my favorite pastimes and probably of many of yours. Blockbuster titles are familiar to many of you, so this time I chose to highlight some of the lesser known titles that we added to our collection hoping that they might inspire you to try them.

The Hollars (2016) US-Drama
Request It
This is a touching emotional drama of love and change. The main character (John Krasinski) is coming back from NY to his small town in the Midwest upon hearing his mom (Margo Martindale) is terminally ill. The film is a mixture of love, comedic moments and sorrow put together in an uplifting way. The cast is good (Richard Jenkins, Anna Kendrick) and the emotional message rings true to life.

My King (2015) France-Drama
Request It
My King is an honest portrait of a marriage with everything else that comes with it. Tony is recovering from a ski accident and looking back at her life with the larger than life husband Giorgio. She remembers their turbulent relationship over the last 10 years that brought her happiness and pain. Will she recover again physically and emotionally? There is an interesting parallel between the physical rehabilitation and the emotional healing of the main character. The acting (Vincent Cassel and Emmanuelle Bercot) is very real and directing is stellar (Maiwen).

Man called Ove (2016) Sweden- Comedy
Request It
Ove is a grumpy old retiree who watches over the neighborhood with an iron fist, with what young people might call old-fashion stubbornness. It is actually a story of what life brings and how one handles it .You feel sympathy for the old man and the hardships he has suffered. The movie shows that life makes more sense when you share with others. Humor is one of the tools used to describe different situations. The film also teaches tolerance between cultures, ages and sexual preference. The movie is a pleasant experience.

American Honey (2016) US-Indie
Request It
A teenage girl, living in extreme poverty, joins a traveling sales crew across the country with no fixed destination, scamming people into buying magazine subscriptions by day and partying by night. The strength of the movie lies in the depiction of life on the road, the interaction between these marginalized young people, and slowly getting to know the protagonist, Sasha Lane. It is a wild and crazy ride that lasts almost 3 hours. The cast is made of unknowns (except for Shia LaBeouf), the cinematography excellent, the music is "cool" (Rihanna), the director is Andrea Arnold (middle aged British director). They all do a terrific job at depicting a slice of American youth generation.
---
Back to blogs