Blog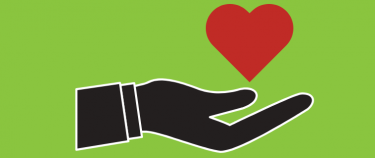 Support Your Local Library
on December 11, 2018
Tags: Friends of the Whitefish Bay Library (6), Donate (2)
It's nearly the end of another year and its been an exciting one for the library. We've had a ton of events for all ages and most of these events were made possible thanks to Friends of the Whitefish Bay Library, including our monthly speaker series Whitefish Bay TALKS. The TALKS will continue in 2019 so be sure to check out the schedule here.

One way to ensure that we can continue to offer you great programming is by becoming a member of Friends. An individual membership is only $15 and a family membership is only $25. Visit the Friends page on our website here to become a member. All of the money that Friends raise comes right back to the library. In 2018, Friends contributions were more than $35,000! This money went to pay for library programming for kids, teens and adults as well as furniture throughout the library! We are so lucky to have such an active and hardworking Friends group and we appreciate all they do!

There are a few other ways you can support our Friends, including designating them as your charity of choice on AmazonSmile. For eligible purchases at AmazonSmile, the AmazonSmile Foundation will donate 0.5% of the purchase price to the customer's selected charitable organization. You can also shop Friends on Ebay, with new items added nearly every week!

You can also make a year-end tax-deductible contribution directly to the library. We'll always take a check made out to the Whitefish Bay Public Library, and any amount helps! You can also make an online donation here. We're happy with any amount you can give to help keep your library one of the best libraries in Milwaukee County. Have a happy holidays and a happy new year! Thanks for your support and see you in 2018!
---
Back to blogs