Blog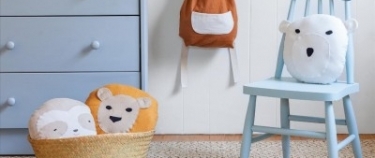 Take and Tinker: Sewing Machine
by Valerie Morris on September 3, 2021
Tags: Adult (80), kids (48), nonfiction (37), art (2), craft (1), take tinker (1)
Have you ever seen something in a store and think "I can make that"? Well, that is how I started sewing when my kids were very young! Being of an age when in middle school and high school home economics classes were taught, I did have a little head start on machine sewing, despite that 20 years had passed. I have made many wonderful projects (and a few not so wonderful) over the years and shared the skill with my son and daughter who continue to sew fun projects.

Sewing is a fun, creative, relaxing, and easy (once you get the hang of it) craft to learn. It is also very satisfying to create something with your own hands for yourself and for others. You can sew clothes for yourself or your kids, home décor, stuffed animals, and much more! Sewing is also a great craft to teach children for building on creativity and problem solving abilities to practicing fine-motor skills.

Here is your chance to learn to sew and teach others without buying the machine! The Whitefish Bay Public Library's Take & Tinker Collection has a sewing machine available to check out! The library also has many sewing books full of projects to get you started. (I recommend that children learning to sew on a machine should be 8+ and do so with parental guidance/supervision.)
Books for Kids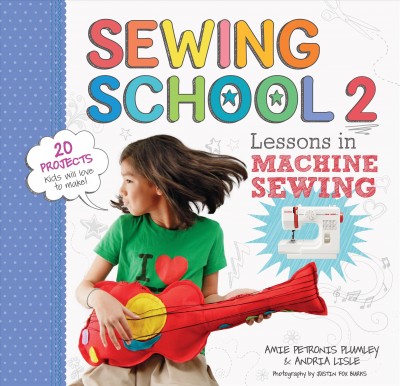 Sewing School 2: Lessons in Machine Sewing by Amie Petronis Plumley. (X 646.2 P734L).
This fun book offers twenty fun projects, with patterns, for kids to sew like pencil cases, purses, and wall organizers. There are step-by-step instructions on threading the needle, selecting stitch types, using the patterns, and choosing fabrics. Also by the same author, is the book Sewing School which teaches the basics of hand stitching, a good foundation for machine sewing.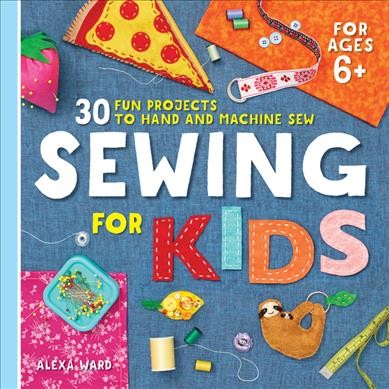 Sewing for Kids: 30 Fun Projects to Hand and Machine Sew by Alexa Ward. (X 646.2 W256).
Another book filled with creative projects for the kids. Beginners will learn the basics of hand sewing and build their skills to machine sewing.
Books for Adults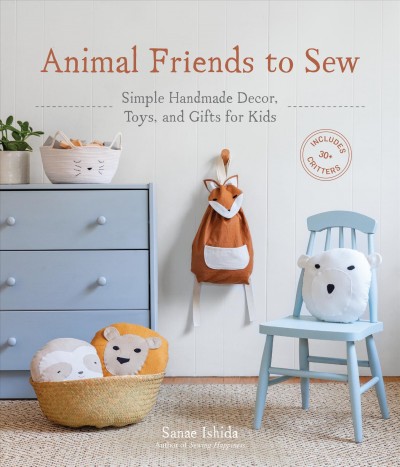 Animal Friends to Sew: Simple Handmade Decor, Toys, and Gifts for Kids by Sanae Ishida. (745.592 I794).
"This beginner's sewing book to making beautiful handmade animals includes 15 easy projects plus 35 variations. The projects in this book are divided into three main categories of cute creatures to sew: decor, toys, and wearables. Inspired by the beautiful simplicity of Japanese and Scandinavian design, these projects will delight the maker as much as the recipient "– from the publisher.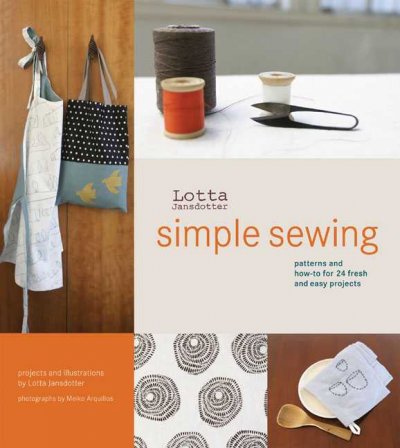 Simple Sewing: Patterns and How-to for 24 Fresh and Easy Projects by Lotta Jansdotter. (available through CountyCat).
Simple Sewing was my first go-to sewing book when I started sewing again fifteen years ago. The book includes reusable sewing patterns, step-by-step illustrated instructions, basic sewing terms and definitions, and simple yet beautiful projects inspired by Scandinavian design. Love this book and the internationally acclaimed designer Lotta Jansdotter!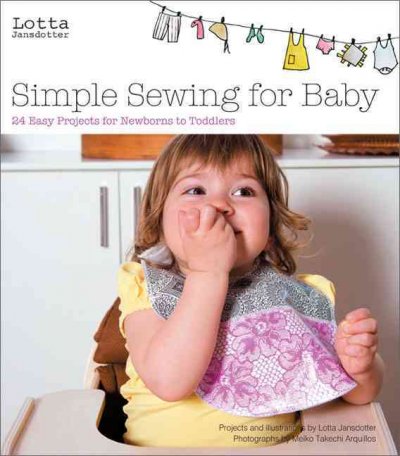 Simple Sewing for Baby: 24 Easy Projects for Newborns to Toddlers by Lotta Jansdotter. (available through CountyCat).
Another great book from Jansdotter! With the same Scandinavian-inspired design as her other book, this book offers simple and cute projects for little ones like bibs, dresses, pants, soft toys and more.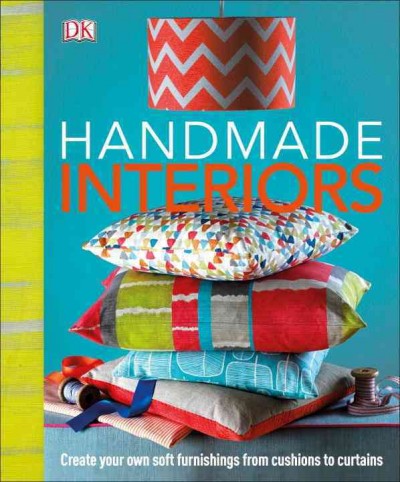 Handmade Interiors: Create Your Own Soft Furnishings from Cushions to Curtains by DK Publishing. (646.21 H236).
"This is your one-stop guide to creating your own bespoke soft furnishings. Compiled by experts in home design who offer advice on fabrics and variations to tailor to your specific home decoration needs. The easy to follow format makes this the perfect guide for novices and experts alike, covering the whole process of creating professional looking furnishings, from measuring, all the way through to installing your finished project." – CountyCat summary.
Resources for Fabric and Sewing Supplies
Fischberger's Variety, located at 2445 N Holton St in Milwaukee, has a fun selection of fabrics and thread for a variety of projects as well as sewing supplies. This place has it all and a great place to shop locally!
A little further afield and available for ordering online is Harts Designer Fabric at www.hartsfabric.com. This place is a wonderful resource for designer fabrics of all types from cotton and linen to flannel and rayon with wonderful prints available. The fabrics are useful for garment sewing for kids and adults, home decoration, and utilitarian projects. The website also carries sewing patterns and supplies.
---
Back to blogs