Blog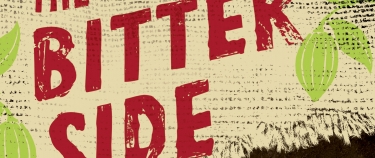 Teen Books: Take a Walk in These Shoes!
on May 11, 2017
Tags: teens (14)
This post was written by Blake H., Youth Services Intern.
Great books serve as "windows and mirrors," meaning they reflect readers' own experiences back at them while also opening insights into other people's experiences. Such books can contribute to intercultural understanding, which is a requisite for social justice in a multicultural society. Furthermore, every culture deserves authentic representation in literature. But in any case, books which work as "windows and mirrors" are enjoyable to read! Drawn from our Young Adult section, here are some books that we hope will be "windows and mirrors" for you. Maybe you'll see yourself reflected in the characters, and maybe you'll discover something new about the world.
The Distance Between Us by Reyna Grande
This is the young reader's edition of Grande's funny and heartbreaking memoir of her illegal trek across Mexico into the United States and her attempts at assimilating in El Otro Lado, The Other Side.

The Bitter Side of Sweet by Tara Sullivan
This novel is told from the perspective of a 15 year-old Amaduo, a captive on a cocoa plantation in the Ivory Coast. It's a story of escape and a struggle for freedom.

Written in the Stars by Aisha Saeed
Naila's conservative, religious parents immigrated to America from Pakistan. A "vacation" to their home country reveals itself as a plan to find her a husband, according to their cultural tradition of arranged marriage. Told in the first person.

Saving Red by Sonya Sones
Saving Red is told in the alternating perspectives of two teenagers: Red, a teen who is homeless and separated from her family; and Molly, who volunteers at a soup kitchen. How will Molly keep Red safe until she can figure out a way to get her home?
---
Back to blogs