Blog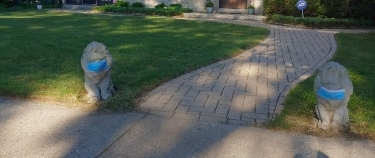 Things to Do Around Whitefish Bay: Safe outdoor activities during the pandemic
by Thomas H. Fehring on October 15, 2020
Tags: historical (7), local (3), community (2)
It's now been seven months since the March lock-down. While some things are opening up, life is far from normal. And, for those of us older than a 'certain age,' we're told to be particularly careful. Since we can't return to all of our normal pursuits, it is helpful to find new things to do outside.
As many have observed, walking or otherwise traveling through the same routes can become more than a bit boring. Therefore, this series of articles offers some recreational ideas that you might not have considered—things that you can do safely in Whitefish Bay and which might prove to be fun ways to enjoy the outdoors.
Of course, even though most of these pursuits are outdoor activities, a measure of social distancing is still in order if you encounter folks that are not within your safe 'social circles.'
Documenting Local History
It may be a cliché to state that we are living through historic times. However, it has become clear that 2020 will indeed go down in history. We're faced with the Covid-19 pandemic, a renewed focus on eliminating racial injustice, and an important election season. The year 2020 is unlike any other. And there are signs of this throughout the Village—visual clues that this year is different than past year.
So, it is suggested that you consider documenting Whitefish Bay history during your walks. As you move throughout the Village, consider what looks unique to this year—and wouldn't have been observed in previous years. Take a photograph and send it to the library's email address at reference@wfblibrary.org with a subject entitled: Signs of Covid.The library will collect these submittals digitally, and store them with the Village's historical records. Perhaps we'll see some of the better or more humorous images displayed.
A few examples are provided below. Some of these signs are obvious—represented by actual signs, such as this one: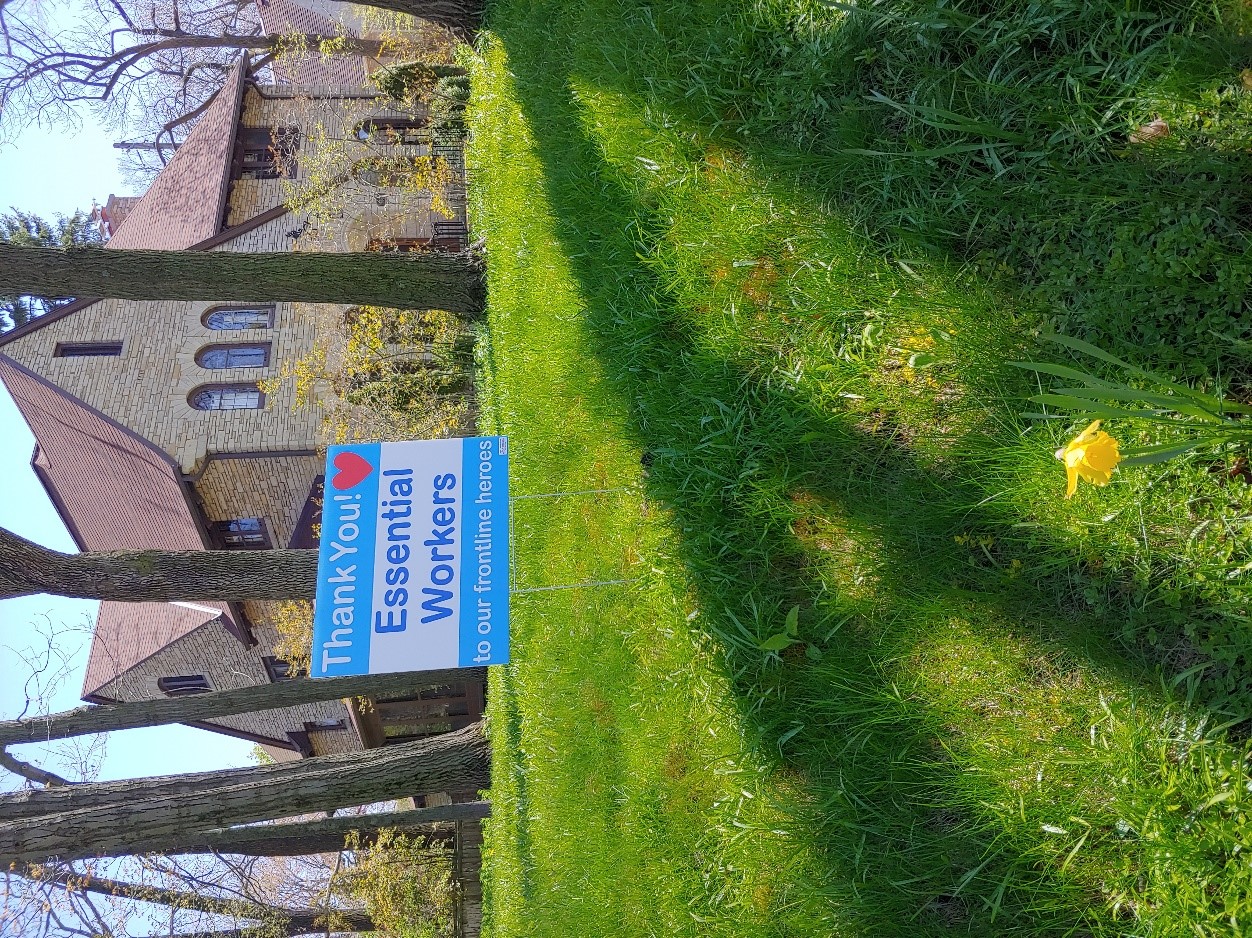 Other signs are a bit less obvious, like this sign that represents a nice touch of humor.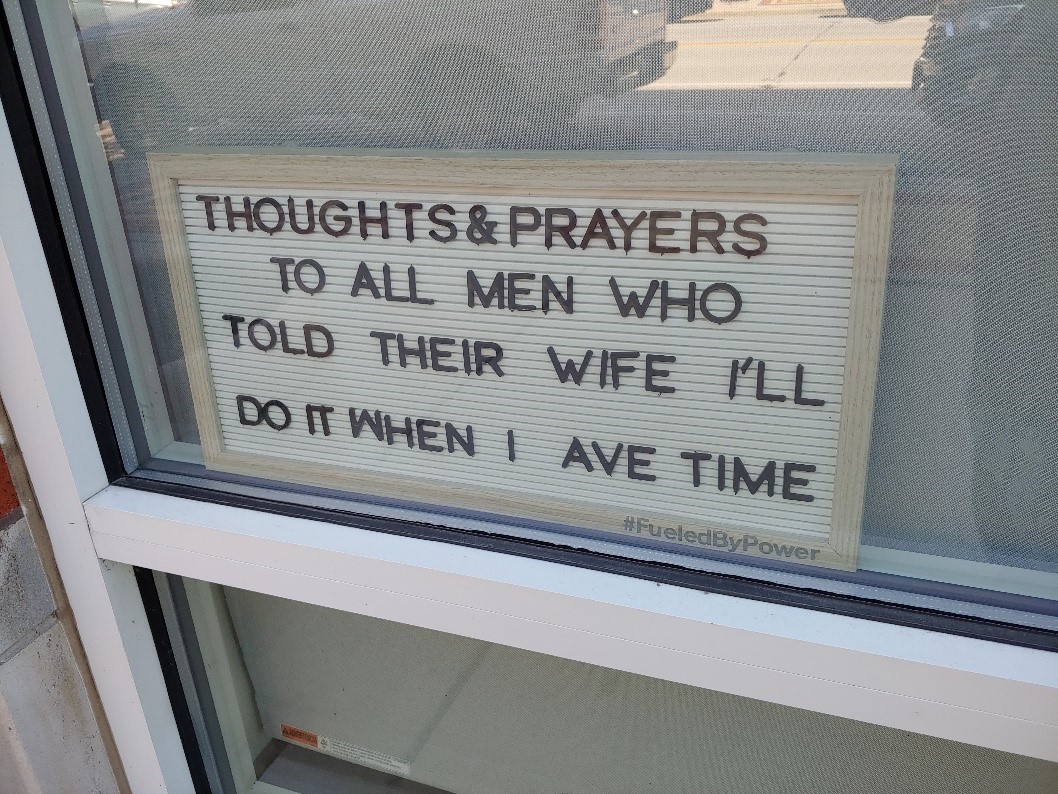 Or this one that made me chuckle every time I passed by: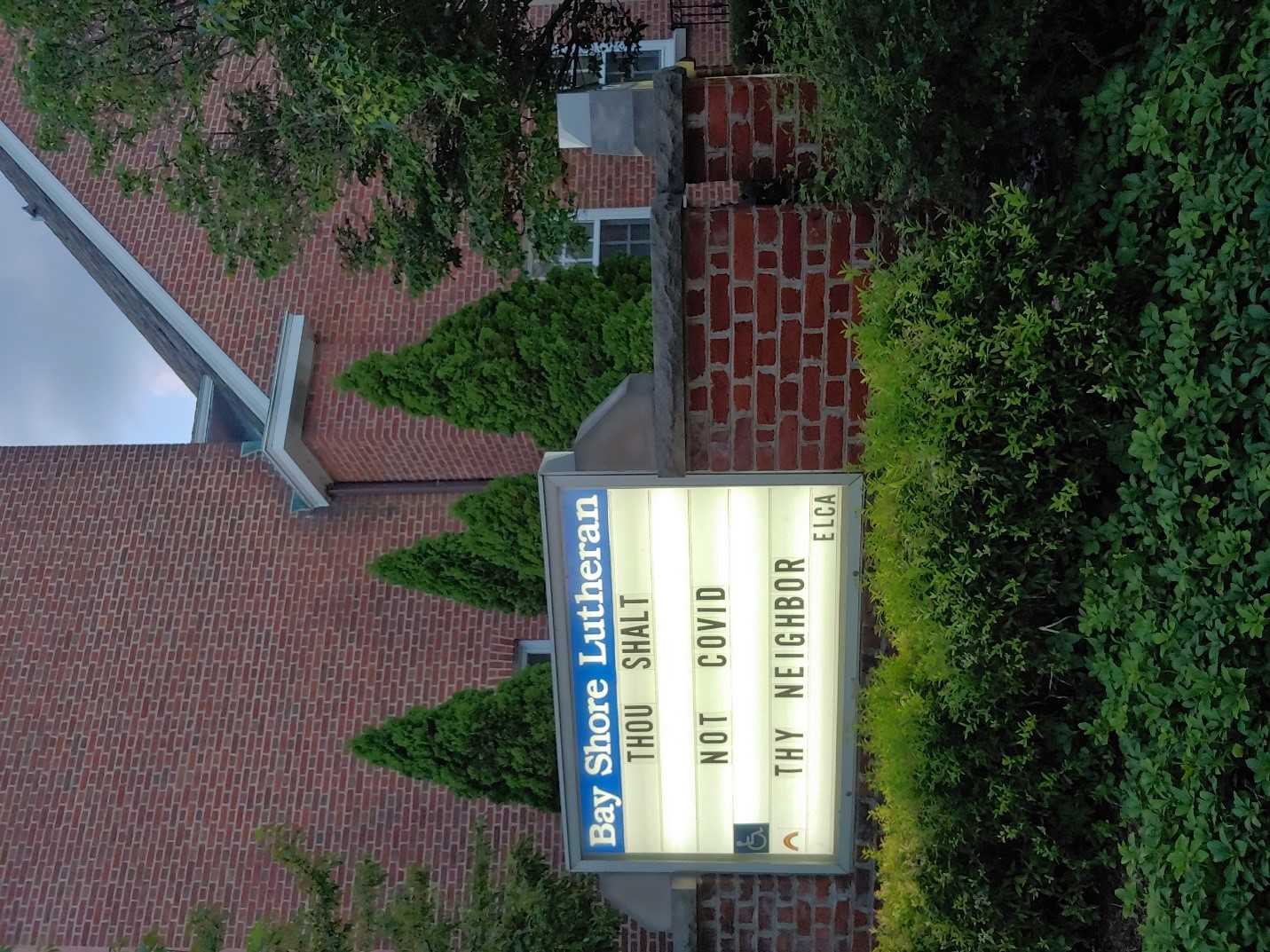 And then there are these signs that more visual in nature, such as the homeowner that graced the front statuary with masks: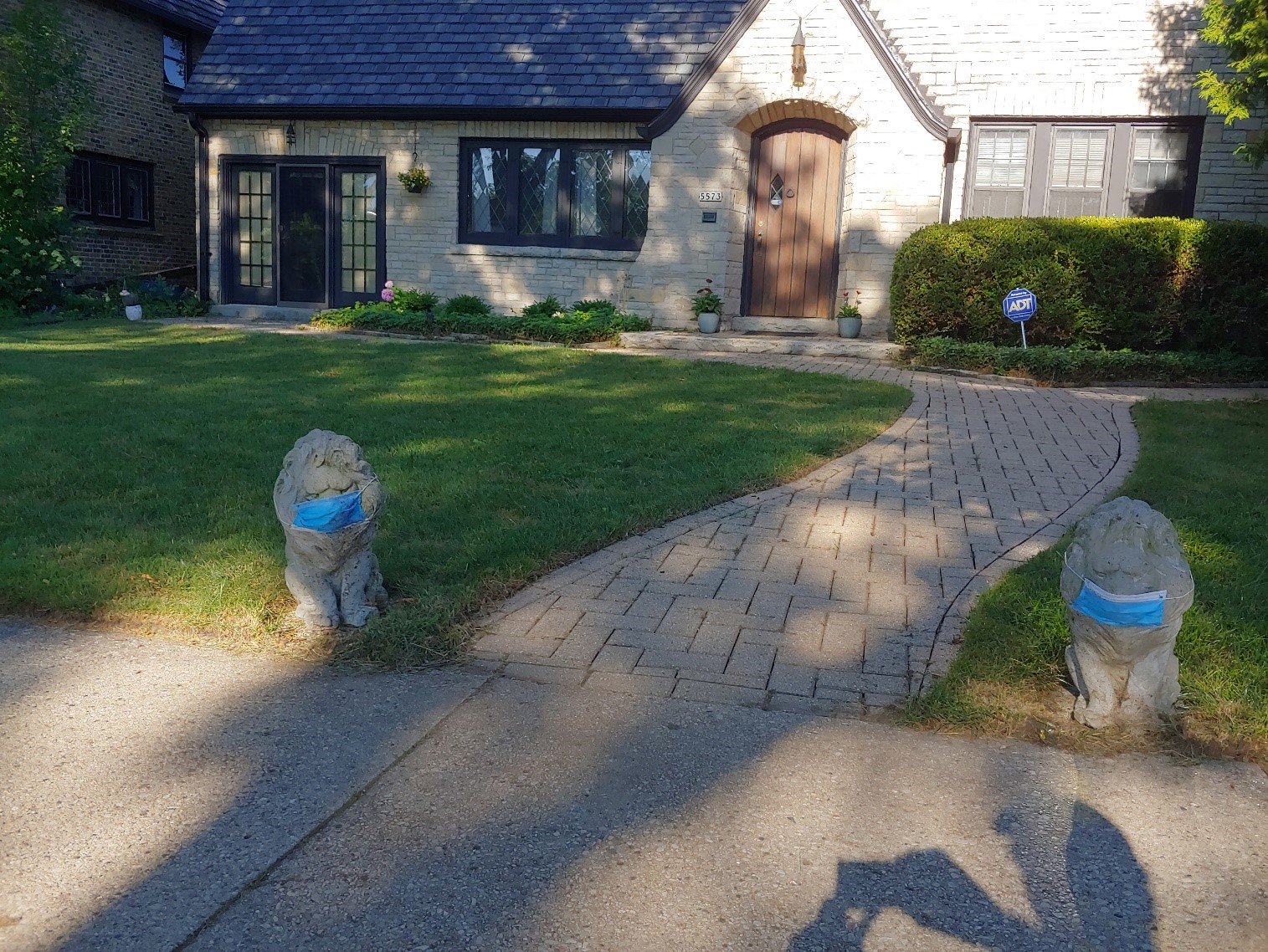 Or this image, captured of one of the marches to promote racial equality in the community: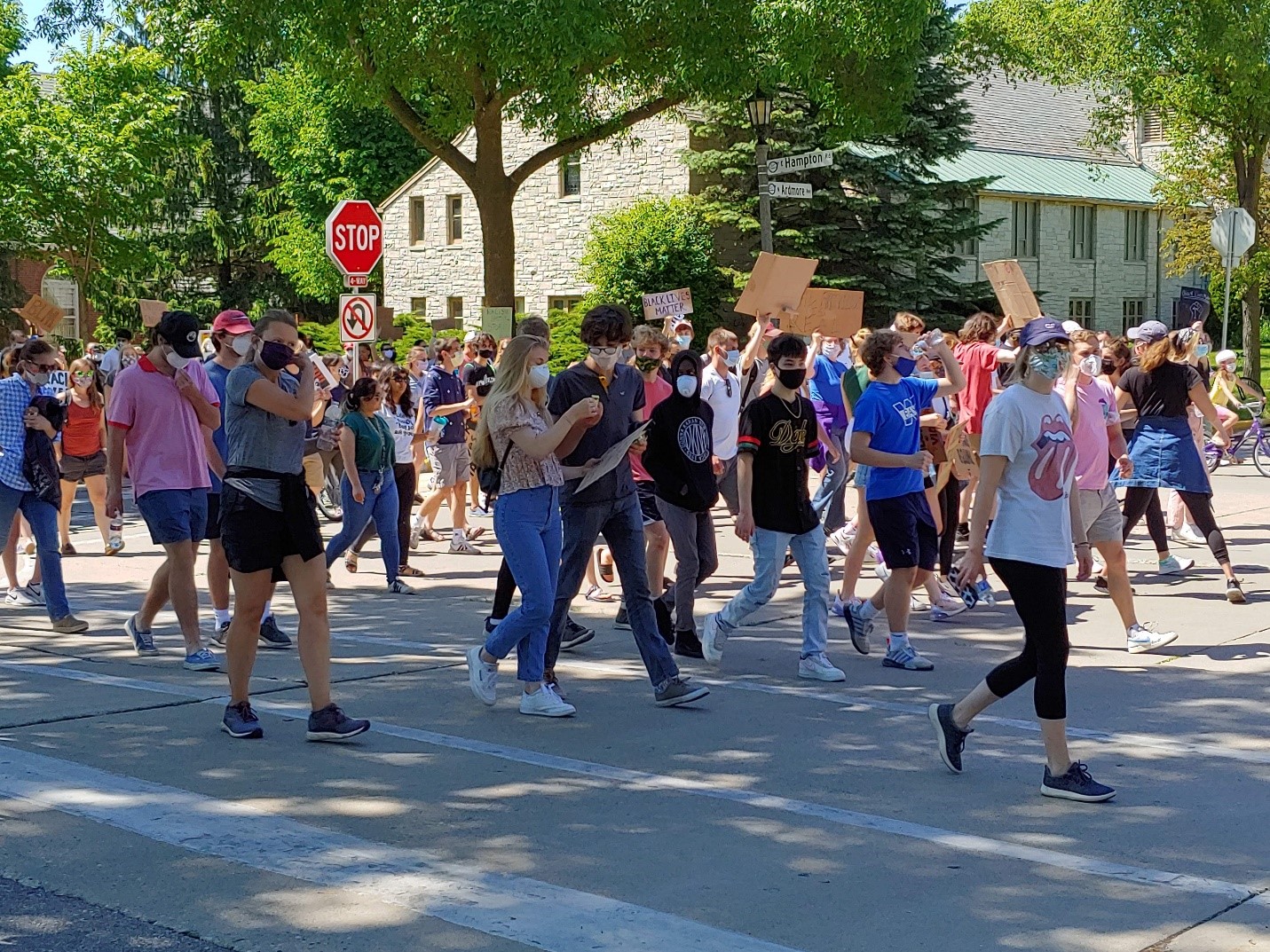 There are numerous other examples, such as BLM yard signs, signs to support our teachers, election signs (those with a humorous flair might be most appreciated), and the numerous signs that recognized the various school graduates, many of whom were denied graduation ceremonies this year because of the pandemic.
Almost all of us take along our smartphones during our walks. Consider using yours to help document this historical year.
---
Back to blogs