Blog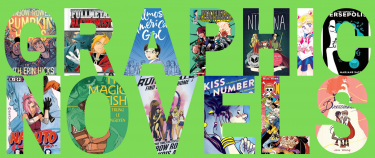 Young Adult Graphic Novels
by Sam Spottek on November 25, 2020
Tags: teens (14), graphic novels (7), manga (6)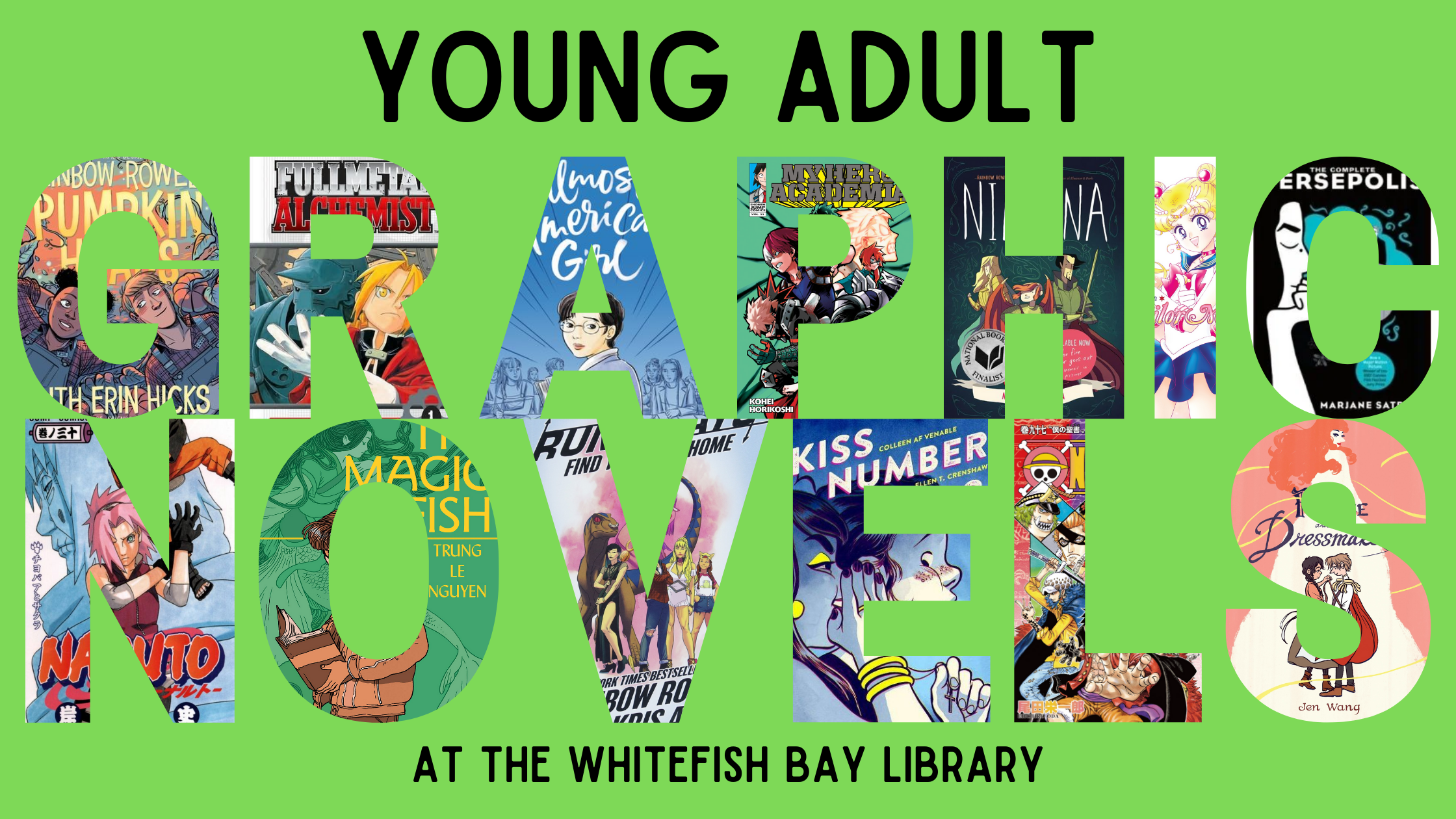 The Youth Services Librarians have been hard at work updating our collection of Young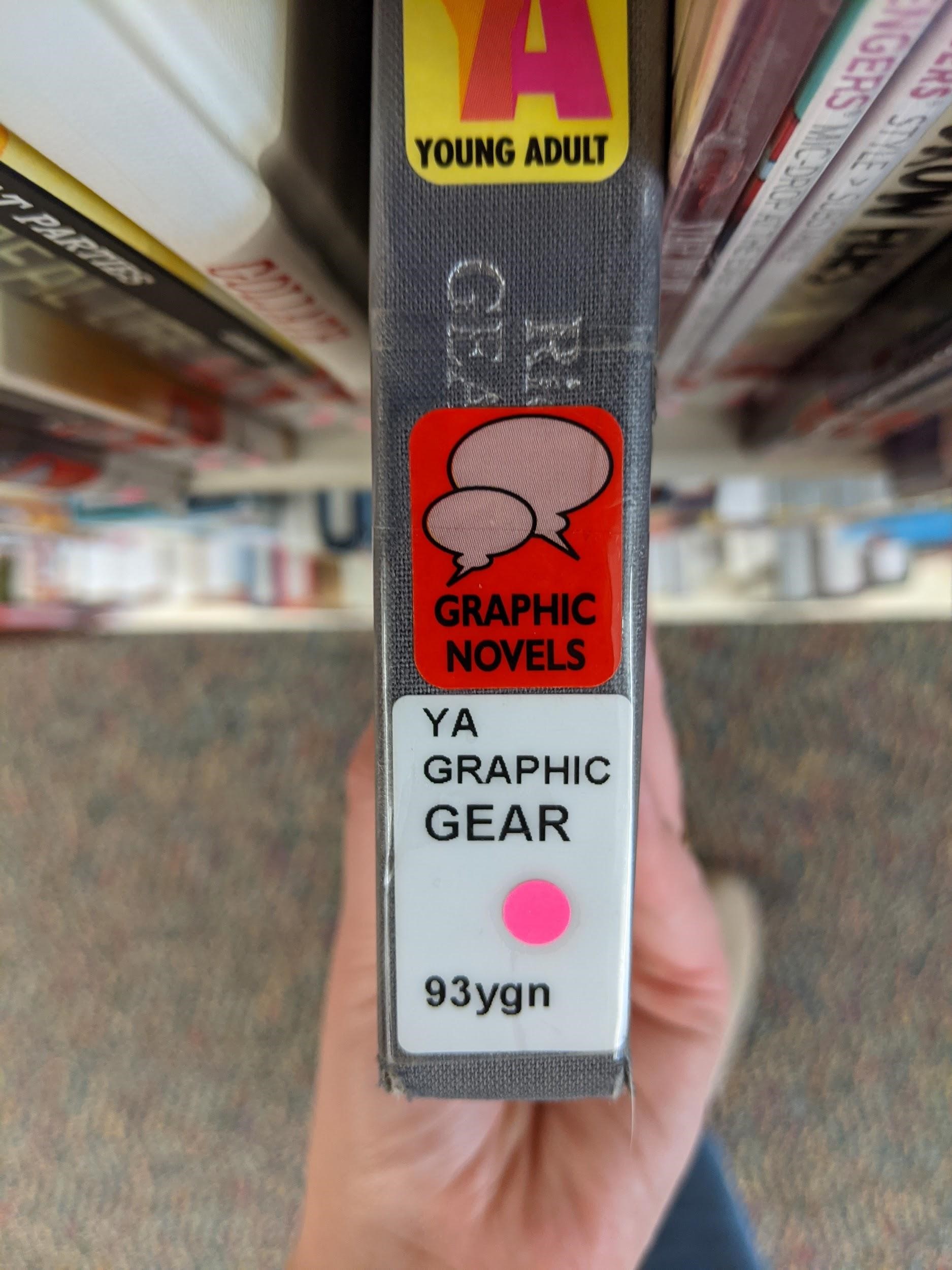 Adult (YA) graphic novels and manga! Our most recent project has been to divide the collection into two sections: graphic novels and manga. Manga is a style of Japanese comic books that are popular in our Western culture. Unlike American graphic novels, manga are read from right to left, and the illustrations are a particular manga cartooning style. We wanted to give our readers a better browsing experience by separating the two styles of novels, and we have added a small pink dot on our graphic novels to make it easy to see the difference! Here are some recommendations for both graphic novels and manga from our collection: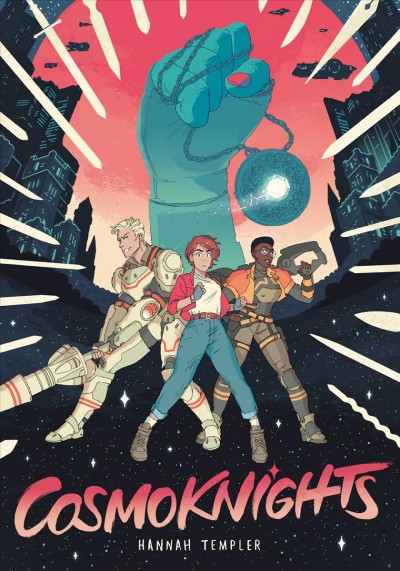 Cosmoknights — Hannah Templer (YA GRAPHIC COSM V1)
Set in the futuristic world of 2169, planets are ruled by royal houses and princesses are "won" by the victor of a jousting battle. Pan, who helped her best friend escape this fate but in doing so resigned herself to a life of scorn from her community and mundanity planet-side, dreams of one day escaping her dull home. When she gets the opportunity to do so, she takes it. This graphic novel builds a medieval-style patriarchy equipped with beautiful illustrations, quick wit, and a fun story to read.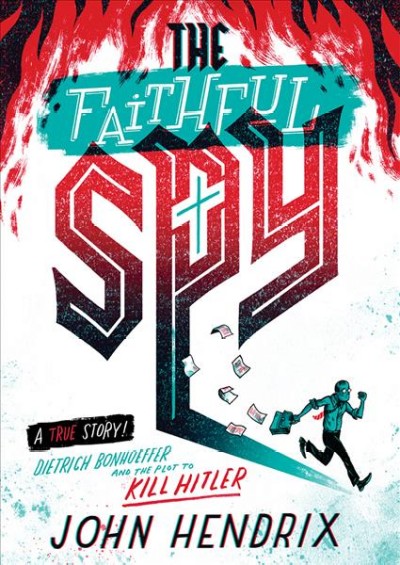 The Faithful Spy: Dietrich Bonhoeffer and the plot to kill Hitler — John Hendrix (YA GRAPHIC 940.531 H498)
A gripping and beautiful graphic novelization of Dietrich Bonhoeffer's grappling with the evils of Nazi Germany. Readers are taken through Bonhoeffer's story, along with the history of the rise of Hitler and the Third Reich. The author shows how Bonhoeffer's Lutheran teachings led him to value "duty to God" and "duty to Country" as the same thing, demanding action and not sitting on the sidelines as Hitler began taking over every aspect of German society. This powerful graphic novel takes readers on a journey alongside Bonhoeffer as he goes from minister to spy, and how much he was willing to risk to save his country.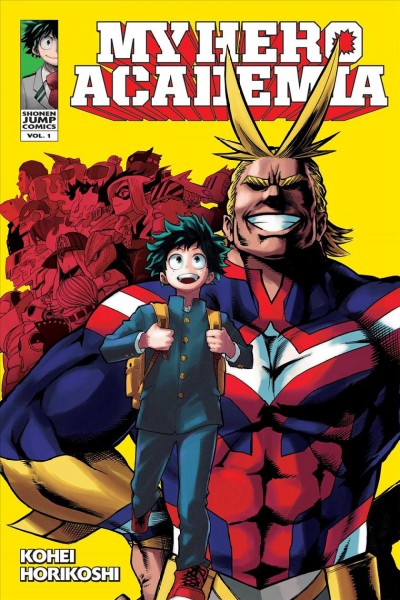 My Hero Academia — Kōhei Horikoshi (YA GRAPHIC HORI)
In this manga series, readers get to discover what it is like if 80% of the population manifested superpowers called "Quirks." Middle school student Izuku Midoriya wants more than anything to be a hero. To his misfortune, he falls into the 20% that is completely Quirkless, setting him up to be bullied by his childhood friend. Without a Quirk, Izuku cannot get into the U.A. High School, a prestigious hero academy meant to train the next generation. Then, the boys have a chance encounter with All Might, their heroic idol. With this encounter, Izuku's whole life begins to change…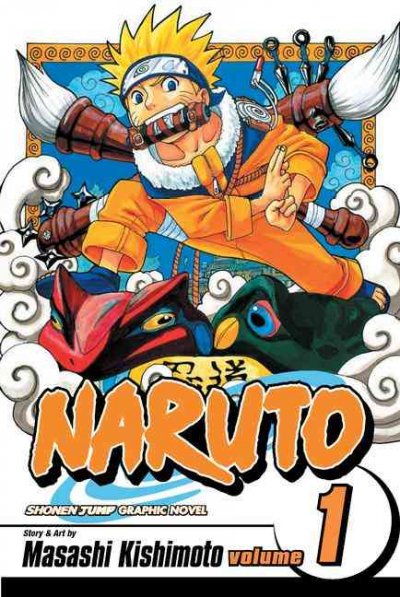 Naruto— Masashi Kishimoto (YA GRAPHIC KISH)
Once upon a time, in a world where ninjas are the ultimate force to be reckoned with, the spirit of an evil Nine Tailed Fox wreaked havoc on Konohagakure, the Village Hidden in the Leaves, killing hundreds of honorable ninja in a skirmish that left many children without homes or parents. The Fourth Hokage, the village's champion, unleashes a forbidden jutsu (magic spell/ninja ability) to seal the spirit of the evil fox into the body of a newborn baby at the cost of his own life. In doing so, he hopes that the boy could one day learn to master the power of the demonic spirit and use it to protect the village to become a great hero of the people. Now, years later, Konohagakure is a peaceful village and we meet Naruto, a troublesome ninja in training who is struggling to graduate from the Ninja Academy. He dreams of one day becoming the greatest ninja of all time and to follow in his deceased father's footsteps and become the Hokage.
---
Back to blogs