Our Events · Tea Time Book Club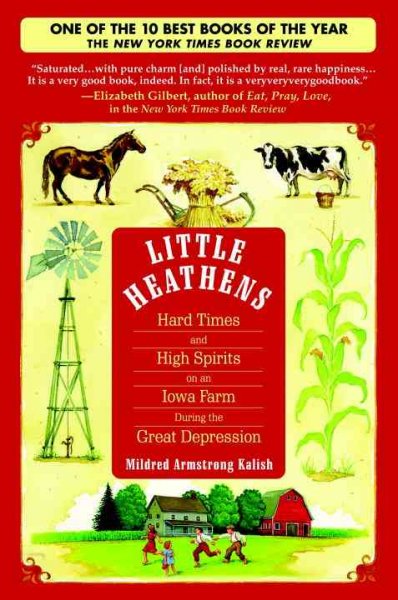 Our Tea Time Book Club meets once a month and is led by Library Director Nyama Reed. This month we're reading Little Heathens: hard times and high spirits on an Iowa farm during the Great Depression by Mildred Armstrong Kalish.
I tell of a time, a place, and a way of life long gone. For many years I have had the urge to describe that treasure trove, lest it vanish forever. So, partly in response to the basic human instinct to share feelings and experiences, and partly for the sheer joy and excitement of it all, I report on my early life. It was quite a romp.
Little Heathens offers a loving but realistic portrait of a "hearty-handshake Methodist" family that gave its members a remarkable legacy of kinship, kindness, and remembered pleasures. Recounted in a luminous narrative filled with tenderness and humor, Kalish's memoir of her childhood shows how the right stuff can make even the bleakest of times seem like "quite a romp." From the Hardcover edition.