Our Events · Tea Time Book Club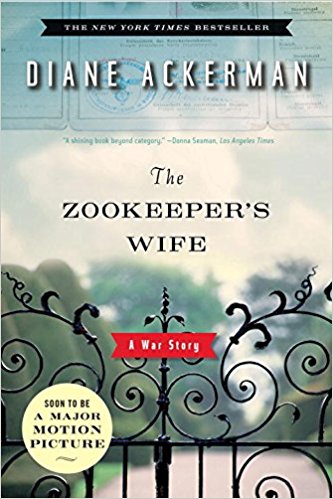 Our Tea Time Book Club meets once a month and is led by Library Director Nyama Reed. This month we're reading The Zookeeper's Wife: a War Story by Diane Ackerman.
The true story of how the keepers of the Warsaw Zoo saved hundreds of people from Nazi hands. When Germany invaded Poland, Stuka bombers devastated Warsaw--and the city's zoo along with it. With most of their animals dead, zookeepers Jan and Antonina Żabiński began smuggling Jews into empty cages. Another dozen "guests" hid inside the Żabińskis' villa, emerging after dark for dinner, socializing, and, during rare moments of calm, piano concerts. Jan, active in the Polish resistance, kept ammunition buried in the elephant enclosure and stashed explosives in the animal hospital. Meanwhile, Antonina kept her unusual household afloat, caring for both its human and its animal inhabitants--otters, a badger, hyena pups, lynxes--and keeping alive an atmosphere of play and innocence even as Europe crumbled around her.--From publisher description.