Our Events · Author Event: Christina Clancy, author of Shoulder Season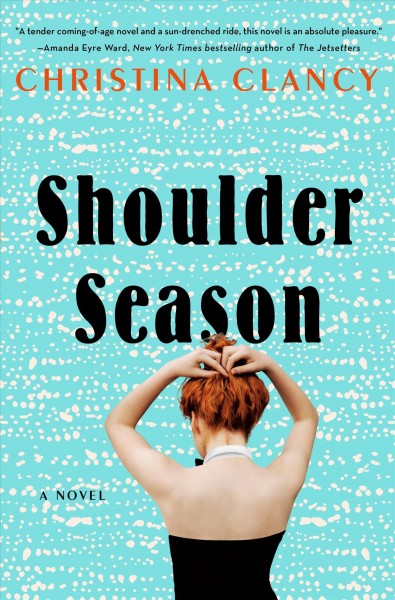 Thanks for your interest in this event but it is now full.

Whitefish Bay Public Library, along with Boswell Book Company, present an evening with author Christina Clancy. Clancy is the author of Shoulder Season, as well as The Second Home. Boswell will be on hand selling copies of both books.
About the book: The small town of Lake Geneva, Wisconsin is an unlikely location for a Playboy Resort, and nineteen-year old Sherri Taylor is an unlikely bunny. Growing up in neighboring East Troy, Sherri plays the organ at the local church and has never felt comfortable in her own skin. But when her parents die in quick succession, she leaves the only home she's ever known for the chance to be part of a glamorous slice of history. In the winter of 1981, in a costume two sizes too small, her toes pinched by stilettos, Sherri joins the daughters of dairy farmers and factory workers for the defining experience of her life.

From the Midwestern prairie to the California desert, from Wisconsin lakes to the Pacific Ocean, this is a story of what happens when small town life is sprinkled with stardust, and what we lose- and gain - when we leave home. With a heroine to root for and a narrative to get lost in, Shoulder Season is a sexy, evocative tale, drenched in longing and desire, that captures a fleeting moment in American history with nostalgia and heart.
About the author: CHRISTINA CLANCY is the author of the new book Shoulder Season. Her first novel is The Second Home. Her writing has appeared in the New York Times, The Washington Post, The Chicago Tribune, The Sun Magazine and in various literary journals, including Glimmer Train, Pleiades and Hobart. She holds a PhD in Creative Writing from the University of Wisconsin-Milwaukee, and lives in Madison, WI with her family. She grew up in Whitefish Bay, and still has family in town.
Read an interview with the author and Molly Snyder from OnMilwaukee.