From our Blog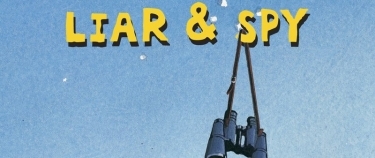 Hygge = Cozy + Mystery = Cozy Mysteries for Kids
November 15, 2018
Hygge (hoo-guh) is the Danish word for the mood of being cozy, comfortable, and wellness. It is the time of year for hygge when we light candles to stave off the darkness of winter and wrap up in a fuzzy blanket against the cold. Why not add a book to your hygge?! There is a genre of books called "cozy mysteries" that I think would be perfect for practicing hygge. A cozy mystery is a subgenre of crime fiction where the violence is toned down, the detective is an amateur, and the suspect remains unknown until the very end to allow the reader to figure out, or try to, the "whodunit". Think of Agatha Christie's Miss Marple for example. So wrap your kids up in a warm blanket and reach for one of these kid-friendly cozy mysteries!
keep reading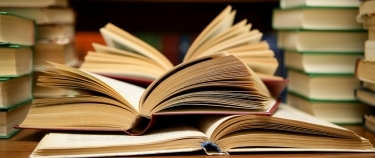 Keeping Track of Your Reading
November 8, 2018
When you walk into the library or a bookstore have you ever had to stop and think, did I read this? Do I own this? I've accidentally purchased a book I already own and haven't read, I've been stopped by a book cover and thought 'I have to read this' only to discover I've already checked it out from the library. In order to combat this and save everyone involved some time and money, I've started to track my reading. It's difficult to create a new habit but I've found pleasure in being able to look back and see what I've accomplished for the year. From the time I joined Goodreads my challenge has been to read more than twelve books a year. This year it was twenty and I'm sitting at twenty-six. Not only has tracking my reading encouraged me to read more but it has pushed me to explore other genres and formats. Have you ever thought about tracking your reading? There are plenty of outlets, Goodreads, Libib, Microsoft Excel, and of course the good old-fashioned pen and paper.
keep reading
view all blog posts >>>