Kids Programming
January and February @ WFBPL
All Ages Storytime
Mondays, Wednesdays, and Thursdays at 10am
January 16th-February 19th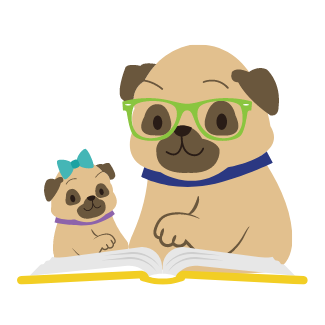 Join us for a fun, educational storytime perfect for all ages. We'll share stories, songs, flannels and more!
Storytime will be held in the Tower of the children's area. Please register for any updates.
---
Drop In Craft: Snowy Village Mural
Saturday, January 14th, 21st or 28th. 9:30am-4pm in the Youth Services Department.
Help us create a Snowy Village Mural for the youth services department. Stop by and you can create your own house or tree to add to the village!
2023 Vision Boards for Tweens
Monday, January 30th at 4pm.
Grades 3rd-5th. Register here.
Stop by the Youth Services department during our open hours to add to our community doodle portraits!
Take and Make: Valentine Gnomes
Wednesday, February 8th. 10am-noon and 5pm-7pm.
Use your hand to make an adorable Valentine's Day themed handprint gnome.
Pigeon Palooza!
Monday, February 13th at 4pm.
Grades K5-2nd. Register here.
Celebrate Mo Willems' birthday at our Pigeon Palooza. We'll have pigeon themed crafts, building challenges, and more!
Mathematical Curve Stitching
Wednesday, February 22nd at 4pm.
Grades 3rd-5th. Register here.
What's curve stitching? It's math! It's art! It's a form of string art where smooth curves are created through the use of straight lines. Learn a bit about this cool phenomenon and make some beautiful artwork in the meantime.