Kids Programming
Summer Programs @ WFBPL
Outdoor All Ages Storytime at School House Park
Mondays, 10AM
Thursday, 10AM
We're excited to offer outdoor storytime for all ages in School House Park this summer! Join us for stories, songs, and more. Please register so we can update you about weather and possible rain site.
---
Programs for Grades 4-6
Registration required
Please note: these events will be held in School House Park (across the street from the library). In case of bad weather, the program will be held in our upstairs program room.

Outdoor Engineering: Hexbug Mazes
Thursday, July 21, 3:30PM
Register beginning July 1- https://www.wfblibrary.org/our_events/?eid=1257
Join us for this fun STEM challenge! Use your scientific reasoning and building skills to build the best maze for your Hexbug.

---
Hoop Dance Class with Danielle Lee of Hoop Elation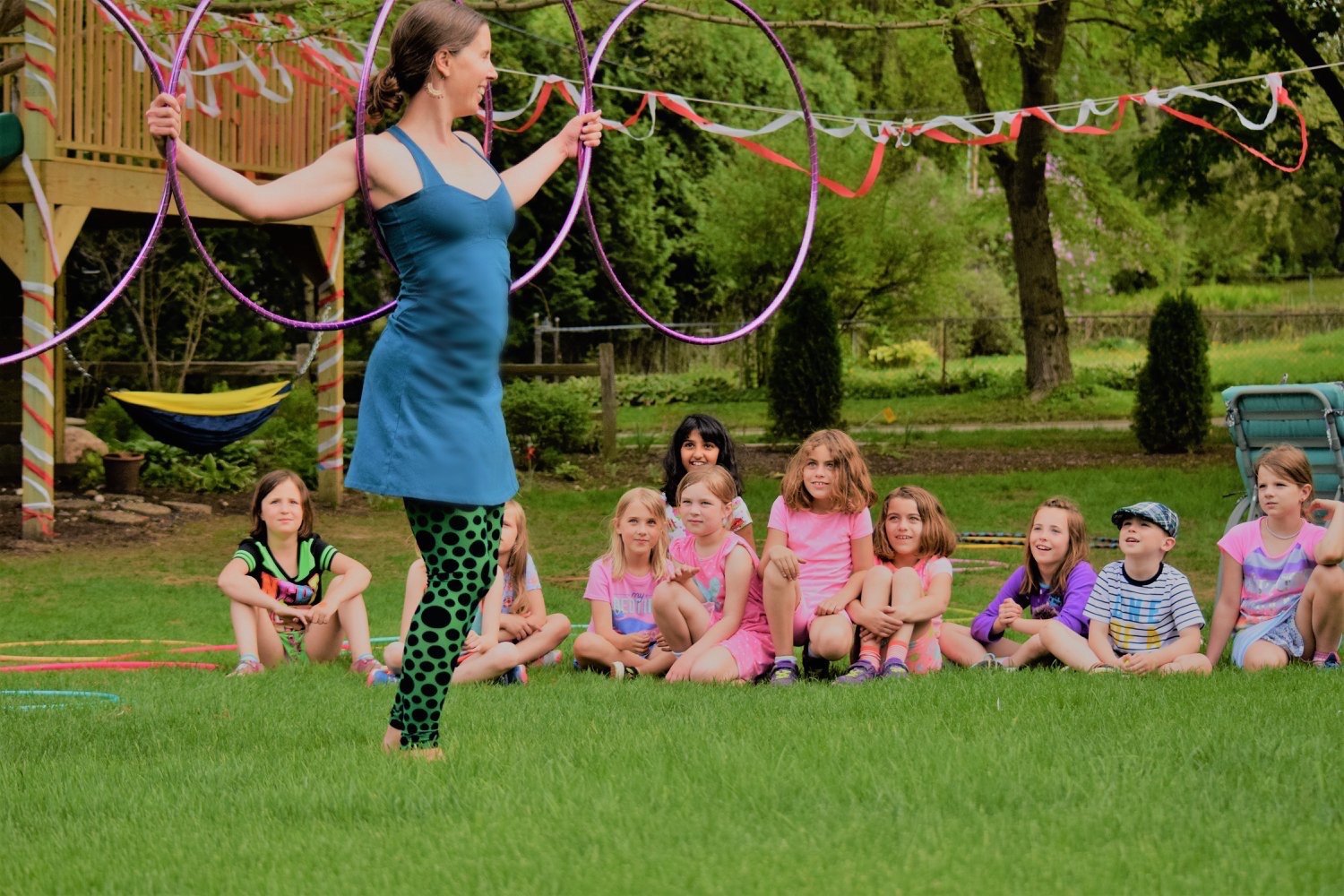 Tuesday, July 26, 10:30 am - 11:15 am
Entering 1st-5th grades
At School House Park
Registration required
Registration beginning July 1-
https://www.wfblibrary.org/our_events/?eid=1256
This instructional program will begin with a performance by Danielle. Then it's time to get hooping! Participants will learn beginner friendly hoop moves through the 10-Trick Game. Danielle will lead hoop based creative movement exploration exercises, partner/group activities, and games.
This will take place at School House Park. In case of rain/bad weather, the event will take place at the gym at Lydell Community Center (5205 N Lydell Ave, Whitefish Bay, WI 53217.)