Rent the Program Room
Do you need a space for a birthday party, baby shower, business meeting, or any other event? Our upstairs Program Room is available to rent. The Program Room has tiered pricing with a discount for Whitefish Bay residents. The room capacity for seated events is 125. The room includes a whiteboard and a projector screen. We do not have a projector or any other A/V materials for public use. The size of the room is 31'6" x 54'4".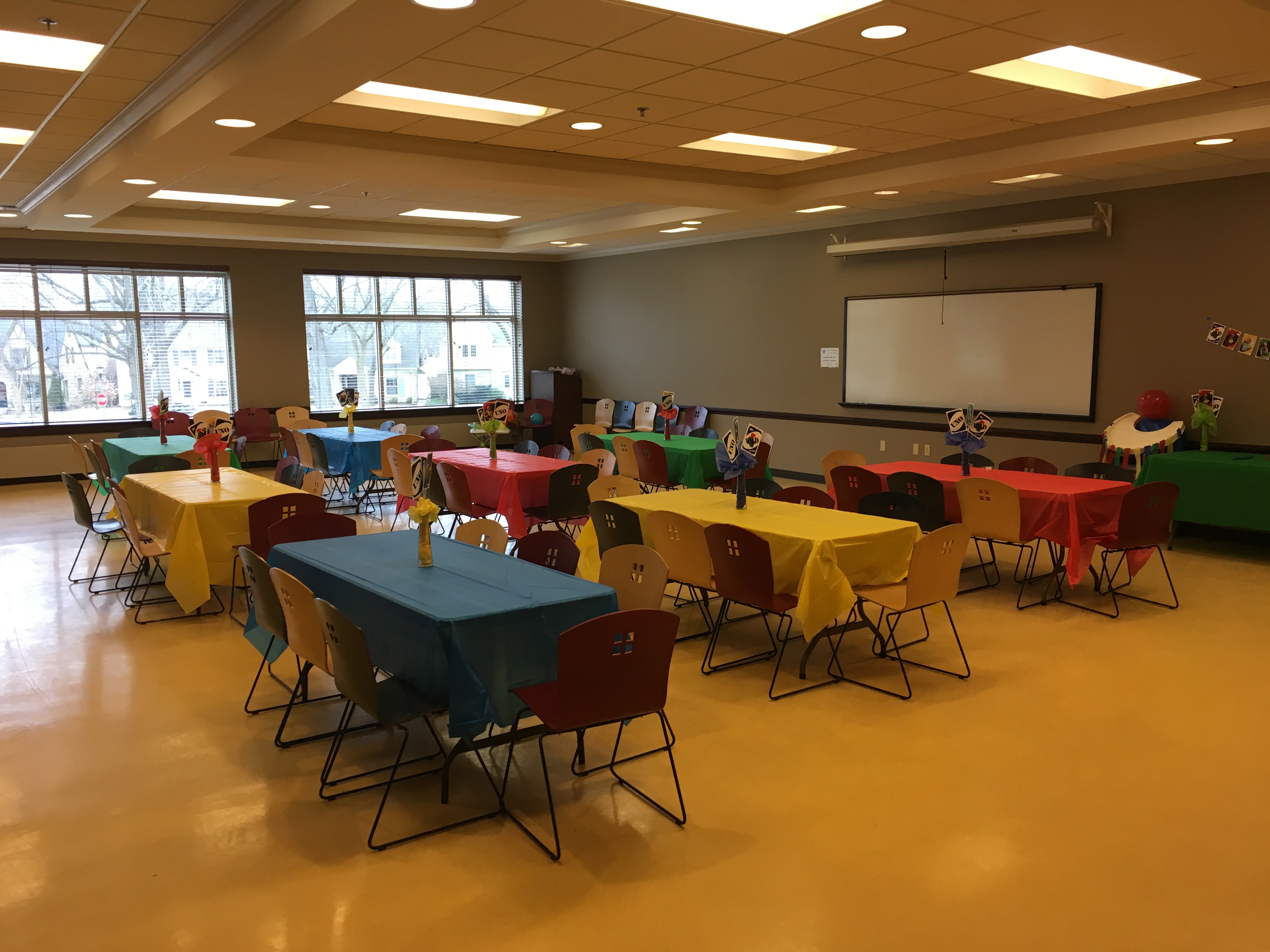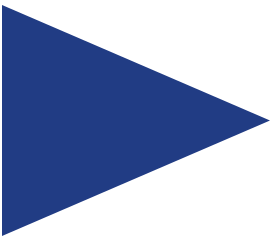 Check the availability of the Program Room.
To rent the Program Room, please bring this filled out application along with payment to the library.
Program Room Use Policy
The Library's Program and Meeting Rooms fall under the control and custody of the Whitefish Bay Public Library Director. Use of the Library's Program Room is subject to the application review and approval of the Whitefish Bay Public Library Director. The Library is in no way affiliated with the events scheduled in or agencies using the Program Room; it simply provides the venue for such events.

Usage Groups and Fees
The primary purpose of these rooms is for Library-related activity. Individuals and organizations requesting use of the Program Room shall be classified as follows:
Class A – Library and Village of Whitefish Bay:
• Library Board and staff
• Friends of the Library Board meetings and sponsored programs
• Village government
Class B – WFB residents and organizations – not for profit activities:
• Nonprofit groups
• Charitable organizations
• Educational institutions
• WFB Residents
Class C – WFB residents or organizations -- for profit activities
Class D – Non-Whitefish Bay organizations
Class E – Art shows

Usage Fees
Class A: No fee
Class B: $30 first 2 hours + $10/additional hour; maximum $50
Class C: $40 first 2 hours + $15/additional hour; maximum $70
Class D: $60 first 2 hours + $15/additional hour; maximum $90
Class E: 25% of proceeds ($100 minimum)
All users must submit fee upon application. All funds shall be paid to the Whitefish Bay Public Library.

Application Process
• Applications may be obtained online or at the Circulation Desk of the Whitefish Bay Public Library.
• Users are responsible for reading and understanding the Program Room Policy and Procedure/Guidelines issued with the application.
• Dates and times of use are allocated on a first-come, first-served basis.
• Usage fee must be paid upon submittal of written application. The fee will be refunded only if cancellation is at least 2 weeks before the scheduled event.
• Phone reservations are not considered confirmed until a written application has been approved.
• Application and other required material must be returned by fax, mail, or in person at least two weeks prior to the scheduled meeting date. Application may be made up to six months in advance.
• The Library Director must approve meeting hours.
• Series of up to six meetings per year are allowable. Requests for series requiring seven or more dates are allowable subject to the approval of the Library Director.
• An officer or representative of the scheduling organization at least 18 years of age must sign the application.
• Users must confirm room reservation 48 hours before event.
• Meetings are publicly noticed on the Library's public board upon request. A copy of the organization's flyer, press release, or other promotional material must be submitted for such notice. Notices may in no way state that the Library is a sponsor or endorser of the event. Notices may only state the Library's Program Room as the location for scheduled events.

Room Use
• The capacity of the Program Room is 100 people and cannot be exceeded.
• No advance deliveries can be accepted for meetings. Materials cannot be stored at the library before or after a meeting.
• When special arrangements are needed during a meeting, or an emergency arises, the person responsible for the meeting should contact the Reference Librarian.
• The Program Room is not available before the library is open to the public.
• Users must abide by the Program Room Procedures & Guidelines (issued during application process).
• Light refreshments may be served. Members of the group are responsible for bringing all serving equipment, supplies, etc., and for food setup and cleanup. Catered dinners are not allowed. See Non-compliance Policy section below regarding excess cleanup, etc.
• Class B, C, D and E users must vacate the building 15 minutes before the library closes.

Use of alcoholic beverages
• The sale, distribution, and consumption of intoxicating liquor on Library premises are prohibited at all times.

Conduct
• The Library Code of Conduct must be observed at all times.
• Use of the room cannot be disruptive of the programs and activities of the Library.
• No unlawful activity is permitted on Library premises.

Cancellations / No-Shows
• The Library must be notified as far in advance as possible of cancellations so as to inform the public of cancellation; and if applicable, the rescheduling of the meeting.
• Usage fees will be refunded only if cancellation is at least 2 weeks before the scheduled event.
• Repeated cancellations or failure to keep appointments for meetings will be cause for denial of future meeting room requests.

Non-compliance Policy
• Non-compliance with meeting room policies and procedure/guidelines will result in loss of meeting room privileges.
• If, following a meeting, additional custodial assistance is needed to clean the facility, or if any part of the Program Room or its contents are damaged and require repair/replacement, groups will be billed. Future meeting room use may be denied at the discretion of the Library Board or its designee.
Program Room users are NOT representative of the Library or its operations.

Reviewed and approved by the Whitefish Bay Public Library Board of Trustees May 12, 2009
Clarification added by Library Director January 7, 2015 re: Friends of the Library Board meetings and sponsored programs