Our Events · Bay Bridge Author Talk- Dr. Sandra E. Jones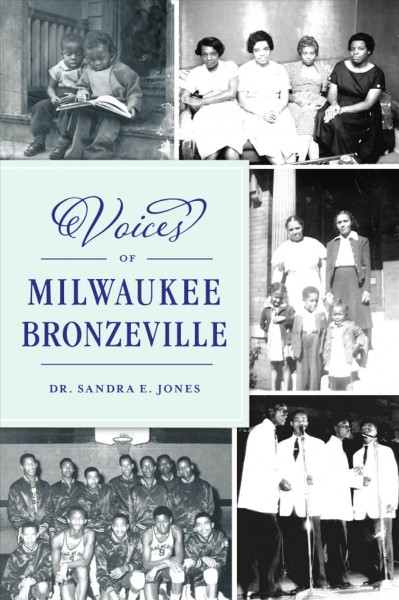 "Some people don't have to imagine what Milwaukee's Bronzeville was like. They have only to remember. .... Above all they recollect a people looking out for the well-being of all within its realm. Gathering interviews with residents of the now-vanished neighborhood, Dr. Sandra E. Jones reimagines Bronzeville not just as a place, but as a spirit engendered by a people determined to mmake a way out of no way."
Milwaukee author and historian Dr. Sandra E. Jones will join us to discuss her new book, Voices of Milwaukee Bronzeville. She will share recollections with some of the featured subjects from the book who will be part of the event panel. Mr. Samual Sims of Five Points Neighborhood Association will share some of his stories as well.
Can't make it in person? Watch this talk on Zoom:
Join Zoom Meeting
https://us02web.zoom.us/j/89050307029?pwd=M1oyaTd2eTYxWWNNUlpQNVNxZk5Ldz09
Meeting ID: 890 5030 7029
Passcode: 198988

Read more about this book at:
https://shepherdexpress.com/culture/books/voices-of-milwaukee-bronzeville-the-history-press-by-dr-sand/
This event is organized by Bay Bridge, with help from Hummingbird and the Milwaukee Neighborhood Association, and hosted by the library.