Our Events · Tea Time Book Club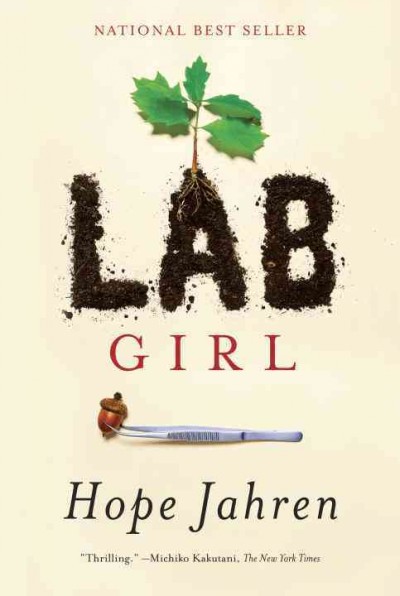 Our Tea Time Book Club meets once a month and is led by Library Director Nyama Reed. This month we're reading Lab Girl by Hope Jahren.
"An illuminating debut memoir of a woman in science; a moving portrait of a longtime friendship; and a stunningly fresh look at plants that will forever change how you see the natural world,"--Amazon.com.
Jahren has built three laboratories in which she's studied trees, flowers, seeds, and soil. She tells about her childhood in rural Minnesota with an uncompromising mother and a father who encouraged hours of play in his classrooms labs; about how she found a sanctuary in science, and the disappointments, triumphs and exhilarating discoveries of scientific work. Yet at the core of this book is the story of a relationship Jahren forged with Bill, who becomes her labpartner and best friend. Their sometimes rogue adventures in science take them over the Atlantic to the ever-light skies of the North Pole and to tropical Hawaii, where she and her lab currently make their home.