Our Events · Virtual Mystery Book Club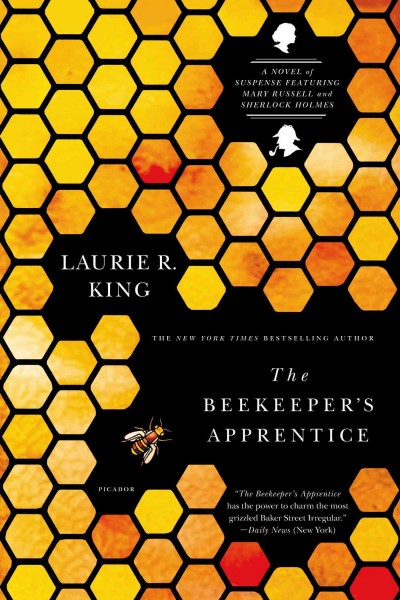 Our Mystery Book Club meets once a month and is led by librarian Sharon Nagel. This month we're reading The beekeeper's apprentice : or on the segregation of the queen by Laurie King.
This meeting will take place virtually on Zoom. Click here to join:

Join Zoom Meeting
https://us02web.zoom.us/j/89090700104?pwd=L0dobVU1M0JpdGNDME5EdzNYSWdlUT09
Meeting ID: 890 9070 0104
Passcode: J8yJp03W
Dial by your location
+1 312 626 6799 US (Chicago)
Meeting ID: 890 9070 0104
Passcode: 57662226
Find your local number: https://us02web.zoom.us/u/kdEIb3aV8w
---
In 1914, a young woman named Mary Russell meets a retired beekeeper on the Sussex Downs. His name is Sherlock Holmes. And although he may have all the Victorian "flaws" listed above, the Great Detective is no fool, and can spot a fellow intellect even in a fifteen-year-old woman. So, at first informally, then consciously, he takes Mary as his apprentice. They work on a few small local cases, then, on a larger and more urgent investigation, which ends successfully. All the time, Mary is developing as a detective in her own right, with the benefit of the knowledge and experience of her mentor and, increasingly, friend. And then the sky opens on them, and they find themselves the targets of a slippery, murderous, and apparently all-knowing adversary. Together they devise a plan to trap their enemy--a plan that may save their lives but may also kill off their relationship.
- From CountyCat