Our Events · Whitefish Bay TALKS: A Pabst Mansion View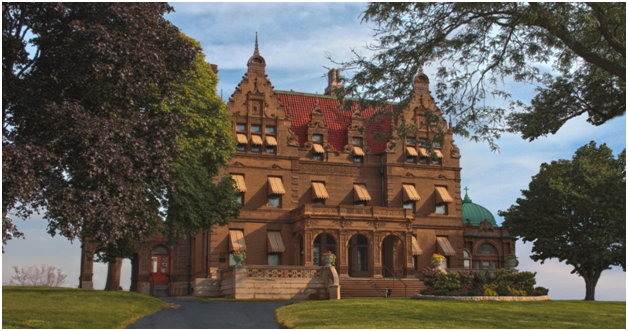 "A Pabst Mansion View"
The Pabst name is well known in Milwaukee and the Pabst Mansion is certainly one of Milwaukee's Victorian jewels. This program presents the world of Captain Frederick Pabst at the turn of the century. It focuses on his family, his beer and, of course, the Pabst Mansion itself. The visual tour includes rarely seen images and information.
This program is in-person at the library.

Bio:
Dave Fehlauer is a former educator and school administrator. His interest in history and historical buildings led him to become involved with the Pabst Mansion as a docent and lecturer. He enjoys sharing the story of this iconic landmark and has presented to conferences, conventions, area libraries, social organizations, and senior living communities.