Our Events · CANCELLED-Whitefish Bay TALKS: Olivia in Five, Seven, Five: Autism In Haiku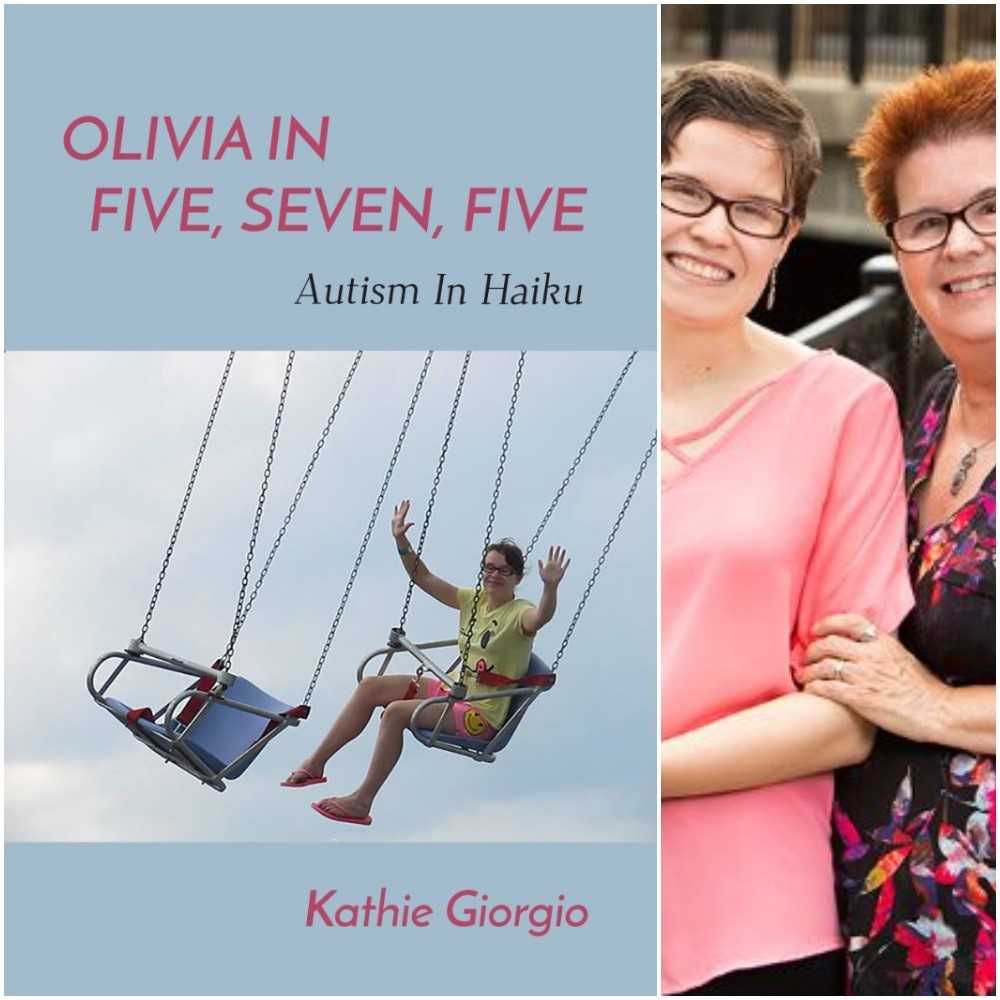 This event has been cancelled and will be rescheduled in the future.
When author Kathie Giorgio's fourth child was born 21 years ago, she thought it would be an easy journey. After all, she was already the mother of three. She thought she had experienced it all. But she hadn't experienced autism. After trying more traditional methods of dealing with autism, Kathie and her husband set it all aside to focus on their daughter, her needs, her requests, and her way of reaching out. Now an adult, Olivia is a Dean's List student in her senior year of college. She embraces her autism as a unique part of herself.
One April, Kathie challenged herself to write a haiku a day about Olivia and about autism to observe both National Poetry Month and Autism Awareness Month. This book is the result of that challenge. The final poem is by Olivia herself.
Join author and poet Kathie Giorgio and her daughter Olivia for an open discussion about autism, it's impact on their relationship, and what it was like working together on this book.
About the presenters:
Kathie Giorgio is the critically acclaimed author of six novels, including The Home For Wayward Clocks, If You Tame Me, and All Told (2022), two story collections, Enlarged Hearts and Oddities & Endings: The Collected Stories Of Kathie Giorgio, a collection of essays and three poetry books. Giorgio's short stories and poems have appeared widely in literary magazines and anthologies. She has been nominated in both fiction and poetry for the Pushcart Prize. Her debut novel The Home For Wayward Clocks won the 2011 Outstanding Achievement Award from the Wisconsin Library Association. Her short story collection Enlarged Hearts earned Giorgio a place on the Milwaukee Journal Sentinel's "Top 21 Wisconsin Authors of the 21st Century" list. Giorgio is the founder/director of AllWriters' Workplace & Workshop.
Olivia Giorgio is a senior at Mount Mary College. She is majoring in art therapy and is gifted violinist, artist, and writer. She is currently working on her first novel.