Our Events · Whitefish Bay TALKS: Mettle & Honor: Wisconsin Stories from the Battlefield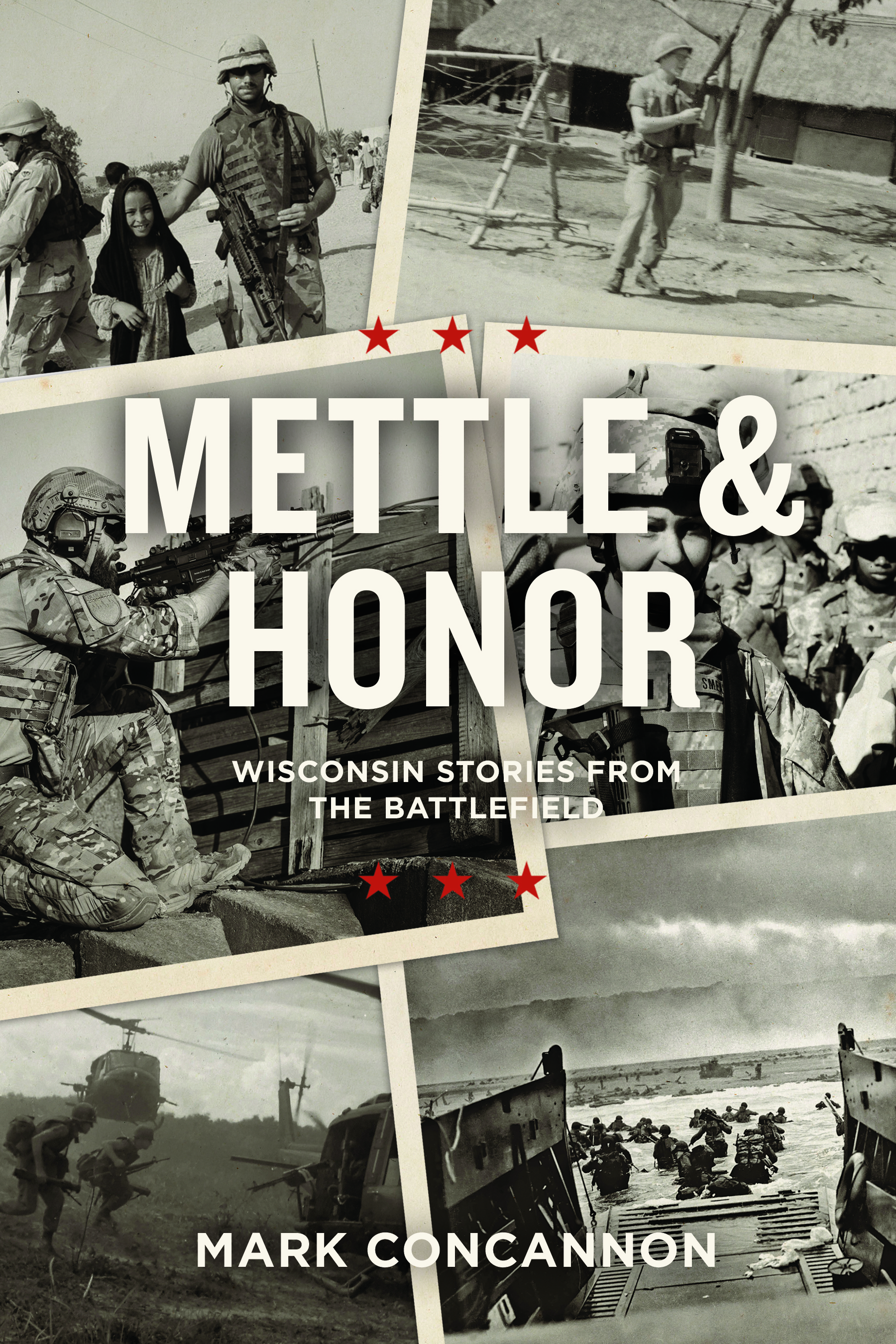 About the book: Traditional history books provide richly-detailed chronicles of America's most important battles but pale in comparison to eyewitness accounts from those who were there; at Normandy, Iwo Jima, Inchon, Khe Sanh, Kabul and Fallujah.
In "Mettle & Honor," Wisconsin veterans, interviewed by Emmy Award-winning journalist Mark Concannon, share their stories from the battlefield, capturing all the emotions of war; a clear sense of duty, the fear of young soldiers in combat, the humor resulting from the occasional absurdities of military life and the unique sense of pride that one can only realize from serving our country.
About the author: Mark Concannon is a four-time Emmy-Award winning writer, producer and reporter. He worked for 23-years at Fox 6 in Milwaukee. While hosting the city's top-rated morning show, Wakeup News, Mark became one of the city's most popular on-air personalities. Mark is currently President and Executive Producer of Concannon Communications where he helps individuals and businesses tell their stories through video.

Mark was born in Philadelphia, graduated from Syracuse University with a TV/Radio degree and was a TV sports anchor in Syracuse, Norfolk, VA, Davenport, IA and Greensboro, NC before moving to Milwaukee in 1987. He has done freelance work as a reporter/anchor for Fox Sports Wisconsin Brewers and Bucks telecasts and as a reporter/producer for Milwaukee Public Television where he has produced "Mettle & Honor," stories of Wisconsin veterans from all wars. Those stories are the basis of the newly-released book of the same title.