Our Events · Abraham Lincoln: A New Birth of Freedom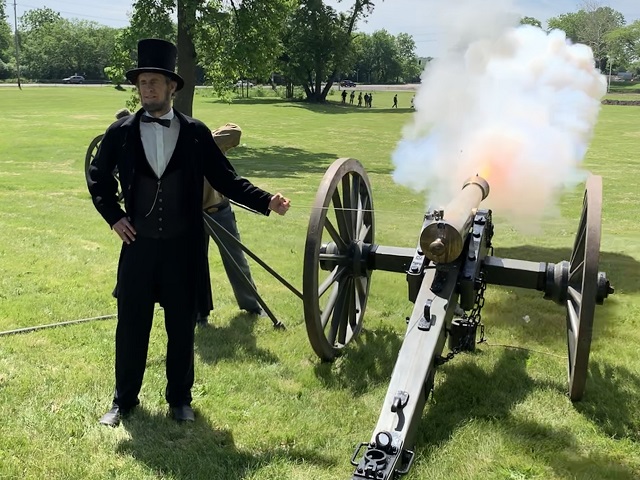 Masks are required at this event.

Actor Kevin Wood portrays Lincoln in his program titled "A New Birth of Freedom." This first-person presentation covers Lincoln's life, from Independence through the Civil War focusing on the turbulent years of 1854-1865. All programs are funded by Friends of the Whitefish Bay Public Library.
Kevin Wood portrays President Abraham Lincoln, one of our nation's most beloved and esteemed historical figures. He has made appearances at the Abraham Lincoln Presidential Museum, the Lincoln Home National Historic Site, the Lincoln Heritage Museum, the Chicago History Museum, and Lincoln's Festival on Route 66, among many other places and events. Kevin J. Wood has appeared as Mr. Lincoln in 31 States!