Our Events · Whitefish Bay TALKS: Mind Games 1 The Science of Perception Deception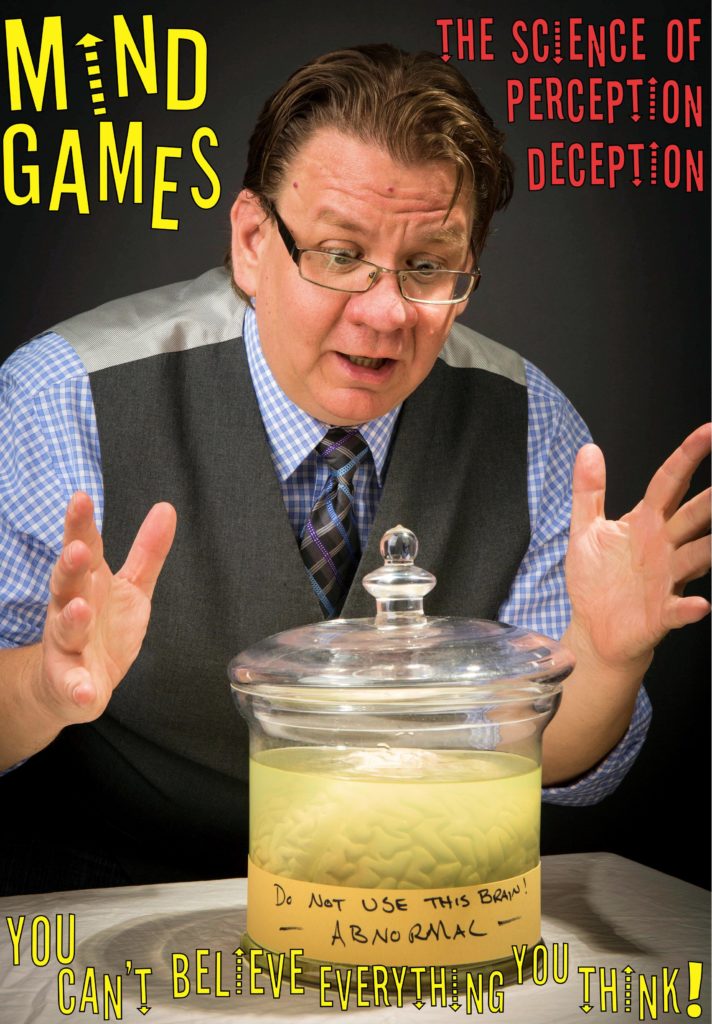 Our brain decides how we perceive everything around us. It finds patterns and solves problems efficiently, except for when it lies to us. In this engaging program, William explores the real science of how our brains trick us into seeing and believing things that don't exist.
In the program, you'll experience how optical illusions work, why people fall for scams, and how we make thousands of choices every day, this includes how we are hard wired to believe fake news, medical scams, etc. William will also give the attendees proven, scientific, actionable techniques to preserve brain health and overcome the logical fallacies we all make.
At the end, you may be left wondering if your brain has a mind of its own.
About the presenter: William Pack got his first job in a magic shop at the age of 11 and he has been perfecting his trade ever since. He is a graduate of the Chavez College of Manual Dexterity and Prestidigitation, an award winning professional magician and storyteller, Victorian séance reenactor, former card cheat, ex-casino surveillance, occasional author, world-renowned magic historian, and magic consultant for the movie Ali, starring Will Smith. Further information on William can be found at: williampack.com.