Our Events · Author Visit: Deb Rosen
Creating Your Path Through Leadership: International Institute for Global Leadership
About the Book:
In these pages, you will be inspired by the 24 testimonials about personal transformation and the discovery of one's purpose, through a chance internet encounter with the International Institute For Global Leadership; aka IIGL (www.global-leadership.com). The authors range from educated young adults who left lucrative employment to serve humanity, to others who were already leaders who sought a spiritual perspective in their work and finally to those who sacrificed through adversity and overwhelming odds to lead others to a better tomorrow. Each chapter is written by a member of IIGL, it's Founder, Director, Graduates and Board Members with the intention to play a part in humanity's transformation into one Global, Humane and Sharing Society.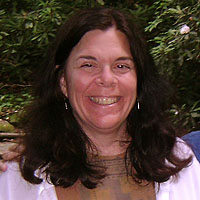 About the author:
In January 2013, Deborah L. Rosen became the IIGL Director. She previously held the positions of Dean of Students in 2011 and Director of Resource Development in 2009-2010. Deborah has worked as a facilitator and educator in corporate, nonprofit and academic environments for over twenty-five years and has had her own educational business for many years. She was the Board President of the International Institute for Global Leadership from 2007-2009. She also led the IIGL Finance committee from 2005-2009 and has been an IIGL mentor since 2002. Deborah holds a Bachelor's and a Master's degree from the University of Wisconsin- Milwaukee in Organizational Communication with a specialty in Educational Training and Curriculum Design.
Personally, I see IIGL as one Global family. It's very inspiring to witness the Institute continuously expand and grow. I feel that by educating others about consciousness, great planetary shifts are created. I have many personal interests such as Traveling, Creative Writing, Painting, Yoga, Holistic Wellness and Dream Interpretation.