Our Events · Thursday Films
Bring a snack to eat and a soda to sip while you enjoy these free movies.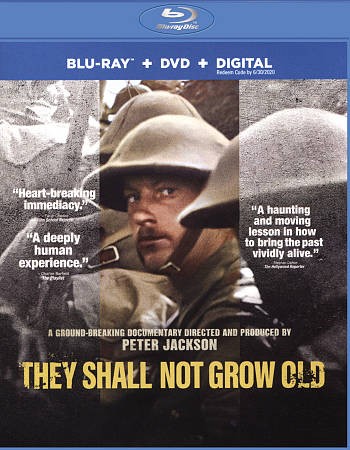 They Shall Not Grow Old (R, 2018, 99 minutes)

Through the lens of auteur Peter Jackson, anything can become magical. Although the First World War took place a century ago, Jackson's determination has brought it back to life once again. With brilliant cinematic techniques, as well as an appreciation for those who fought these unbelievably difficult battles, Jackson brings this forgotten world into bold relief. His extraordinary talent captures the madness and sheer scale of what was to become one of our great modern tragedies as human beings.