Our Events · Author Thomas Galten LCSW CSAC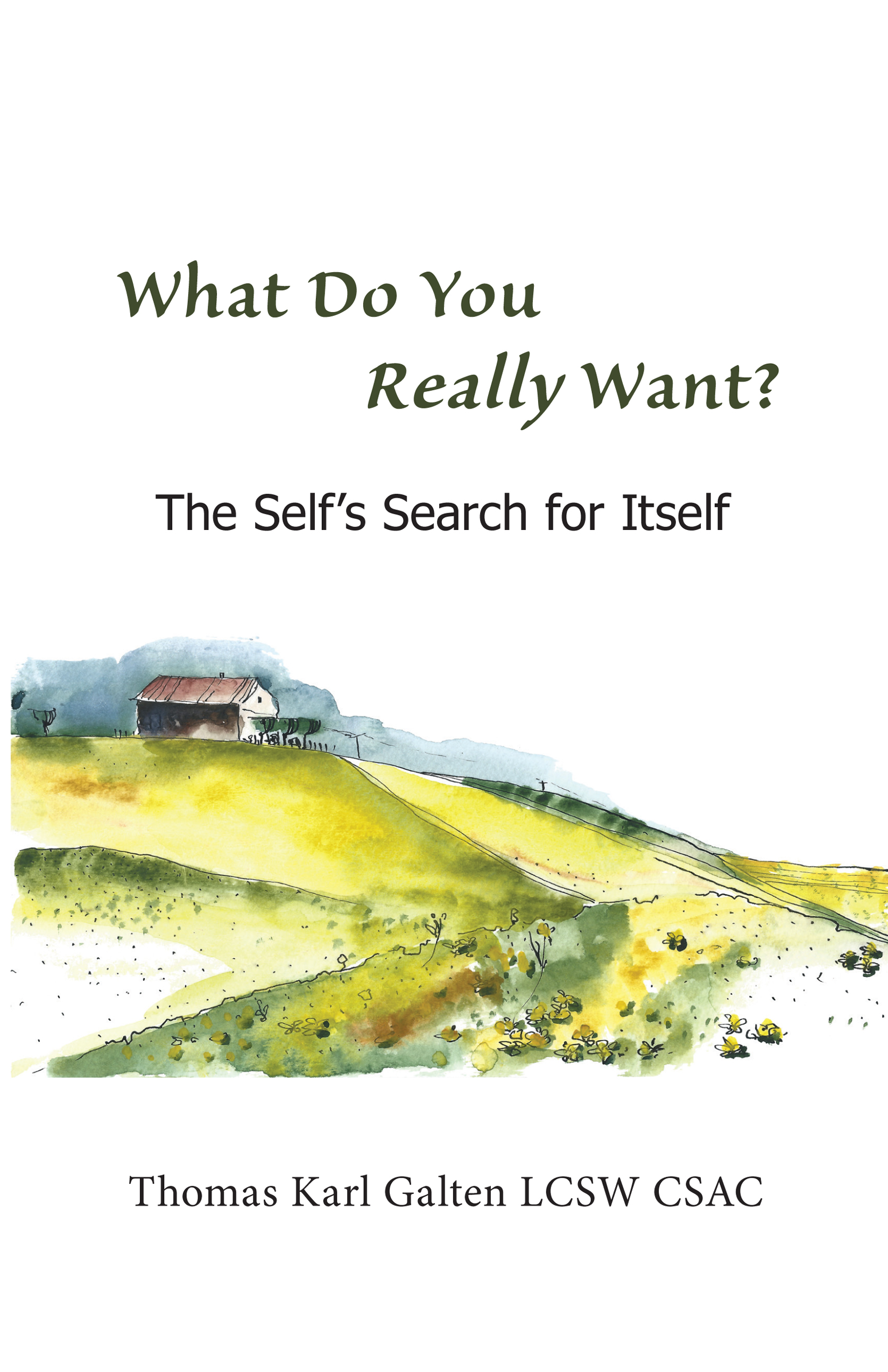 Psychotherapist Tom Galten offers his second book exploring the natural process of spiritual awakening, resulting in liberation of the Self from ego bondage.
Spiritually speaking, the question "What do you want?" seems all too simple. Replying to it might even seem unnecessary given the obviousness of the answer. You would likely reply with: "I want spiritual growth, as do all seekers." Or at least with something like this.
But is this what you really want? What, after all, is spiritual growth? Or liberation? Or realization? Or a seeker? To what do these - or any of the other words we could use and which we hear and read so frequently, especially in spiritual circles - refer? Unless we can "unpack" these terms, they remain but abstractions and our very use of them continues to convince us that we know what we want.
But do we? What do you mean by enlightenment? How will we know we have experienced it and not just become quite adept at using the term? How will our lives be different when enlightenment or liberation has arrived? Or has it arrived already? If so, do I recognize it? Or has it no need to arrive because it has always been present?
Perhaps as a psychotherapist I am somewhat more sensitive to these issues than others might be. After all, serving "on the frontlines" of the counseling profession, every day meeting with clients who present with a wide variety of concerns has inclined me to move quickly from the abstract to the experiential and to pragmatically look for any indications, however small, of the One Self's creative work in the client, the manifestations of which the client herself is often entirely unaware. In this environment, there is, I have long believed, no time for what Carl Jung called "sacrosanct unintelligibility," forays, however intellectually interesting, into speculations on causation or attempts to convince the client of the rightness of my theories on her functioning or levels of emotional distress. No psychobabble will do, either. My role, instead, is to introduce the client to the authority, and to the radical accessibility, of his own experience of awareness and thus, ultimately, to himself.
This book, as is true of my first one, Enlightenment is Not an Ego Project, is not a philosophical argument, a theological treatise or a psychological theory or hypothesis. Nor is it a spiritual "how to" or self-help book in the conventional senses of those labels. It is but a sincere effort to simply point to my and others' experience of liberation and what we have learned as a result of this unimaginable and unforeseeable phenomenon.
About the author: Transformation of consciousness began in Thomas Galten by way of recovery from alcoholism, a compulsive condition which Tom has since come to regard as a bellwether, as are all compulsions, for deep-level inner shifts. Since the arrival of this new dimension of awareness, Tom has studied a wide variety of religions, psychologies and philosophies, research which has strongly influenced his practice of psychotherapy and teaching, professions for which he is formally trained and which he continues to practice. But it is Tom's own inwardly experienced and ongoing renewal, begun in acute suffering and enriched by his exploration of the mysticism which appears in many settings, guises and disciplines, that continues to fascinate and engage him. It also inspires him to pass on to others, through both the written and spoken word, the esoteric knowledge that has been given to him. Thomas Galten lives in Milwaukee with his wife and daughter.