Our Events · Whitefish Bay TALKS: 1947 Milwaukee Blizzard with Matthew J. Prigge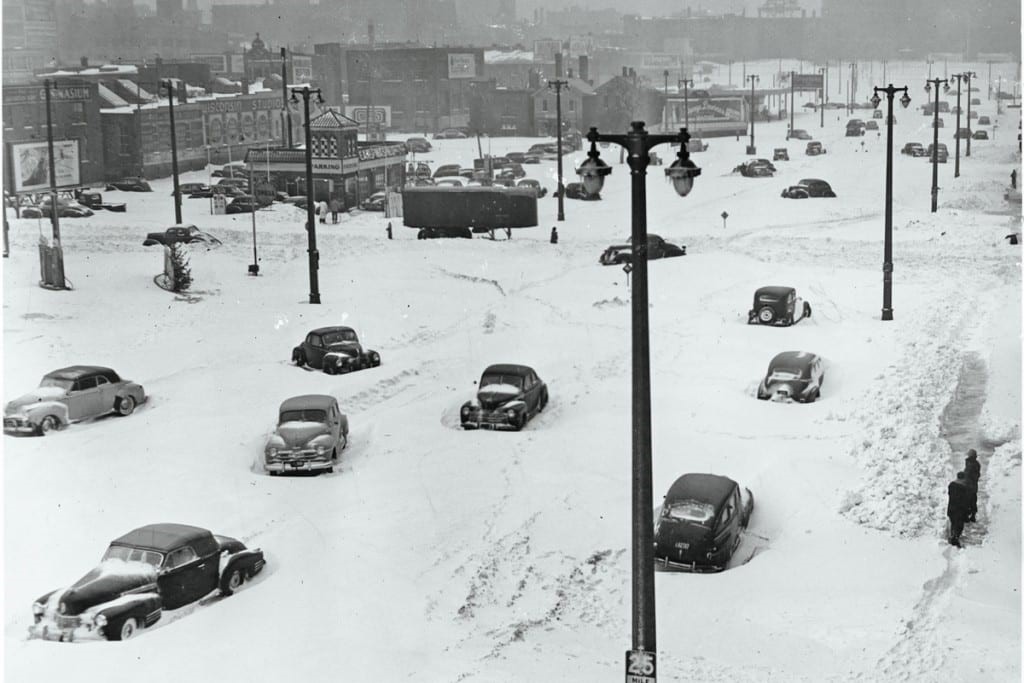 In late January 1947, Milwaukee was hammered with what remains the greatest blizzard in city history. What was forecast as an inch of snow turned into a two-day storm that left 20 inches on Milwaukee, literally freezing the city where it stood. It would be days before Milwaukee could get moving again and the city's street would not be fully cleared for nearly six weeks. Milwaukee historian and author Matthew J. Prigge will tell the story of the Great Blizzard of '47 - explaining how the storm came to so thoroughly shut down the city and how friends, neighbors, and total strangers came together to brave the elements and help each other through the storm.

Image above is of cars stuck in the snow on W. Kilbourn Ave, courtesy of the Milwaukee Public Library.
About the speaker: Matthew Prigge is a historian and author from Milwaukee. He has authored four books, including 2019's Damn the Old Tinderbox: Milwaukee's Palace of the West and the Fire that Defined an Era. He was the host of the WMSE Radio program What Made Milwaukee Famous, which explored the oddities of city history. He is currently working as a freelance author and a reference librarian at the South Milwaukee Public Library.