Blog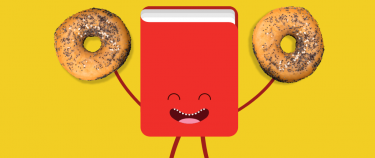 Books and Bagels- Calling All Teens
by Taylor Camara on September 10, 2021
Tags: teens (16), programs (7), Friends of the Whitefish Bay Library (6), food (4)
Books and Bagels – September 16th
Calling all teens! (Grades 6th-12th)
Do you love bagels, books, and chatting with friends? Join us outside at School House Park on Thursday, September 16th at 4PM! Our program "Books and Bagels" is dedicated to teens all over to celebrate the new school year with tasty treats from Bruegger's and a free book to take home.
Help us plan! Share what you're most excited for this year…
The best way to improve and be as inclusive as possible is hearing straight from the source! We'd like to hear from you: what would you like to see at Whitefish Bay Public Library? Are you interested in starting a book club, have ideas for crafts, or more? We'll have time to bounce ideas off each other or drop by and put an idea or two in our teen ideas box.
Want to hear about our other programs we have planned for the fall?
Take and Makes & Outdoor Crafting, oh my! Join us on September 30th to make Apple Stress Balls or pick up a Take and Make: Beaded Mask Chain on October 13th!
Grab a book to read & take it home!
Free books at the library? Always! But this time you get to keep it!
Come look through dozens of newer titles that will be available at Books and Bagels, such as Piecing Me Together by Renee Watson, Miles Morales Spider Man by Jason Reynolds, and Shadowshaper by Daniel Jose Older!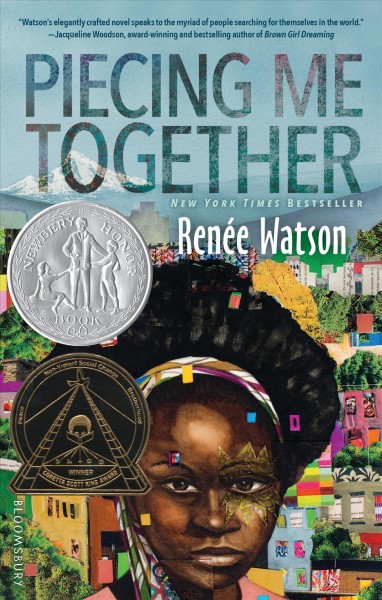 Piecing Me Together by Renee Watson
2018 recipient of the Coretta Scott King Book Award & the Newbury Award
"Jade's narrative voice offers compelling reflections on the complexities of race and gender, class and privilege, and fear and courage, while conveying the conflicted emotions of an ambitious, loyal girl. Teeming with compassion and insight, Watson's story trumpets the power of artistic expression to re-envision and change the world." –starred review, Publishers Weekly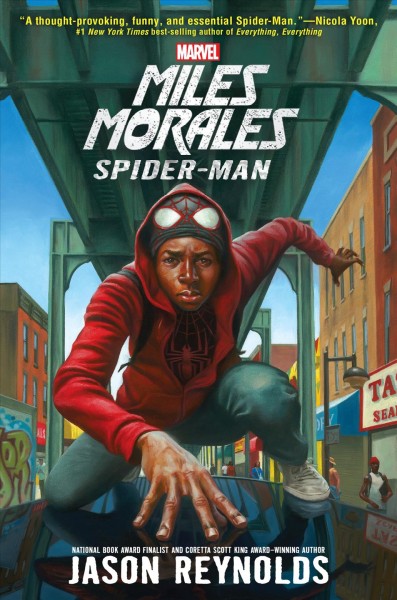 Miles Morales Spider Man by Jason Reynolds
New York Times Best Seller
"Move over Peter Parker, a new Spidey's in town! Spider-Man is forced to confront girls, evil, and identity crises, all while trying to survive junior year. In his latest work, Reynolds (Ghost, 2016, etc.)—a Kirkus Prize and Coretta Scott King Award winner—crafts an enjoyable piece of superhero fiction that completely transcends its genre. The result is an engrossing novel for teens boasting familiar and timely themes that add flavor and complexity to the Spider-Man mythos." – Kirkus Reviews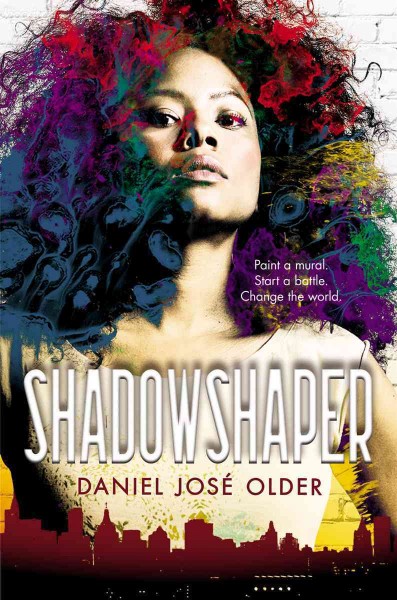 Shadowshaper by Daniel José Older
NPR Best Book of the Year, A New York Times Notable Seller, Top Ten ALA Quick Pick for Reluctant Young Adult Readers
When the murals painted on the walls of her Brooklyn neighborhood start to change and fade in front of her, Sierra Santiago realizes that something strange is going on--then she discovers her Puerto Rican family are shadowshapers and finds herself in a battle with an evil anthropologist for the lives of her family and friends. (Publisher Summary)
"Warm, strong, vernacular, dynamic—a must." – Kirkus Reviews
All of the above are available first-come, first serve at our Books and Bagels event!
See you then!
Big thanks to the Friends of the Whitefish Bay Public Library for sponsoring this event.

---
Back to blogs