Blog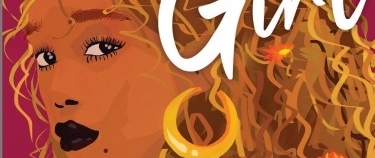 Book Rec- Honey Girl
by Kayla Livingston on April 1, 2021
Tags: Adult (83), fiction (46), literary fiction (6)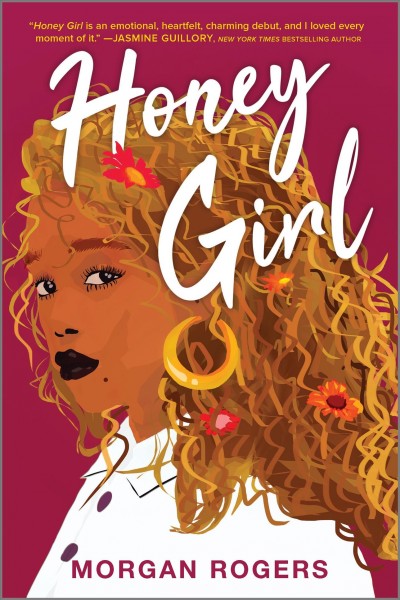 "We are all lonely creatures in our own way."
Morgan Rogers novel Honey Girl is the perfect read for anyone that is between the ages of 28-31 or remembers that age. The main character, Grace Porter, is a recent PhD graduate in Astronomy and is having a bit of a life crisis. After years of having a plan and structure Grace is suddenly taken out of that element and thrust into a job field that isn't ready to accept a black, lesbian woman. While on a girls trip to Vegas to celebrate her recent graduation Grace meets and drunkenly marries Yuki Yamamoto, a waitress and night talk show host from New York.
Rogers gives us an intimate insight into Grace's relationships with her friends and family. From her strict ex-military father, absent mother, and her chosen family, there are so many strong and beautiful relationships. There are, of course, issues within some of those relationships but Grace must learn to navigate those as well. The characters are diverse and well written but don't distract you from the main character.
The novel explores Grace's summer, how she handles meeting her new wife in New York, missing her friends, and finding her place in the world. It's relatable to anyone that struggled/ is struggling in their early adult life and towards the end gives us hope that things will get better. She leaves New York to visit her mother in Florida and there she works on becoming the person she wants to be instead of the person her father wants her to be. Despite the strains she puts on her relationships she finds that everyone is waiting for her and is there for her when she needs them.
This novel is a light read that handles complex topics but won't leave you sobbing at the end. This story is about all types of love, familial, friendly, and romantic but it is not a romance novel. Rogers shows us how wonderful community and chosen families can be when we're struggling to find our place in the world. I highly recommend this book to anyone that's a dreamer and a romantic as both Grace and Yuki are. The writing is lyrical and elegant and the characters are so strongly written that each of them could easily have their own novel. Grace's journey and her romance with Yuki will be a story that sticks with you for the rest of your life.
---
Back to blogs