Blog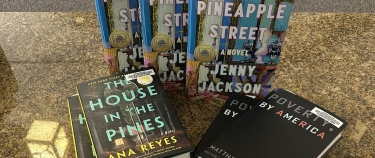 Lucky Day Collection
by Sharon Nagel on May 1, 2023
Tags: nonfiction (41), book club (13), family (9), thriller (1), lucky day (1)
If you are a patron of the Whitefish Bay Public Library, you are probably familiar with our HOT READS. These are new, in-demand titles that cannot be put on hold and check out for 14 days. This year, Friends of the Whitefish Bay Public Library have generously offered to buy these books for the library. This will mean that we will be able to purchase more of the popular titles that our patrons are interested in. We are also changing the name from HOT READS to LUCKY DAY. They will be located in the same place, in the bookcase near the adult reference desk where the new books are.
Here are some of the new Lucky Day titles: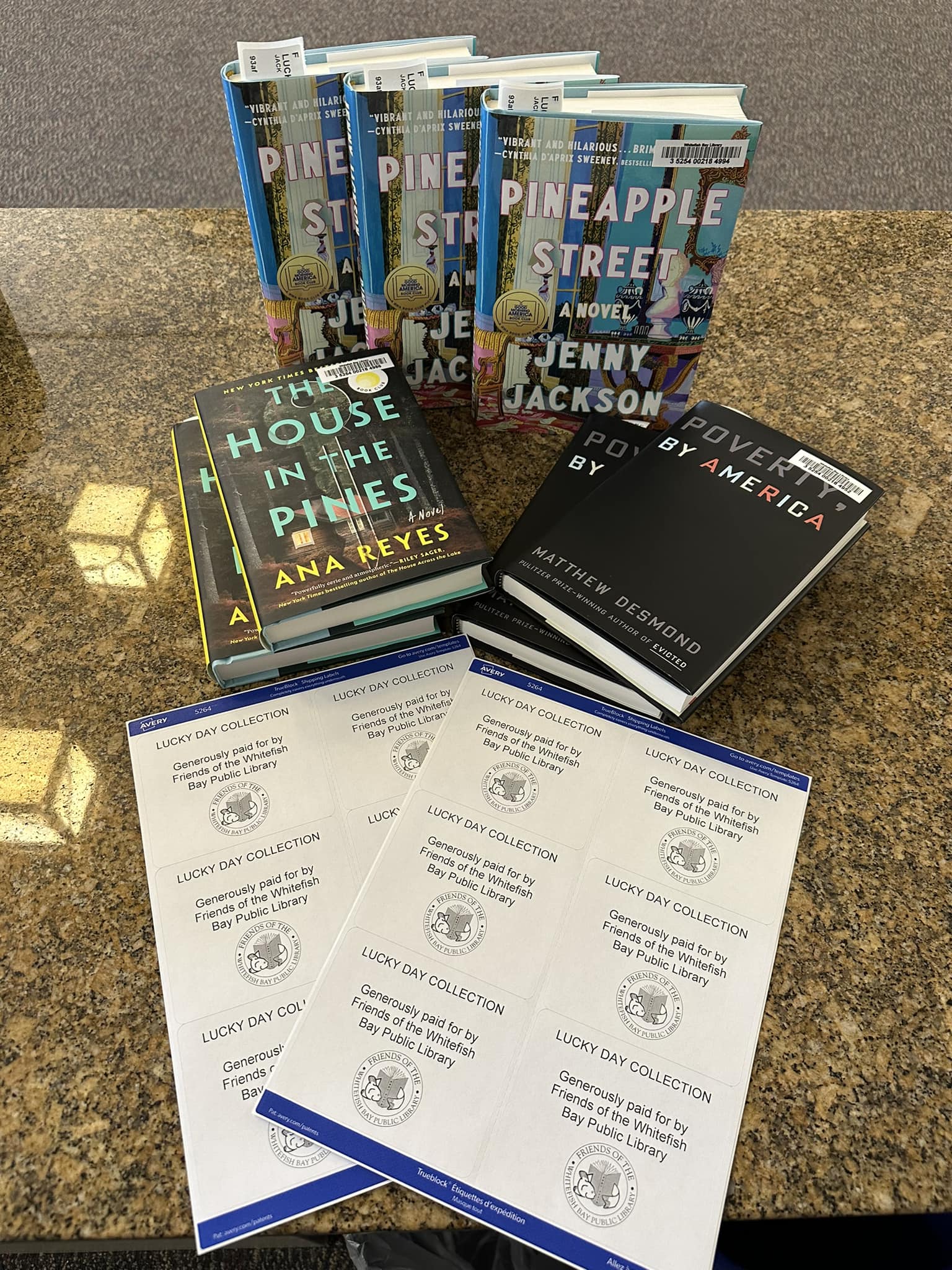 Pineapple Street by Jenny Jackson – This is a fun, smart novel about a very wealthy family in Brooklyn Heights.
The House in the Pines by Ana Reyes – A young woman sets out to solve the mysterious death of her best friend in high school, many years after it happened. This book is the first pick of 2023 for Reese Witherspoon's Book Club.
Poverty, By America by Matthew Desmond – The author of Evicted reimagines the debate on poverty making the argument that it persists in America because the rest of us benefit from it.
If you don't usually look at the books in the Lucky Day display, consider checking them out. Especially if you are discouraged by the long hold lists for popular titles like Demon Copperhead by Barbara Kingsolver and Lessons in Chemistry by Bonnie Garmus. We will be adding additional copies of the most requested titles, so your chances of getting one of these books will be improved. It may be your LUCKY DAY.
---
Back to blogs