Blog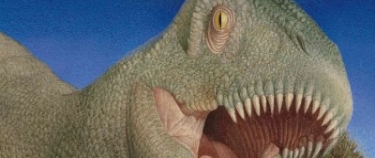 No Child is Too Young for Books
on February 16, 2017
Tags: kids (48)
This post was written by Blake H., Youth Services Intern.

Our Youth Services team keeps busy with story-times in the library, but nothing substitutes for reading at home, regardless of your child's age. Research (e.g. the2012 Compendium on Early Literature by Scholastic) shows that book-reading provides a special context in order to cultivate language development, beginning at infancy. Books are special because they contain stories and facts outside of the here-and-now. Moreover, people tend to use especially complex language when they are discussing a book-- even a picture book. So hit the books with your kid! Go for quantity and quality!
Reading with Children: Go for Quantity!
Young children learn by repetition. Stop by the Youth Services desk to get enrolled in our 1000 Books Before Kindergarten program. Track your progress and get a free book when you've read a literal kilo. It's okay to repeat books. And if nourishing your child's literacy isn't enough, you also get a free cotton tote bag when you sign up!
Reading with Children: Go for Quality!
A quality reading session is really a two-sided conversation with your child. To produce back-and-forth talk, try following a strategy developed by educational researchers at University of Nebraska:The CAR Strategy. First, comment on something you see in a book. Then pause and wait for the child's reaction. Next ask questions. Last, respond to what your child says by adding a little more and waiting. The National Head Start Association encourages readers to "Strive for Five," meaning five interactions on each page (reader-child-reader-child-reader).
Let me give you one more insider tip: nonfiction picture books provoke particularly rich discussions. I recommend The Greatest Dinosaur Ever by Brenda Guiberson. This book is a series of two-page spreads, each featuring a dinosaur claiming to be the greatest ever, based on its physical characteristics. Taken together, the unusual words, the otherworldly creatures, and the intricately detailed illustration provide abundant opportunities for back-and-forth conversation. Plus, who doesn't like dinosaurs?
---
Back to blogs