Blog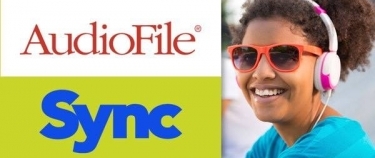 SYNC Audio Returns
by Allison Fantetti on May 9, 2018
Tags: fiction (45), teens (16), audiobook (7)
Teens and fans of young adult works will be happy to hear that SYNC is back. SYNC is an audiobook literacy program offering two free young adult audio books per week this spring and summer. For the ninth year SYNC is offering pairs high interest titles based on a weekly theme. This year the program runs from April 26 until July 25. Sign up for email or text alerts and be first to know when new titles are available to download at www.audiobooksync.com. Below are just two weeks' worth of titles (all book descriptions provided by CountyCat).
Titles offered May 17-23
Saving Montgomery Sole by Mariko Tamaki.
An outcast teen girl explores the mysteries of friendship, family, faith, and phenomena, including the greatest mystery of all—herself.

Being Jazz by Jazz Jennings
Teen activist and trailblazer Jazz Jennings--named one of "The 25 most influential teens" of the year by Time--shares her very public transgender journey, as she inspires people to accept the differences in others while they embrace their own truths.
Titles offered May 31-June 6
Love at First Sight by Josh Sundquist
Sixteen-year-old blind teen Will Porter undergoes an experimental surgery that enables him to see for the first time, all while navigating a new school, new friends, and a crush.
Extraordinary Means by Robyn Schneider
Up until his diagnosis, Lane lived a fairly predictable life. Now he is at a tuberculosis sanatorium called Latham House, where he discovers an insular world with paradoxical rules, med sensors, and an eccentric yet utterly compelling confidante named Sadie-- and life as Lane knows it will never be the same. As Lane and Sadie fall in love-- and as their groups begins to fall sicker-- their world threatens to come crashing down.
---
Back to blogs