Blog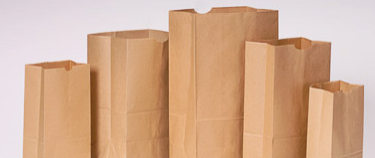 Brown Paper Bag Crafts
Posted to: category by Sam Spottek on February 2, 2021

It's a new year and our Take and Makes are back in full swing! Over in Youth Services, we have been busy preparing and packing one hundred craft bags for our community to come by and pick up each week— that is a lot of paper bags! It got us thinking… we're handing out so many paper bags that will just be recycled, but what could we do to encourage people to reuse those bags for something else? We put our heads together and came up with this list of fun ways you can turn your paper bags into something else!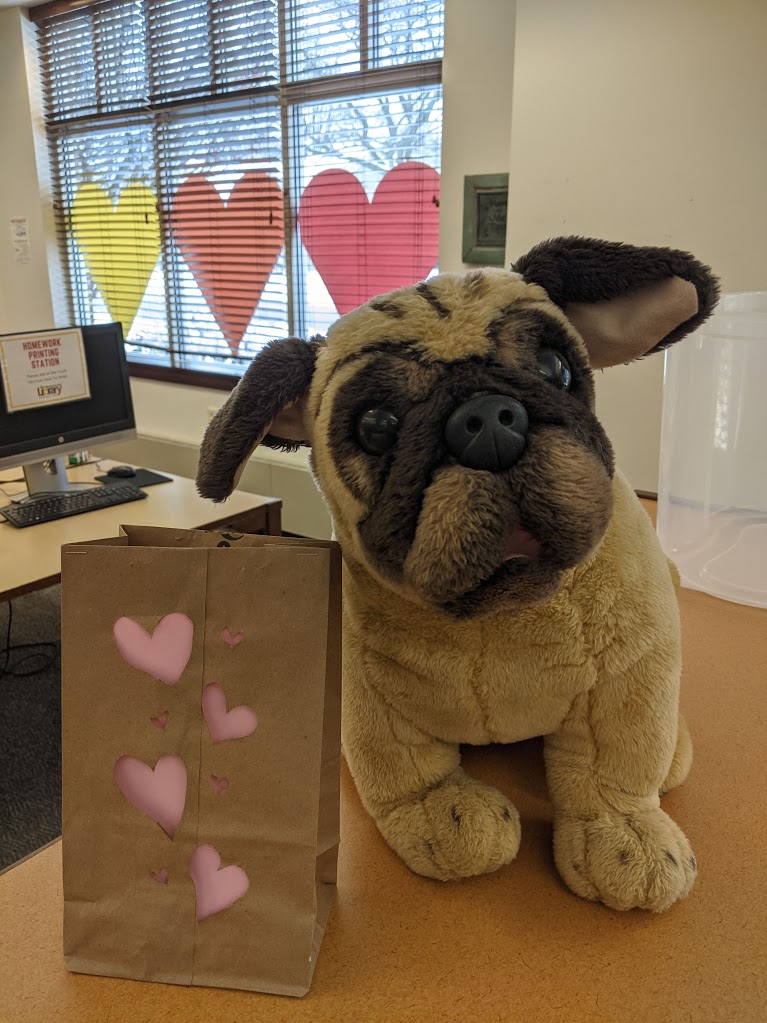 Make a fun puppet!
One of the most common projects we use paper bags for is to make puppets. The possibilities are endless when it comes to designing your own puppets, so let the creative juices flow! Use paint, markers, crayons, googly eyes, stickers, anything you can find to create a puppet, and then put on a puppet show!
Turn it into an envelope and mail a letter to someone!
With Valentine's Day right around the corner, we thought it would be fun to try making envelopes to send valentines to our friends and family! Here is a link to the instructions on how to make your own envelopes. In the instructions, she uses a piece of old newspaper, but you can cut open your brown paper bag to measure out a square piece of paper for your envelope!
Create origami bookmarks!
These origami bookmarks are so simple to make, and are so handy to have around for when you start a new book! The bookmark just slips onto the corner of your page— I turned mine into a heart, but you can color yours and even glue googly eyes onto it to make it whatever you like! Here are instructions on how to make your own origami bookmarks.
Write in your very own paper bag book!
If you save up four paper bags, you can turn them into a book of your own! This is a really fun project and it is so cool to be able to write and illustrate your own book. And if you don't want it to be a book, you could use it as a journal or even a scrapbook! According to the instructions I found, you'll need white paper and some kind of yarn or ribbon in order to complete your very own book. Click here.
Design paper luminaries!
Draw a design to cut out on the front of your paper bag and then carefully cut out the shapes to make these fun luminaries! In the instructions I've linked, they use a second paper bag that is white, but for mine I just used a pink colored piece of paper. You'll need to add a battery-operated tea light to the inside of your luminary to see it light up at night! Click here for instructions on how to make your own paper bag luminaries.
Construct a special paper bag house!
Use your brown paper bags to practice your architecture skills and design a house. If you want to keep going, make more houses and then build a paper bag house village! You can make your house any way you please: draw on the bag, cut out windows and a door, use extra paper to glue on windows or a roof, the possibilities are endless! The link I'm including requires you to cut open your bag, but there isn't one correct way to build your paper bag houses! Get creative and play your way. Here is the link to a PBS instructional video.
Fly a paper bag kite!
Another idea is to turn your boring old paper bag into an exciting kite! You'll need a popsicle stick, or a pencil would work fine too, and either yarn or strong twine/string. Decorate your kite however you'd like, and then bundle up to head outside and fly your kite! Click here for instructions on how to make a paper bag kite:
Fashion your paper bag into a paper costume!
When it comes to paper bag fashion, there is no shortage of possibilities. Make a mask, design a crown, build armor, create a bracelet― it's all up to you! Here are a couple of ideas of what you could make, but don't let us limit your creativity!
---
Back to blogs