Blog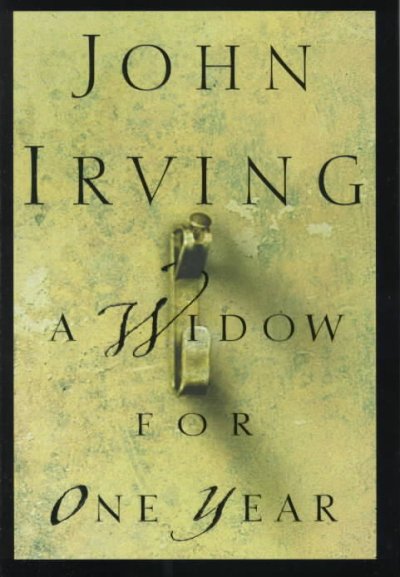 Book Club Title Swap
by Scott Lenski on May 4, 2017
Tags: Adult (78), book club (11)
Are you in a book club? Does your book club want to read the newest titles on the best seller list? There can be long waits at the library for the hottest reads, which doesn't work when you only have a month or so to read a book. Need some other ideas? Here are some suggestions that will still have that book club appeal but don't come with that long waiting list.

Your book club wants to read: Girl on the Train by Paula Hawkins
Try instead: Before I Go to Sleep by S.J. Watson
Both of these novels have main characters who have difficulties remembering. In Sleep, an amnesiac is trying to piece together her past. She keeps a diary, but finds there are big inconsistencies in the stories that her husband and doctor tell her. Here's a quote from the book, "As I sleep, my mind will erase everything I did today. I will wake up tomorrow as I did this morning. Thinking I'm still a child. Thinking I have a whole lifetime of choice ahead of me. . . ." Are you intrigued?

Your book club wants to read: All the Light We Cannot See by Anthony Doerr
Try instead: Life After Life by Kate Atkinson
The common thread between these two novels are WWII, with a focus not on soldiers but on regular citizens trying to survive the war. In Life After Life, Atkinson does something very unique with the main character, Ursla Todd. Ursla gets to live again and again until she fixes her mistakes and gets things right. There are some moving passages about the war, but it's also funny and wholly original. I highly recommend it. Request it!

Your book club wants to read: The Boys in the Boat by Daniel James Brown
Try instead: Seabiscuit by Laura Hillenbrand
Both of these true stories follow unlikely winners in their quest for the top prize. Although it's nonfiction, Seabiscuit reads like a novel and is written by Hillenbrand, who you may know from reading the WWII story of Louis Zamperini in Unbroken. Through the telling of Seasbiscuit's story, we meet some extraordinary people along the way who helped the horse have an amazing successful career.

Your book club wants to read: A Spool of Blue Thread by Anne Tyler
Try instead: A Widow for One Year by John Irving
Here are two of the great contemporary American writers whose novels follow a number of generations in one family. Irving's story follows a family of writers, with Ruth at its center. We first meet Ruth as a child in 1958. We meet up with Ruth later in life as she becomes a widow and a mother. There are many topics to talk about in this story, and some of these passages have stuck with me many years after reading.

Your book club wants to read: Still Alice by Lisa Genova
Try instead: Story of Forgetting by Stefan Merrill Block
Alzheimer's is a devastating disease, and both of these works of fiction try and find some understanding in it. Story of Forgetting weaves together three narratives. Seth Waller is trying to deal with his mother's early-onset Alzheimer's. Seth goes out into the world to find his mother's lost relatives so that he can have a better understanding of her genetic history. His path crosses with that of Abel Haggard, an elderly hunchback in the living in the outskirts of the Dallas suburbs. This story of loss combines elements of history, science, and imaginative storytelling.
---
Back to blogs