Blog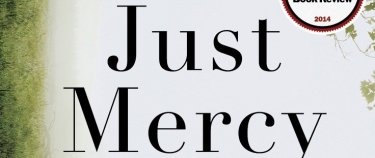 Engaging Nonfiction
on August 31, 2017
Tags: Adult (87), nonfiction (41)
This post was written by Karl S., Adult Services Librarian.
Currently, I've been reading a lot of nonfiction, and my reading list has included some of the current (New York Times) bestselling titles. This list includes a variety of genres-from science to social justice to biography. Here are a few of my favorite titles:
"Just Mercy", by Bryan Stevenson
Call Number: 345.01 S847

This book was one of the most moving that I have read in a long time. It contains a riveting account of prisoners on death row and juvenile offenders who were either inadequately represented in trial, or faced dishonest or immoral prosecution tactics. In doing so, it makes a strong argument that there is an inherent bias towards and unfair treatment of African Americans in our criminal justice system. Stevenson's story of how he came to be a young attorney fighting for these prisoners on death row is fascinating and reads like a great thriller.
"Hillbilly Elegy," by J. D. Vance
Call Number: 920 V222

While the selling point for this book was supposedly that the struggles of the poor working class whites in Appalachia revealed some truths about the last presidential election, I had a slightly different view of it. I found it was most compelling when it described Vance's personal relationships with his grandmother and mother as he grows up dirt poor in southern Ohio. The book does a good job describing some of the socioeconomic forces that play into keeping some of these poor whites in a cycle of poverty. It is less compelling as work of social analysis and does not make many suggestions as to how people can break the cycle. Still, in my mind, it deserves attention simply because there are very few books on this subject.
"On Tyranny," by Timothy Snyder
Call Number: 321.6 S675

This short book is a compendium of lessons we should have learned but may have forgotten from the last century. He discusses how our citizenry has willingly allowed themselves to be surveilled, made public every detail of their lives through social media. In general he explains how America has never been more vulnerable to the forces of fascism than it is now.
"Astrophysics for people in a hurry" by Neil deGrasse Tyson
Call Number: 523.1 T994

"The cosmic perspective comes from the frontiers of science, yet it is not solely the provenance of the scientist," writes Tyson in this short book, and it may as well be his thesis. He dedicates himself to the task of making complex subjects understandable to everyday people by using common language free from jargon. He also makes a compelling case for why the average person should care about astrophysics.
"Outliers: The Story of Success" by Malcolm Gladwell
Call Number: 302 G543O

This book has been on the nonfiction bestseller list for a very long time. Gladwell examines people who have risen to the top of their fields and argues that a combination of working hard for many hours at a young age as well as having fortunate timing can lead to success in one's field. He uses the example of the Beatles, who spent thousands of hours rehearsing and playing in clubs before they "hit it big."
---
Back to blogs