Blog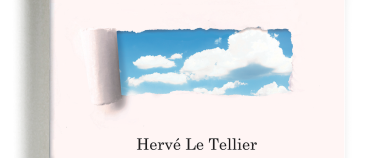 Librarians Pick Their Favorites Read in 2022
on January 3, 2023
Tags: Adult (87), fiction (49), nonfiction (41), favorites (3)
Here is a list of our favorite books read this year.

Scott, Head of Adult Services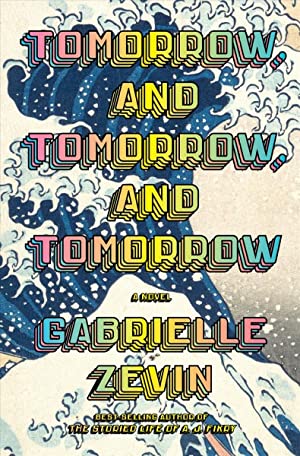 Tomorrow and Tomorrow and Tomorrow by Gabrielle Zevin
I am a big fan of Zevin's earlier novel The Storied Life of AJ Fickery. Tomorrow and Tomorrow and Tomorrow is an ode to friendship and video games. Sam and Sadie meet as children at a hospital, where they spend hours upon hours playing classic video games. A major rift happens and the friends don't speak again until Sam is a student at Harvard. Sam is once again smitten with Sadie and their friendship blossoms as they build a video game together. I myself am not a huge game but I enjoyed all the call outs to classics like Super Mario and Donkey Kong.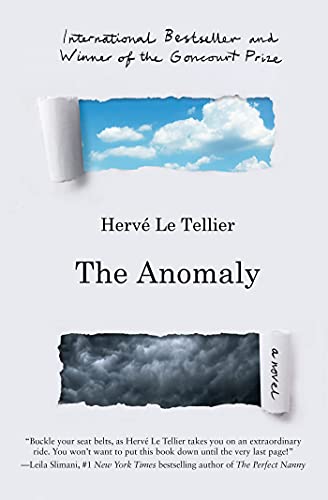 The Anomaly by Hervé Le Tellier
Originally published in French, this mind-bending novel follows a group of passengers on a flight from Paris to New York. The passengers include a gay rapper from Nigeria, a hitman living in New York, an unsuccessful French novelist, a seven-year-old American girl whose father is in the military, and more. As the story continues The Anomaly is revealed. This novel reminded me of The Matrix movies and it kept me thinking about it for days after I put it down.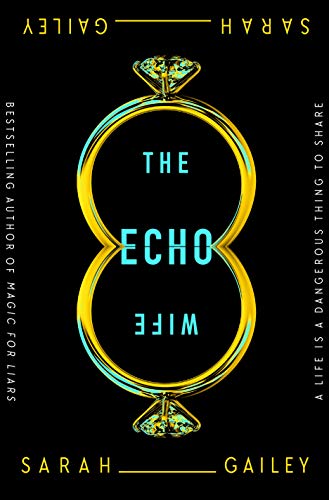 The Echo Wife by Sarah Gailey
Evelyn Caldwell is a prize winning geneticist who uses human clones for scientific research. At the start of the novel we find that Evelyn has recently separated from her husband, who has stolen her work and is having an affair. I don't want to give to much away as the surprises keep coming in this sci-fi novel which had remnants of Gone Girl.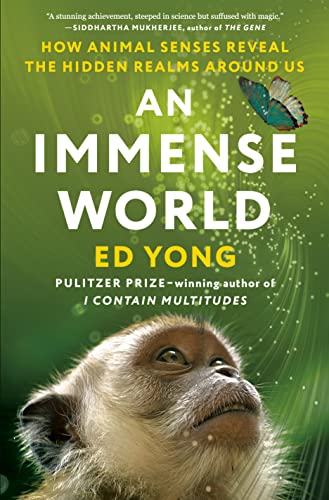 An Immense World: How Animals Senses Reveal the Hidden Realms Around Us by Ed Yong
My love of animals and pop science books collide in this fascinating nonfiction work by Yong. Yong explores an animals umwelt, which means the way in which the world is perceived by a particular animal. He explores senses that animals share with humans, but also explores senses we don't have like sonar, chemical trails, vibrations. Each chapter had me more wowed and I found it so exciting to learn about our world and all the new discoveries being found all the time.

---
Valerie, Youth Services Librarian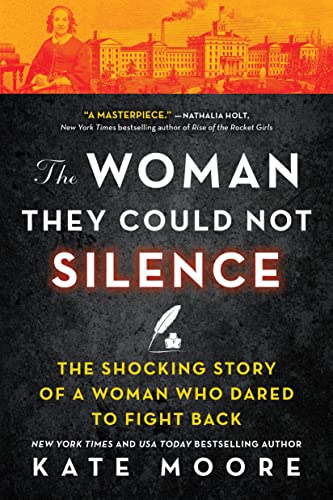 The Woman They Could Not Silence (2021) by Kate Moore (303.484092 M8211)
After having read and loved Moore's book The Radium Girls, I had to delve in to her newest book! I love history and reading about resilient women. This is the story of Elizabeth Packard, a mother of six, who in 1860 was wrongly admitted by her husband to the Illinois State Hospital, an insane asylum, under the care of Dr. Andrew McFarland. Elizabeth's story is a furiously fast read and will make you…furious! The reason for Elizabeth's admittance to the hospital for insanity is simply that she was intelligent and shared her opinions and thoughts with her husband and church members so Theophilus, the husband, plotted and schemed to have her committed and Dr. McFarland aided in the scheme. The infuriating thing is that Elizabeth was not the only one in the hospital admitted for that same reason. This is a thoroughly researched story of one woman's long journey to advocate for herself and other women in a time when the odds were stacked against them.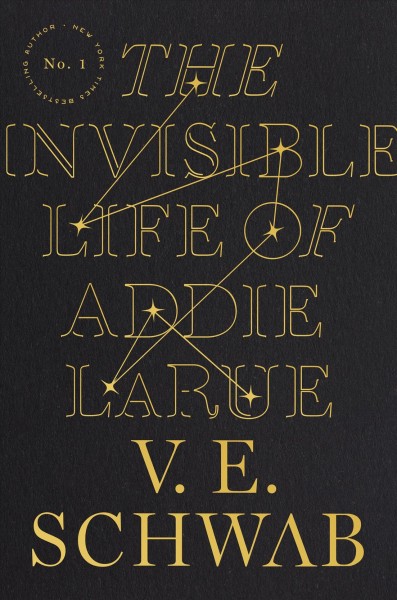 Invisible Life of Addie LaRue (2020) by Victoria Schwab (SF SCHW)
Addie LaRue lives across centuries and continents due to a bargain she made with the devil to be immortal, but there is a catch. No one would remember her or her name, out of sight out of mind. The reader is introduced to all of the various lives Addie has lived throughout time since her bargain in 1714 France and interspersed with an evolving story in current time New York City where she finally meets a man who remembers her name. Fascinating way to travel through time!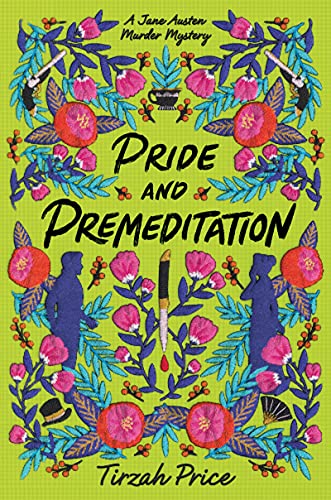 Pride and Premeditation (2020) by Tirzah Price (Y PRIC)
If you love Jane Austen, you will find this YA retelling (in mystery form) of Pride and Prejudice delightful. Lizzie Bennet wants to be a solicitor like her father but must prove her worth in a society that does not accept women in the law. Therefore, independent Lizzie decides to solve a society murder before her competition, Darcy, also a lawyer, can solve it. Lots of adventure and romps through London in this book. This is a fun read for dark winter nights. The second book, Sense and Second-Degree Murder is equally entertaining.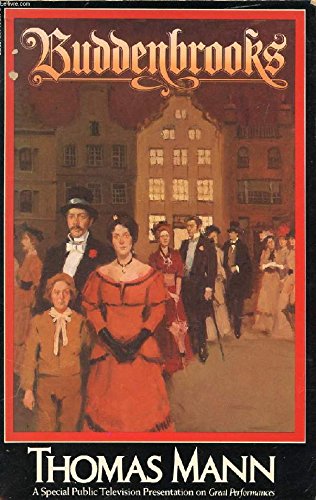 The Buddenbrooks (1901) by Thomas Mann
As a librarian, I often find myself down literary rabbit holes. That is how I came to read The Buddenbrooks. I don't know how or what led me to it but I enjoyed it! Having attempted to read Mann's Magic Mountain and leaving it unfinished, I was hesitant to start this one. It is the multigenerational tale of the Buddenbrooks, a wealthy merchant family in northern Germany. The tale begins in 1835 with patriarch Johann Buddenbrook Jr. and his wife Antoinette hosting a grand party in their new home. The family is at its height at the start but through a series of bad investments, political upheaval, unlucky marriages, and more, the family goes into decline. Interesting family saga and a deep dive, if you go down the historical rabbit hole, into Germany history and politics. This is similar in feel to the Forsyte Saga written by John Galsworthy twenty years later.
---
Sharon, Adult Services Librarian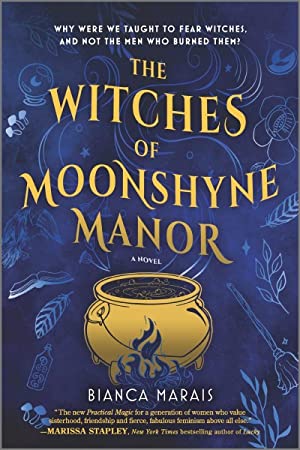 Witches of Moonshyne Manor by Bianca Marais
This is a fun novel about a coven of octogenarian witches who must work together to save their home from developers.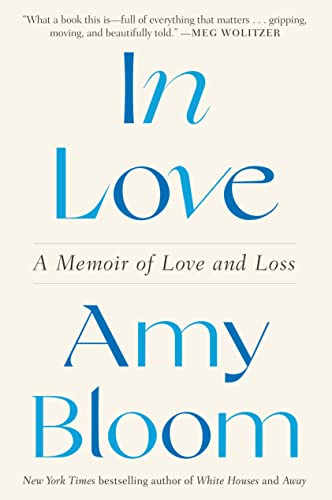 In Love by Amy Bloom
This is a heart-breaking memoir of the writer and her husband. When he is diagnosed with early onset Alzheimer's, he makes the decision to end his life. He asks his wife to document the process of applying to Dignitas in Zurich, and all of the requirements of the company.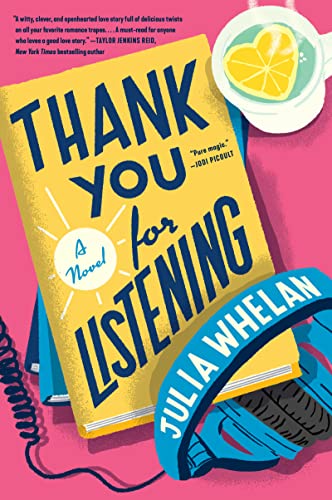 Thank You for Listening by Julia Whelan
This is a romantic and fun novel about two audiobook narrators who each have secret identities. Julia Whelan is one of my favorite audiobook narrators, and it's great to hear her reading her own work.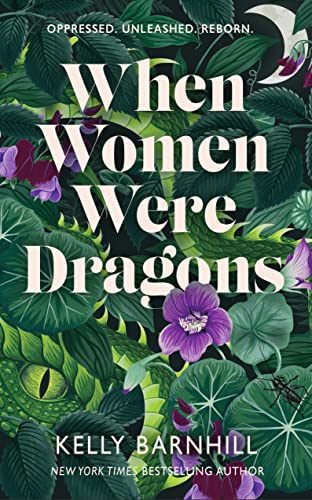 When Women were Dragons by Kelly Barnhill
In Kelly Barnhill's version of 1950s America, there was the Mass Dragoning of 1955, when hundreds of thousands of ordinary wives and mothers sprouted wings, scales, and talons, and left a trail of destruction in their path.
---
Liza, Youth Services Reference Assistant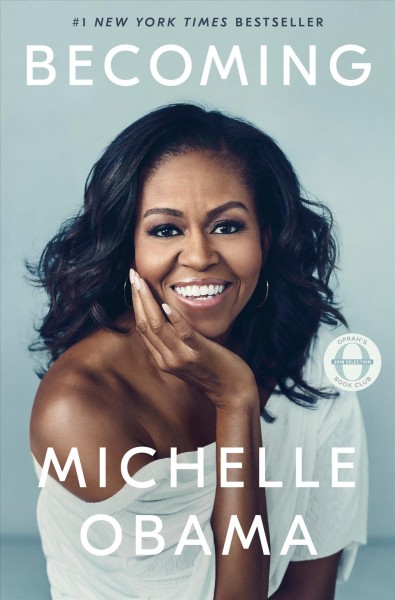 Becoming by Michelle Obama
I listened to this audiobook during frigid February walks. I loved every minute of it and highly recommend this book. Her life stories are relatable and empowering. I loved learning about her childhood, her connection to community through Public Allies, and the life built with her family.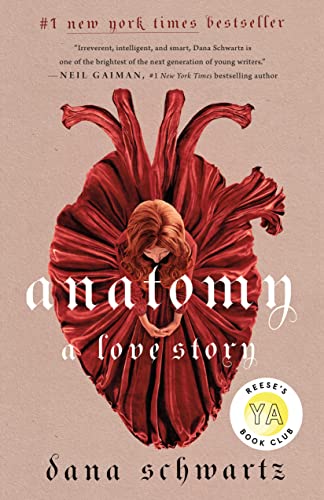 Anatomy: a love story by Dana Schwartz
I am a huge fan of Dana Schwartz and her podcast 'Noble Blood.' So when I learned that she had written a YA Historical fiction novel, I couldn't resist. The story revolves around Hazel Sinnett in 19th century Scotland who dreams of being a surgeon, but is denied that right because of her gender. She teams up with Jack a 'resurrection man' only to find out hidden secrets of high society. It's a quick read and a page-turner.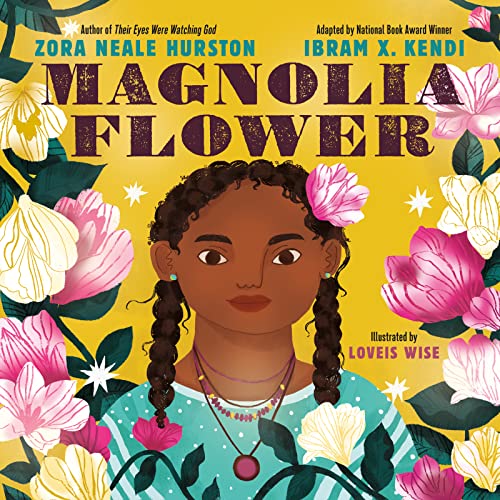 Magnolia Flower by Zora Neale Hurston and retold by Ibram X. Kendi
This story follows Magnolia Flower, a young girl born to parents escaping Slavery and the Trail of Tears. It follows her life, love, and journey back home. There is beautiful imagery throughout, and features themes of love overcoming obstacles, family dynamics, and folklore.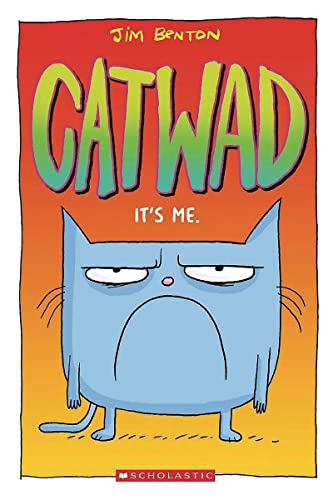 Catwad. It's me by Jim Benton
If you need a good chuckle definitely read Catwad. It's filled with short comics about a grouchy cat named Catwad and his best friend Blurmp. It is probably the funniest thing I've read so far.

---

Heidi, Youth Services Reference Assistant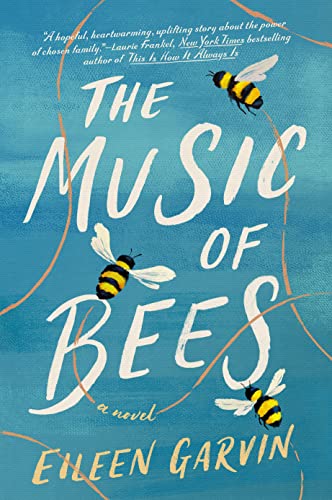 The Music of Bees by Eileen Garvin
I loved the three lonely characters who come together to create their own family unit in this debut novel by Eileen Garvin. A writer who is based in Oregon, Garvin sets her debut novel, published in 2021, in a small Oregon town. There a widowed beekeeper takes in two young men to help her with her beekeeping. All three of them are struggling in their own way. As they become closer, they each begin to realize the possibilities that they have to change the trajectory of their lives.
Leonora in the Morning Light by Michaela Carter
As an art history junkie, I am always drawn to novels about art and artists. This historical fiction novel, published in 2020, focuses on one of my favorite Surrealist artists, Leonora Carrington. She is an Englishwoman who spent years with Max Ernst in France, as his lover and muse and the protector of his paintings in the tumult of World War II. Carrington eventually ended up in Mexico which is where I first learned about her. Michaela Carter is herself a poet and a painter and her artistry comes through in her vivid writing. The cast of characters includes many of the giants of Modern Art, both in Europe and in the United States.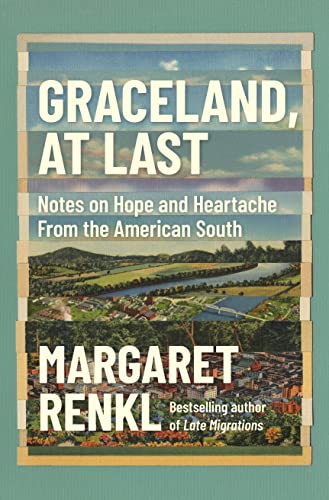 Graceland, At Last by Margaret Renkl
Margaret Renkl is a contributing Op-Ed writer for the New York Times. She lives in Tennessee and writes primarily about flora and fauna and the ways in which the truths in nature can often apply to people as well. This book, published in 2021, is a collection of the columns she wrote for the New York Times between 2016 and 2020. I also enjoyed the insightful observations she shared in her first book, Late Migrations: A Natural History of Love and Loss. Her writing style is clear and evocative, yet also unflinching and unsentimental. She tells it like it is.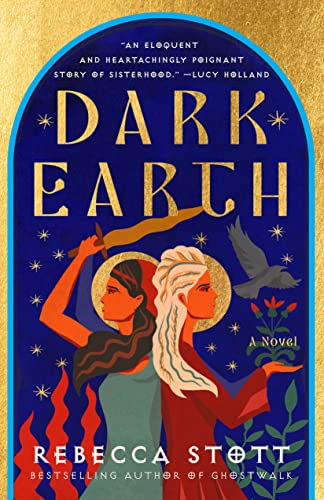 Dark Earth by Rebecca Stout
This intriguing fantasy novel, published in 2022, explores a time about which little is known, the year 500 C.E. in Britain, after the fall of the Roman Empire. The novel focuses on two sisters who must find ways to survive in a hostile world after the death of their father and the disappearance of their mother. Each sister possesses unique gifts which both help them along the way and put them in jeopardy. The author, Rebecca Stout, was inspired to write this book after learning about the actual discovery in London in the late 1960s of a Saxon woman's broach in the ruins of a Roman bath.
---
Eva, Adult Services Reference Assistant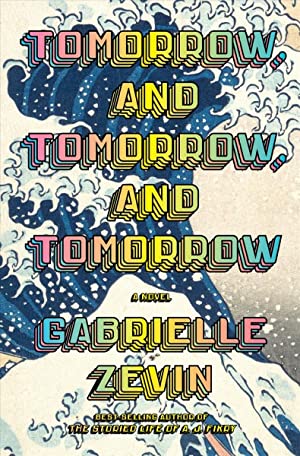 Tomorrow, Tomorrow, and Tomorrow by Gabrielle Zevin
Sadie and Sam were kid geniuses who bond over video games as he recovers from an accident and she visits her ill sister at a hospital in Los Angeles. Their bond, strong, but muddied due to misunderstandings never properly communicated, sees them through their adulthood as best friends, business partners, pioneers of video games. Zevon's descriptions of the creative process in a field not known for such is as familiar as in any art and her characters highlight beautifully the many types of love that would make the ancient Greeks proud.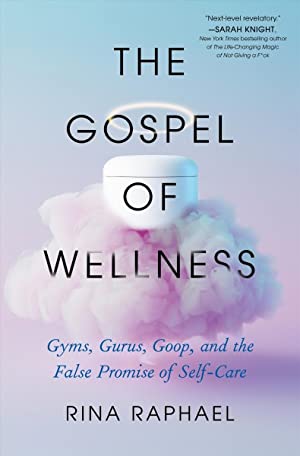 The Gospel of Wellness by Nina Raphael
This book peaked my interest as a longtime student of holistic health approaches, but who is rooted in consumer health. We mustn't as the author says, "throw the baby out with the rose quartz filtered bathwater". Raphael examines the conflation between the healthcare and wellness industries. The latter takes us on a seemingly never-ending and costly, marketing journey toward self-improvement without really getting to what is "wrong" with us in the first place. I disagree with many of the authors conclusions, but loved taking a critical look at everything from yoga to supplements to new age spirituality to social media influence.
---
Back to blogs