Blog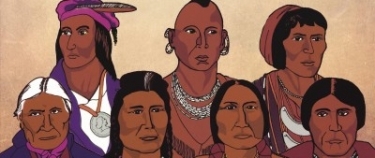 Native American Heritage Month
by Taylor Camara on November 19, 2021
Tags: kids (49), nonfiction (40), picture books (24), family (8), educational (5), award (4), food (4)
November is Native American Heritage Month! Dedicated to recognize, celebrate, and raise awareness of the traditions, culture, and contributions of indigenous people across North America, this month provides an opportunity to dive deeper into indigenous stories and authors.
Here are some children's and young adult titles to read, share, and love during National Indigenous Peoples Month and beyond!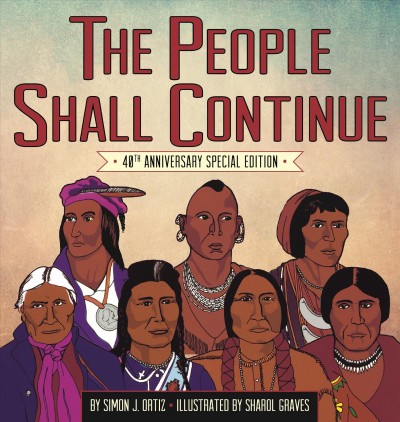 The People Shall Continue by Simon J. Ortiz, illustrated by Sharol Graves
This powerful non-fiction book traces the history of indigenous peoples from creation to present. Ortiz touches upon the various issues that have affected Native Americans over history from colonization, slavery, numerous land battles, the Trail of Tears, and more, to contemporary issues today such as Indian boarding schools and reservations. A must-read.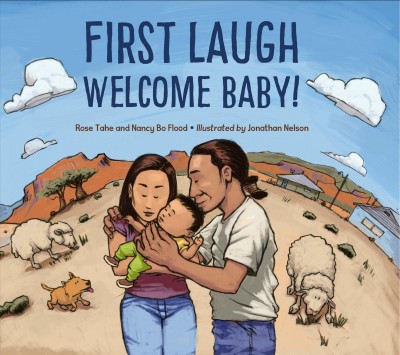 First Laugh! Welcome, Baby! By Rose Ann Tahe and Nancy Bo Flood, illustrated by Jonathan Nelson
A Navajo baby spends time with his family members, each of whom are trying to get him to laugh for the first time. Will it happen while eating dinner? Or maybe it'll be while riding horseback with Grandmother across the mesa. Brother and sister both try. Papa tickles baby's toes. In Navajo families, the first person to get a new baby to laugh hosts the First Laugh Ceremony. Who will make baby laugh for the first time? (Adapted from jacket).
This sweet picture book offers a look into the cultural significance of laughter and tradition in Navajo culture with beautiful illustrations.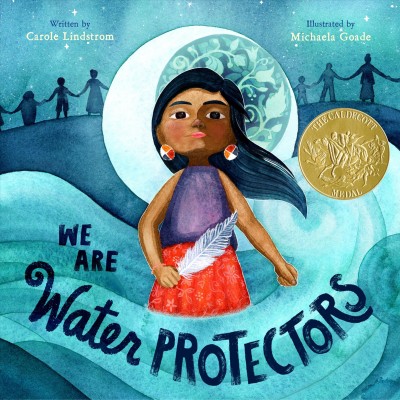 We Are Water Protectors by Carole Lindstrom, illustrated by Michaela Gode
Water is the first medicine, it affects and connects us all… When a black snake threatens to destroy the Earth and poison her people's water, one young water protector takes a stand to defend Earth's most sacred resource. (Adapted from jacket).
Inspired by the various Indigenous-led movements across the US, this Caldecott award-winning book provides a glimpse into the Dakota Access Pipeline and its effect on water through pollution and indigenous populations.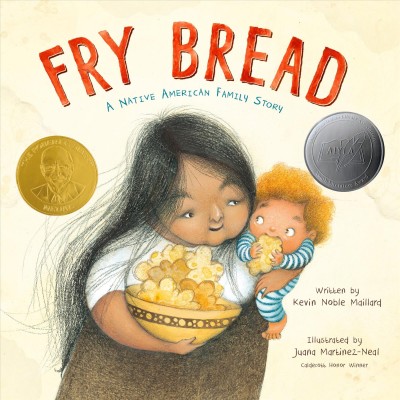 Fry Bread: a Native American Family Story by Kevin Noble Mallard, illustrated by Juana Martinez-Neal
Recipient of the 2020 Robert F. Sibert Medal, Fry Bread: A Native American Family Story is a love letter to fry bread and indigenous communities across the nation. Integrating the colonial past of fry bread's inception to its importance today, Fry Bread offers an important, heartwarming story about family, Native American culture, and of course, a recipe to share.
Interested in reading more? Find our Native American Heritage Month display in the Youth Services area! We have titles for all ages, ranging from board
---
Back to blogs