Blog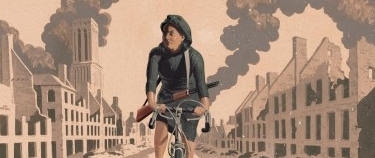 Nonfiction Reads for the Summer
by Kayla Livingston on May 29, 2019
Tags: Adult (83), nonfiction (41)
Now that I've completed my education I've decided to tackle that HUGE to be read (TBR) pile that I've started. I got into non-fiction by researching environmental history for an independent study in my undergraduate degree. This has led to me branching out in various historical periods that I may have otherwise over looked. Oral history is a large part of non-fiction that I consume; most of the books I read involve intimate stories from people affected by the events being discussed. The following books have a mix of historical research and oral history that combine for an easy and intimate read.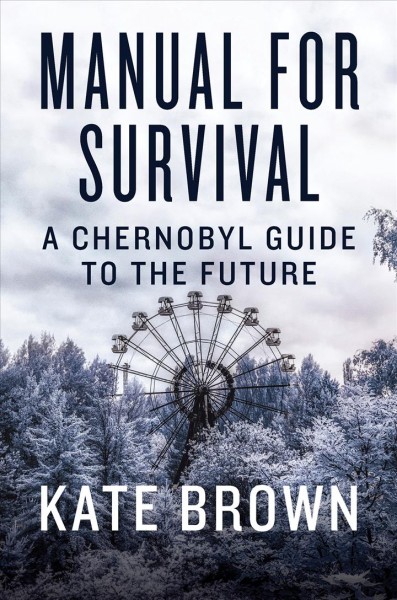 Manual for Survival: A Chernobyl Guide to the future. By Kate Brown
Plutopia: Nuclear Families, Atomic Cities, and the Great Soviet and American Plutonium Disasters, is what got me interested in Brown's work and environmental history. While the subjects of the book are similar in nature Manual for Survival focus' heavily on how the Soviet Union handled the Chernobyl disaster. There was an effort to spin the story on Chernobyl and authorities evaded or denied the fact that the populace was in danger from the radiation exposure. Brown uncovers a much more disturbing story, one in which radioactive isotypes caused hundreds of thousands of casualties. Scores of Soviet scientists, bureaucrats, and civilians documented stunning increases in cases of birth defects, child mortality, cancers, and a multitude of prosaic diseases, which they linked to Chernobyl.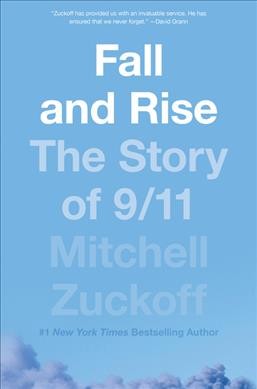 Fall and Rise: the story of 9/11. By Mitchell Zuckoff
September 11, 2001 is a day that people will never forget; Zuckoff's book combines the voices of those lost and those saved to retell a tragic day in our history. The minute by minute account of September 11 is woven together between the events in New York, at the Pentagon, and in Shanksville, Pennsylvania. Zuckoff was a reporter for the Boston Globe at the time of the attacks and after further research and reporting he has filled these pages with gripping stories. While some of these stories will shock and upset readers there is also an uplifting and loving admiration for the human spirit as it recovers from horrific events.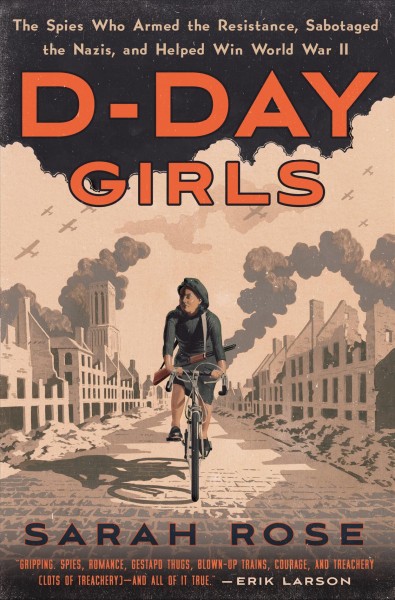 D-Day Girls: The Spies who armed the resistance, sabotaged the Nazis, and helped win World War. By Sarah Rose
Thirty-nine women were recruited by the Special Operations Executive (SOE) to become spies in France during 1942. Rose draws on declassified files, diaries, and oral histories to tell the story of these powerful women that stepped up when their country needed them. By encouraging these stories of resistance we get an intricate account of the secret lives that these women gave their lives for. These women destroyed train lines, ambushed Nazis, plotted prison breaks, and gathered crucial intelligence to help those fighting a seemingly endless fight at the front lines. Having just read The Unwomanly Face of War by Svetlana Aleksievich I am itching to get my hands on this powerful novel of women fighting for their countries and the sacrifices that they have made.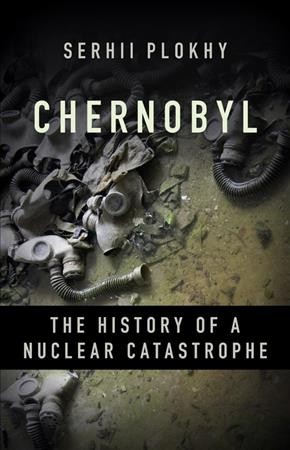 Chernobyl: The history of a nuclear catastrophe. By Serhii Plokhy
Similar to Svetlana Aleksievich's Voices from Chernobyl (you're starting to see a pattern here, I know) Plokhy tells the stories of firefighters, scientists, and soldiers who sacrificed their lives to extinguish the nuclear inferno in Chernobyl's No.4 nuclear reactor. Due to the control of scientific information there was a delay in informing the public causing mass confusion. Thousands of citizens were forced to leave their homes, fallout contaminated half the continent, and many fell ill due to exposure. Plokhy compares the flaws of the Soviet nuclear industry to the authoritarian character of Communist rule.
---
Back to blogs