Blog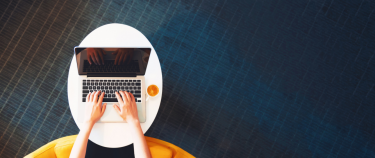 Library resources from the comfort of your home!
by Scott Lenski on March 16, 2020
Tags: e-book (4), digital resources (3)
Do you find yourself with a bunch of free time on your hands? Although the library is closed, we still offer a bunch of digital resources that can keep you entertained and perhaps teach you a new skill (or language). All you need is your card and library PIN to get started. Don't have a library card? You can sign up for a temporary card that will give you access to all these resources at https://countycat.mcfls.org/selfreg
---
E-books and E-audiobooks:
Libby/Overdrive- Download the Libby app from your app store, or visit https://wplc.overdrive.com/ to get started. When doing a search you can limit items to "Available Now" to see items with no holds list. Also check out the "Lucky Day" books, a collection of titles that are available with no waiting required!

Hoopla- Dowload Hoopla from your app store, or visit https://www.hoopladigital.com/my/hoopla on a computer. Any items in Hoopla are available for checkout immediately with no waiting and include e-books, e-audiobooks, graphic novels, and comics. For a limited time there are over 1,000 titles that you can borrow that are completely free and will not count towards your 6 item allotment! Find out more details here https://bit.ly/3dztgbK
---
Movies & TV
Hoopla- Find a film or TV show to stream. Hoopla from your app store, or visit https://www.hoopladigital.com/my/hoopla on a computer.

Kanopy- Get free access to thousands of movies with your library card! Just visit the Kanopy website https://wfblibrary.kanopy.com or download the Kanopy app. And right now, Kanopy has a collection of movies that won't use up your 10 monthly checkouts, including any program found in Kanopy Kids!
---
Learn a new skill
LinkedIn Learning (Lynda.com)- LinkedIn Learning helps anyone learn software, technology, creative, and business skills to achieve their personal and professional goals. With lynda.com, you'll receive unlimited access to a vast subscription library of high-quality, current, and engaging video tutorials taught by recognized industry experts. This resource is only available to residents of Whitefish Bay. Begin your learning now at https://www.linkedin.com/learning-login/go/account/74414404

Gale Courses- Gale course are online instructor-led courses that run for six weeks. New sessions begin every month and can help you prepare for that next job interview, get you ready for that big test or beef up your skills. Browse classes available. Once you find one to your liking, choose enroll now to get started at https://education.gale.com/l-whitefishbay/
---
Learn a Foreign Language
Mango- Language learning using real-life situations and conversations. Sign up first through the website https://countycat.mcfls.org/screens/mango.html then after you create an account you can download the app to save your progress.

Transparent Languages- provides a fun, effective, and engaging experience for learners of all levels looking to build their listening, speaking, reading, and writing skills in a foreign language. Visit https://countycat.mcfls.org/screens/transparent.html to get started.
---
Digital Magazines & Newspapers
RBdigital- Check out complete digital editions of popular magazines - and keep them as long as you want! RBdigital Magazines (formerly Zinio) has over 100 titles to choose for including Cook's Illustrated, O-The Oprah Magazine, Newsweek, National Geographic and more! RBdigital is available in the App Store or Google Play store or online at http://countycat.mcfls.org/screens/rbdigital-magazines.html

Press Reader- From now until Saturday, June 13th, all suburban library card holders in Milwaukee County will have access to Pressreader.
With over 7,000 different periodicals in 18 languages, the Pressreader news service offers access to major papers and periodicals as soon as they are published. Library card holders can access it through a web browser just by entering your library card number and PIN.
Keep yourself and your family informed while we all remain Safer at Home. Check out Pressreader today- http://www.mcfls.org/news-details.asp?ID=273&utm_source=dlvr.it&utm_medium=facebook
---
Genealogy
Ancestry- For a limited time you can access Ancestry Library Edition from home! This resource is usually only available to use while in the library building. Due to the COVID-19 virus, the library system has gotten permission to temporarily allow access with a valid library card and PIN at https://countycat.mcfls.org/screens/ancestry.html
---
Back to blogs