Blog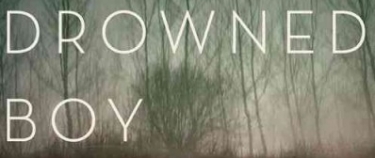 Scandinavian Mysteries
by Karl Suechting on April 20, 2017
Tags: Adult (80), mystery (11)
Everyone enjoys a good mystery now and then (or if you're like my Dad, that's all he reads). With this in mind, here are five excellent mysteries by Scandinavian authors that you can find on the shelves at Whitefish Bay Public Library. Enjoy!
The ice beneath her : a novel by Camilla Grebe
Request It
This is the first solo-authored novel by Grebe, and it involves the discovery of a corpse in the home of a clothing tycoon named Jesper Orre. Much of the drama comes from the interpersonal relationships of the homicide detectives Lindgren and Olsen, along with the involvement of psychologist Hanne Lagerlind-Schön.

Midnight sun by Jo Nesbø
This Nesbo thriller does not star his usual detective Harry Hole, but it is nonetheless excellent. The main character is named Ulf and he is seeking a safe place from a drug lord for whom he used to work, named the Fisherman. Complications develop when he befriends a grieving woman and her son from the village.

An event in autumn by Henning Mankell
Kurt Wallander is Mankell's famous detective. He has become bored with his existence living in the country until one day he happens upon the hand of a corpse buried in a shallow grave near a farmhouse.

The lost boy by Camilla Läckberg
Detective Patrik Hedstrom takes on the case of dead financial director, Mats Sverin. Hedstrom discovers that Sverin was a well- liked individual but nobody really knew him; he may have had something to hide. His high school sweetheart, Nathalie, who has just returned to town, seems to have her own secrets, that-if discovered-would jeopardize the custody of her daughter.

The drowned boy by Karin Fossum
This mystery involves the death of a young child with Down's syndrome. When Inspectors Sejer and Skarre visit the scene, they sense that something is a little fishy, and that this is not a simple drowning accident. What follows is a dramatic series of events that uncovers a great deal more to the story than one would expect.
---
Back to blogs